Liverpool midfielder Philippe Coutinho 'can be the star player in England', says Brazil and Barcelona striker Neymar
Ringing endorsement from the captain of Brazil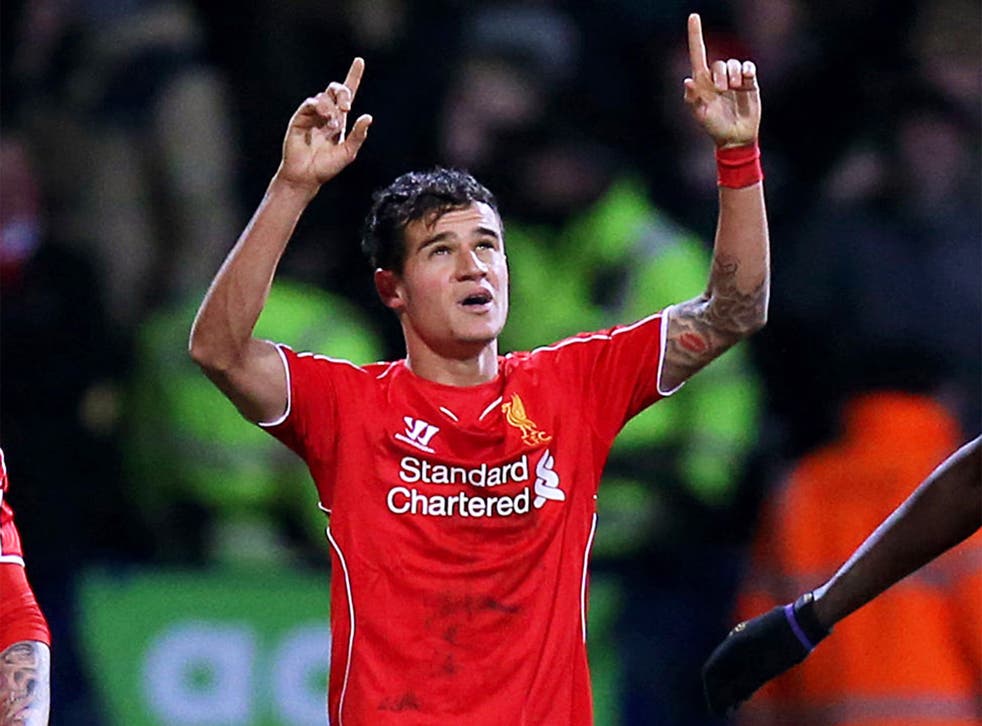 Brazil captain Neymar has tipped Liverpool forward Philippe Coutinho to become the biggest star in England after some eye-catching displays in the Premier League.
The fleet-footed Coutinho has played an important part in Liverpool's resurgence in recent weeks, with the Brazilian adding greater consistency to his burgeoning bag of tricks.
Barcelona forward Neymar played alongside Coutinho as they came up through the youth ranks of Brazilian football and is a big admirer.
"He can be the star player in England. This season I think everybody in England is seeing how talented he is - and I know he has a lot more to show," Neymar was quoted as saying on the Liverpool website.
"When he has the ball at his feet, he can make things happen for himself and he can make things happen for other players. He is a very special player."
Although few have doubted Coutinho's talent, his ability to regularly influence games was often called into question.
He now seems to be a more consistent threat, however, and scored a superb winner to help Liverpool beat second tier Bolton Wanderers in the FA Cup on Wednesday while creating both goals in their 2-0 win over West Ham United last weekend.
"He will play a big part in the future of the national team," Neymar added.
"The national steam is very strong, but the way he is playing for Liverpool, I'm sure he will be a big part of Brazil going forward."
Liverpool visit local rivals Everton on Saturday with captain Steven Gerrard set for his last Merseyside Derby appearance before quitting the club to join Major League Soccer's LA Galaxy at the end of the season.
Manager Brendan Rodgers said on Thursday that Everton fans would be glad to see the back of him and Gerrard is not expecting anything other than his usual antagonistic welcome at Goodison Park.
"I love the banter with Everton fans," said the 34-year-old.
"It's what it's all about. It's about rivalries and big games of football.
"I'm up for all that. I don't mind it at all. Bring it on as far as I'm concerned. I've got respect for all the Everton players and the Everton fans. I think they're a terrific football club, but once that whistle goes I want to beat them. That's a good problem for me."
Register for free to continue reading
Registration is a free and easy way to support our truly independent journalism
By registering, you will also enjoy limited access to Premium articles, exclusive newsletters, commenting, and virtual events with our leading journalists
Already have an account? sign in
Register for free to continue reading
Registration is a free and easy way to support our truly independent journalism
By registering, you will also enjoy limited access to Premium articles, exclusive newsletters, commenting, and virtual events with our leading journalists
Already have an account? sign in
Join our new commenting forum
Join thought-provoking conversations, follow other Independent readers and see their replies