Manchester United and City's spending will not influence Liverpool's transfer strategy insists new CEO Peter Moore
The former EA Sports hotshot replaces Ian Ayre and insists he and Jurgen Klopp share the same view on transfers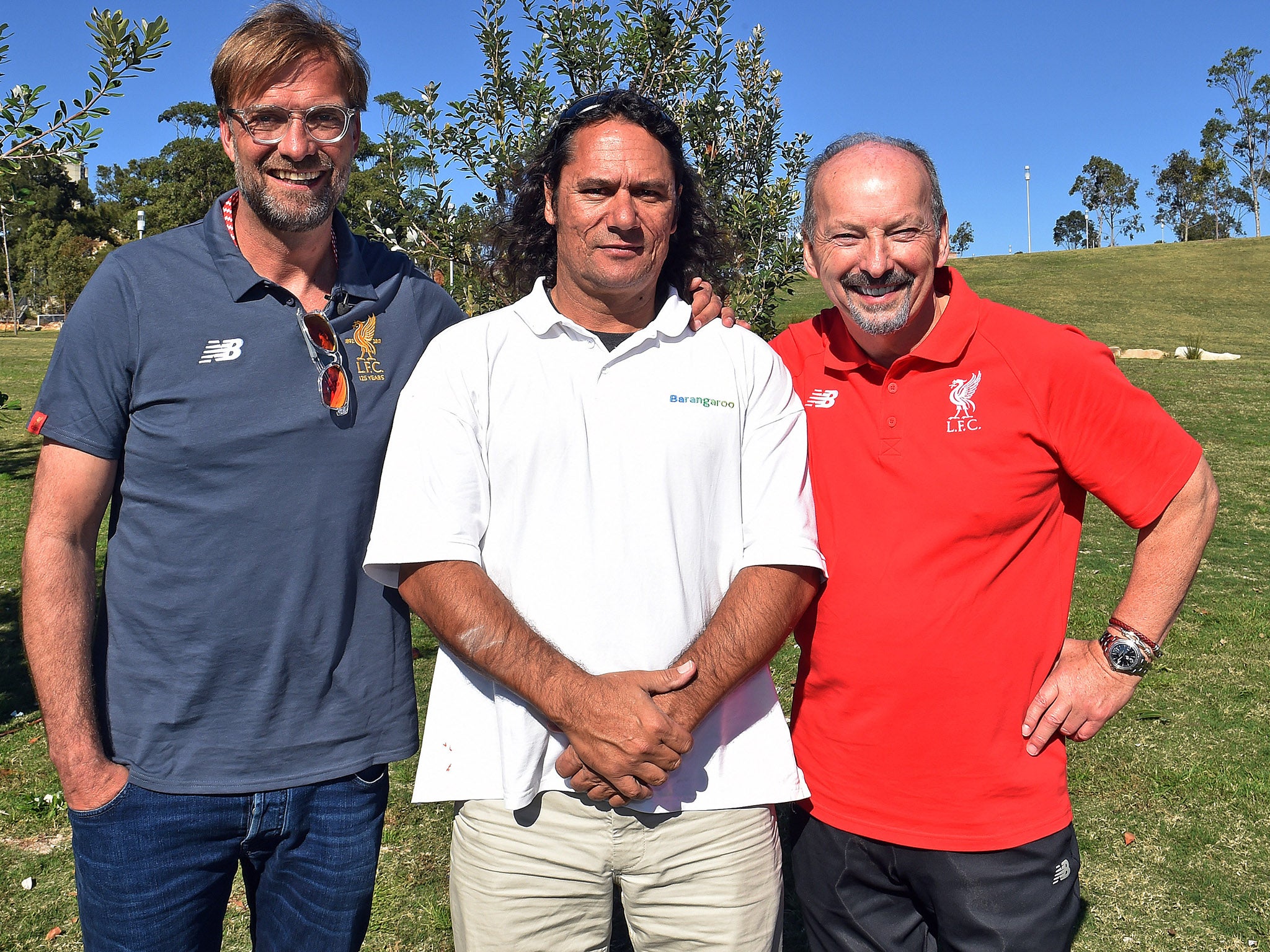 There was a delicious coincidence at Anfield this week. First came the news that Ian Ayre had decided to walk out on his new job as general manager of 1860 Munich just hours before a humiliating relegation to the third tier of German football was confirmed. Then came the announcement that Peter Moore had officially replaced Ayre as Liverpool's chief executive.
The decisions reflect where Liverpool have been off the pitch at least and, perhaps, where they might go. In choosing to leave Munich after barely eight weeks, Ayre has revealed that he did not complete all of the necessary checks when joining a club that he described only in February as "undoubtedly belonging back in the Bundesliga."
While Ayre has since spent most of his time in the Middle East working with 1860s's controversial majority shareholder Hasan Ismaik and has rarely been seen in Munich, Moores has spent the same period seeing out his notice with EA Sports, the successful gaming creator that desperately did not want him to leave but ultimately allowed him to earlier than his terms of employment stipulated because of his achievements there, along with the respect they had for him as a person following a decade's service.
Liverpool summer transfer targets
Show all 9
Ayre had been an unpopular figure amongst supporters and was the last senior administrative link to Liverpool's previous owners George Gillett and Tom Hicks – the Texan businessman that hired him as a commercial director in 2007, three years before the financial position of the club almost resulted in administration.
Moore might have joined Liverpool in a role above Ayre in 2011 when Fenway Sports Group sought a replacement for Christian Purslow but he judged then the timing was not right despite raw temptation: Moore was a Liverpool fan and had spent the first few years of his life in the Garston area of the city where his father had been a dock worker and then manager of the Gay Cavalier pub.
Having started his own working life as a PE teacher in north Wales, Moore moved to America to become a football coach. Breaks in business came with Patrick, the football boot maker, and then Reebok where he signed a deal to become Liverpool's kit manufacturer in 1995. After moving into the gaming industry with Sega, he developed a close relationship with Bill Gates at Microsoft, helping build Xbox into the dominant brand it is today.
Moore decided to leave EA and the lifestyle of the San Francisco Bay area for Liverpool and a temporary apartment high above the dock road because at 62, he recognised an opportunity like this might not be offered again. If Moore feels like a step up for Liverpool from Ayre - like he might almost be too qualified having decided to trade positions at a conglomerate conservatively estimated to be worth $5bn for a football club optimistically valued at around £1bn, he dismisses the suggestion that his decision to return to Liverpool represents a personal step down.
"Football's a really big business now," he says. "You've got to keep moving. I come from an industry in Silicon Valley where every day you realise technology is a non-stop river. You've got to constantly be on your toes, working hard, be aware of your surroundings, make sure you're tweaking your company's direction and strategy. How do you drive revenue? How you manage costs? Here, it's no different."
Moore is sitting at the top of a table in an executive lounge in Anfield's new main stand. Beyond the windows, several diggers are moving soil from one end of the ground to the other. What Moore says next is highly relevant to Liverpool because despite qualifying for next season's Champions League, there is so much room for improvement.
"What we have to do is provide the team down there on that pitch when it's finished with every resource they need to be successful, that is the challenge of modern football." Moore continues. "We see clubs that just can't keep up with it. It's always sad for me to see clubs that I grew up with as a boy that were powerhouses and have fallen off the pace. I've seen this in the world of Silicon Valley, once you drop off the pace catching back up again and being relevant, attracting talent, it becomes very, very difficult."
Moore's responsibilities will be different to Ayre's, who was criticised for his perceived inability to complete important transfer deals to the advantage of rival clubs. Moore's primary focus will be instead around improving Liverpool's relatively healthy financial outlook and that means Michael Edwards, who became sporting director in November and has since separately been grouped by Fenway's Mike Gordon and, indeed, Moore in the "world class" category will get his chance to prove his reputation as a scout and a negotiator this summer. It is very clear that Moore backs Fenway's strategy in trying to find value in players where others have not.
"Look, I have been involved in a company that on public record has acquired other companies for $1b and it hasn't quite worked out," he explains. "I have lived through what is known as M and A activity – Mergers and Acquisitions – and what I have learned over the years is that it is not how much you pay but what you get. And so you have a kid called Philippe Coutinho playing out there who cost £8m and then you have other guys who cost four or five times that around the league."
Moores introduced himself to Jürgen Klopp over a couple of pints in a Formby pub and he says it became immediately obvious that the key decision makers at Liverpool share the same vision. It does not worry him that Manchester City have spent more than £70million on two players this summer already while Liverpool have recruited Dominic Solanke for practically nothing because the forward divides opinion at Chelsea.
"Maybe I'm naive but I'm not looking at my competitors' spending and deciding that I need to spend the same regardless of the quality of the players. That makes no business sense to me," he adds. "I trust Michael Edwards implicitly to do a value proposition of a particular player and say, based on the data analytics we have on them and the comparables we have on other players, that this is what we go for."
"I'm yet to see the process of how it works," Moores admits. "But I hear nothing but good things the way we do it and in particular about Michael - and his process of this. The theory that because Man City spends £100m we need to spend £100m? Listen, we may spend £100m. Who knows? But it won't be because they spend £100m. If your next-door neighbour puts £50,000 into his greenhouse and for you to keep up with comparable rates on your street, will you spend fifty-thousand quid on a greenhouse? No! You do what makes good sense for your house. I can't think of a better analogy than the greenhouse!"
Join our commenting forum
Join thought-provoking conversations, follow other Independent readers and see their replies