Liverpool are still title contenders, insists Jurgen Klopp after Newcastle draw
The German's side have now won only one of their last seven games while the likes of Manchester City and Manchester United continue to show genuine title intent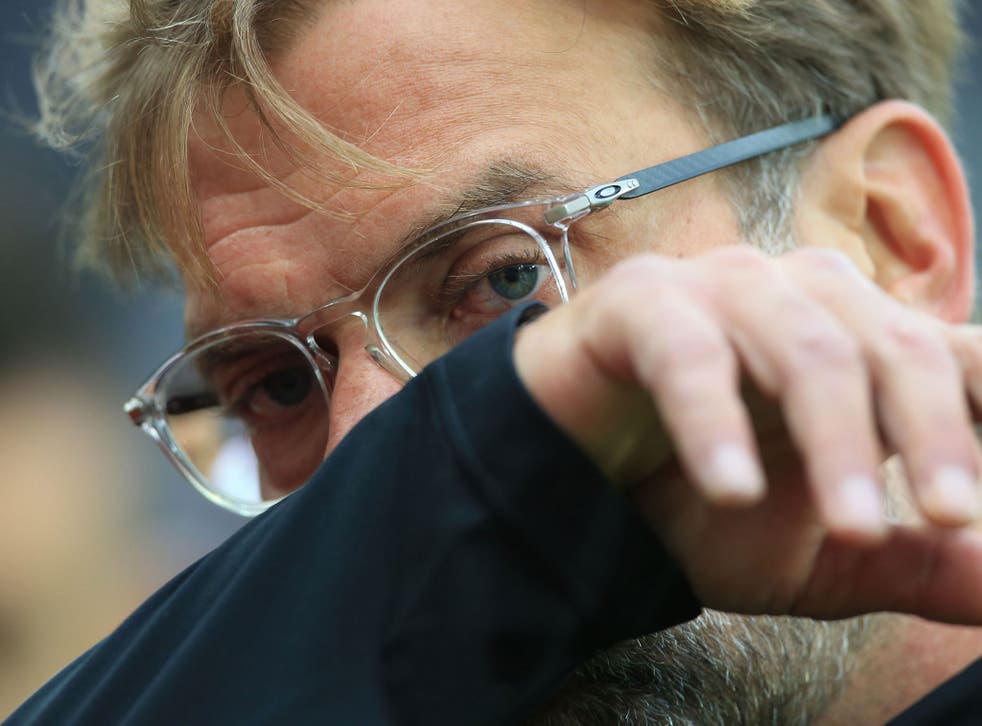 Jurgen Klopp has insisted his Liverpool side are still genuine title contenders, despite falling seven points behind both Manchester clubs this weekend after a draw at Newcastle.
Liverpool took the lead at St James' Park though a fine Phillippe Coutinho goal but Joselu equalised before the first-half had finished and the visitors once again failed to make their territorial advantage pay.
They have now won only one of their last seven games while Manchester City and Manchester United continue to show genuine title intent.
Klopp said his side would turn around the current run and find the goals to keep pace at the top of the Premier League table.
Newcastle vs Liverpool player ratings

Show all 22
"I really think it looks like we are not far away from a real challenger," he said. "If we do what we are good at then we can score more goals and we will win more games and we don't have to think about other teams and we will close the gap.
"No, I cannot talk about our football and the gap between us and other teams. We have our hard moment. Other teams will have their hard moment.
"We need to work on our thing. It is all about our situation, we are not thinking about where the others are.
"I have not seen a drop in confidence from the players. It is our duty to be confident because the boys have the quality. We need to play football. If you try and try and try and it doesn't work it is not it. Then Phil scores the goal of the moment and we make one mistake. We made one real mistake. I'm not sure who was responsible and then at the end, unlucky, it is one-one."
Liverpool spurned good opportunities for Coutinho, Daniel Sturridge, Mo Salah and Alex Oxlade-Chamberlain.
"What is my job? Say, 'Mo, don't do that next time and Daniel please have a look next time?' They know that and they will do that next time.'
"I thought we were the more active and the better side and created more chances, which we should used use. We should have won. I have to accept it.
"If you dominate you cannot avoid each counter attack. I cannot imagine one situation where they had a chance on the counter attack."
Rafa Benitez, on facing the team he led to Champions League glory, had a flag unfurled by supporters in the Gallowgate End of the stadium that read: "We will follow you everywhere, we'll always have your back. In spite of the lies they tell us we'll never doubt you."
It was his tactical victory and he said: "The lads did a great job and maybe with a bit more composure on the ball, we could have scored another goal.
"Jonjo has the quality on the ball, I told him before the game, you know how to play football, you just have to work hard and keep your head focused on the game and you will play well. If he works as hard as he did today, he will get more chances to play.
"That is the key for us as a team, to put the effort like we had today to be competitive."
Meanwhile football club broker Amanda Staveley was seen at St James' Park yesterday. She has been linked to a possible sale of Liverpool before, and there is fresh speculation about the intention of the Newcastle owner Mike Ashley.

Join our new commenting forum
Join thought-provoking conversations, follow other Independent readers and see their replies