Ian Ayre to leave Liverpool earlier than expected as major reconstruction continues at the top of the club
Ayre was due to leave his post in the summer but will now depart at the end of month to allow the club to continue the restructuring of its hierarchy
Simon Hughes
Friday 03 February 2017 10:00 Comments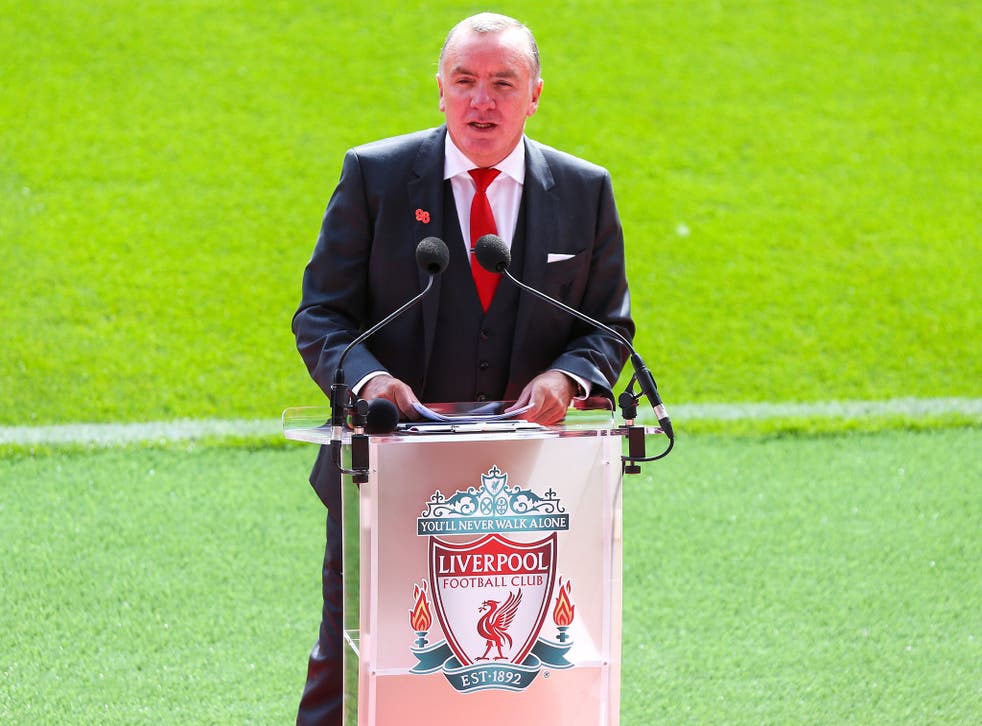 Ian Ayre will leave his role as Liverpool chief executive ahead of schedule at the end of February following further restructuring at the club's city centre business offices.
After Michael Edwards took many of Ayre's football related duties including transfer negotiations by becoming Liverpool's first sporting director in November, it was mutually agreed between Ayre and Mike Gordon, the president of Fenway Sports Group, that his departure should be brought forward to enable two other emerging figures to establish themselves in newly created positions.
While Billy Hogan becomes Liverpool's managing director and keeps his title as chief commercial officer, Andy Hughes is now the chief operating officer and these changes, in addition to Edwards's earlier promotion, means Liverpool's next chief executive, who will be revealed by the summer, will have fewer responsibilities than Ayre, particularly when it comes to sporting matters. Accordingly, Ayre's replacement is likely to have a career background in business rather than football.
Last March, Ayre announced that he would not extend his contract at Anfield after a period of contemplation over New Year as 2015 turned into 2016. Liverpool stressed in a statement that he had since "played a pivotal role in completing a ten-month transition plan to put a robust structure and operating framework in place that will ensure continued stability across the club."
"Ayre has transformed and modernised the club, leading a complete overhaul of Liverpool's financial, commercial and operational structure," the statement added.
Ayre will now take up a post with 1860 Munich on a date yet to be confirmed after being convinced by Hasan Ismaik, the Jordanian majority shareholder, that the challenge in Bavaria is an exciting one, despite the club being fifth to bottom in the German second division and the team including a raft of clients associated with the controversial Portuguese agent Jorge Mendes, including Portuguese manager, Vítor Pereira.
Ayre, who became a commercial director at Liverpool in 2007, just as the relationship between previous owners Tom Hicks and George Gillett began to fracture, has been the chief executive at Anfield since 2014.
Despite the criticism levelled at him during his 10-years of involvement centering on his perceived inability to get transfer deals completed at key times, as well as his public role in last February's ticket price fiasco which resulted in a staged mass walk-out during a Premier League fixture at Anfield with Sunderland, Ayre believes he exits with Liverpool "in much improved health," compared to when he joined, a few months after the club competed in its most recent Champions League final.
"This has always been more than just a job for me because of the emotional connection I have with the place," said Ayre, a Merseyside native.
Register for free to continue reading
Registration is a free and easy way to support our truly independent journalism
By registering, you will also enjoy limited access to Premium articles, exclusive newsletters, commenting, and virtual events with our leading journalists
Already have an account? sign in
Join our new commenting forum
Join thought-provoking conversations, follow other Independent readers and see their replies