Liverpool news: Philippe Coutinho's absence is not an excuse for failure, warns Jurgen Klopp
The Reds are expected to be without Coutinho for up to six weeks as Klopp's men prepare for the demanding festive period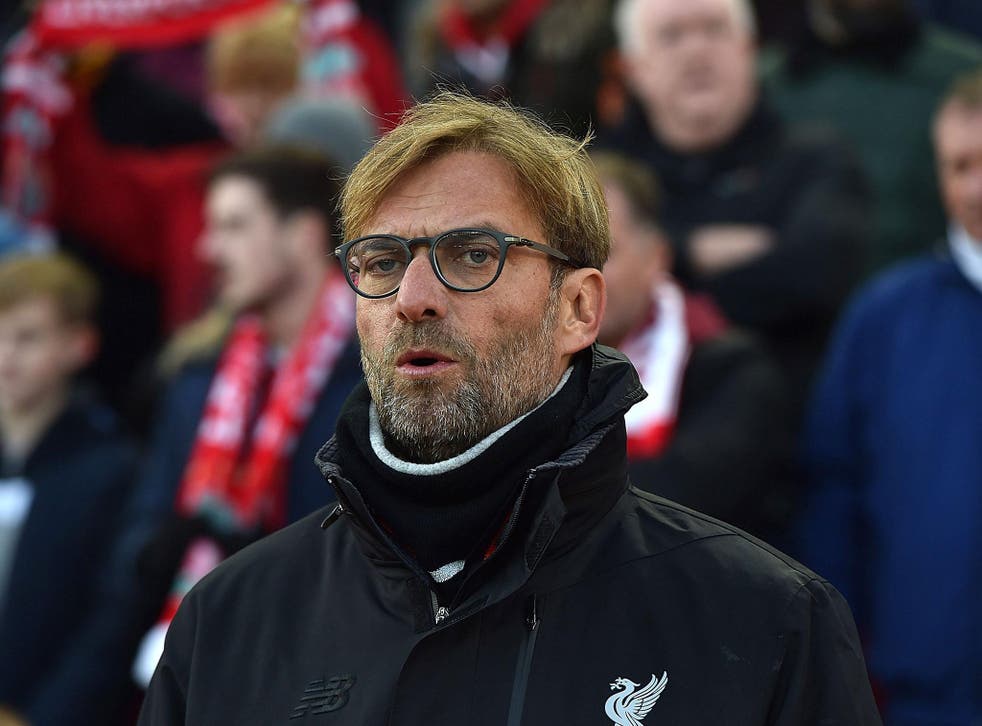 Jurgen Klopp has said that Philippe Coutinho's absence cannot be used as an excuse for failure in the demanding festive period ahead.
Coutinho is expected to be sidelined for six weeks after scans confirmed on Monday afternoon that the Brazilian suffered ankle ligament damage during Liverpool's 2-0 win over Sunderland.
His loss comes as an untimely setback for Klopp with his side set to play six Premier League games throughout December, including the Merseyside derby at Goodison Park and a clash with title-rivals Manchester City on New Year's Eve.
Monday's scan allayed concerns that surgery would be required, but the race is now on for the Brazilian to recover as the side come to terms with the loss of their influential No 10.
But Klopp remains adamant that his side will be able to cope without the 24-year-old.
Speaking ahead of the side's EFL Cup quarter-final against Leeds United on Tuesday evening, the German said: "Phil Coutinho is a really good football player and if we can't use him for the next few days or weeks then every team in the world would feel that.
"That's how it is but there is no excuse for anything.
"Phil, as good as he is, cannot decide games on his own even if it looks like that at times. He dribbles, he shoots and he is important but it is really a team performance that we have created.
"He's a very important part of that but of course we can handle it. It's not the best thing I can imagine or dream about, to show that we can play without Phil, but we have to show it and we will show it."
Alongside Coutinho, Klopp will also be without Adam Lallana, Daniel Sturridge and possibly Roberto Firmino for Tuesday's clash at Anfield. He admitted that his options are limited up front.
"Phil's not in, Adam is close but not in, Daniel is not in; they are all quality players but we don't look for excuses. We want to show it's possible to play the way we play football without them, but of course it is better if they are all fit."
"Whichever squad and line-up we use it will be really difficult because of the situation and because we don't have a lot of possibilities to change things in the offensive line. We need to make decisions but all the decisions we make will be about winning the game."
Teenager Ben Woodburn is in contention to start as the Liverpool boss assesses his options. The 17-year-old, a Wales youth international, made his senior debut as a late substitute at Anfield on Saturday and Klopp has said he has no hesitation in throwing the midfielder into the mix on Tuesday night.
"I think Ben is mentally ready to start a game," he added. "At that moment [against Sunderland] I thought it was a good idea, he deserved it and I thought 'Come on, let's go'. It was only a few minutes. He was ready for it. It was only after the game that I remembered it's now really difficult to keep him back again, not for Ben or for me, but for the public.
"We've shown him the Premier League for the first time, but the best news for him is there is so much time for him to improve and develop and we will help him.
"But he's a very, very promising player and we want to use him as early as possible. There is no decision on when that will be, not because I'm not happy with the development but because I have not decided on the line-up.
Join our new commenting forum
Join thought-provoking conversations, follow other Independent readers and see their replies