Liverpool 'not relying' on Champions League to compete with the biggest teams financially
Brendan Rodgers' young side is proving a selling point as club sets up offices in London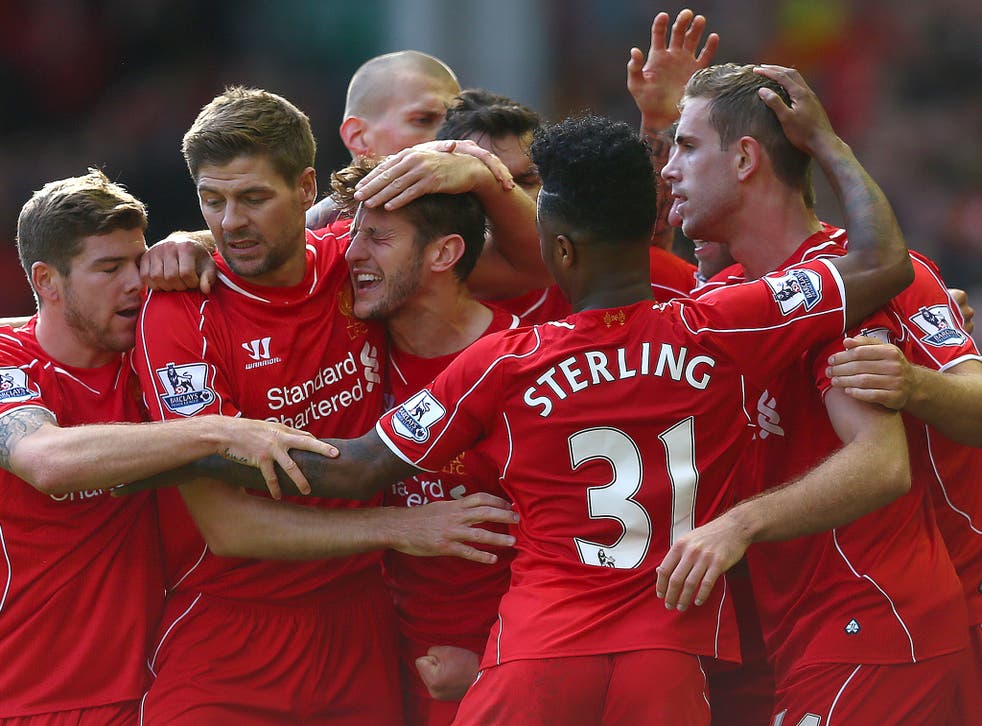 Liverpool's financial success in their years outside of the Champions League prove that the club is not dependent on a presence in the competition to continue expanding financially, their chief commercial officer has insisted.
The Anfield club have announced they are following Manchester United and Manchester City in establishing a London office, as part of their drive for new sponsors, and chief commercial officer Billy Hogan said that Liverpool's return to the Champions League will help.
But the American said that the club's place in the Deloitte Football Money League - they were ninth last year - demonstrated their strong earning power outside of the elite European competition. "If you look at that list, we were the only club in that [top 20] ranking that was not in the Champions League," Hogan told The Independent. "That shows the importance of our partnership revenue. It would help to have sustained presence [in the Champions League] but [the Premier League] is an incredibly competitive league."
Hogan said Liverpool are using the 'new' brand of football and the young team Brendan Rodgers has built as a selling proposition, as the club takes up offices in Heal's Building, W1. The presence in London comes nearly four years to the day since Fenway Sport Group took over the club, which was then on the brink of administration after the George Gillett/Tom Hicks years.
"The time is right to do this," Hogan said of the new office. "We feel we are hardly scratching the surface and are focussed on growing the number of partners globally and regionally; to be in more places. "We can't depend on the performances on the pitch, though, because when we secure partners they are partnering with us [for the club we are]. It takes months if not years to get these deals signed and they are not based on what happened last week on the pitch."
The location of the new offices was deliberately within easy access to Euston, for rail transit back and to to Liverpool Lime Street station. But the club are looking globally, with FSG's Boston Red Sox franchise proving invaluable. Companies like Dunkin Donuts and Gatorade have been attracted by having a profile at both clubs.
Register for free to continue reading
Registration is a free and easy way to support our truly independent journalism
By registering, you will also enjoy limited access to Premium articles, exclusive newsletters, commenting, and virtual events with our leading journalists
Already have an account? sign in
Register for free to continue reading
Registration is a free and easy way to support our truly independent journalism
By registering, you will also enjoy limited access to Premium articles, exclusive newsletters, commenting, and virtual events with our leading journalists
Already have an account? sign in
Join our new commenting forum
Join thought-provoking conversations, follow other Independent readers and see their replies