Liverpool owners must give Jurgen Klopp £200m to turn team into title contenders, says Alan Hansen
EXCLUSIVE: Anfield legend says manager must be allowed to overhaul under-achieving squad - with a goalkeeper and two centre-backs his priority - but warns there is no quick fix to the club's malaise and the owners may be wary considering the failure of some of their big-money signings
George Cooper
Wednesday 24 February 2016 16:16 Comments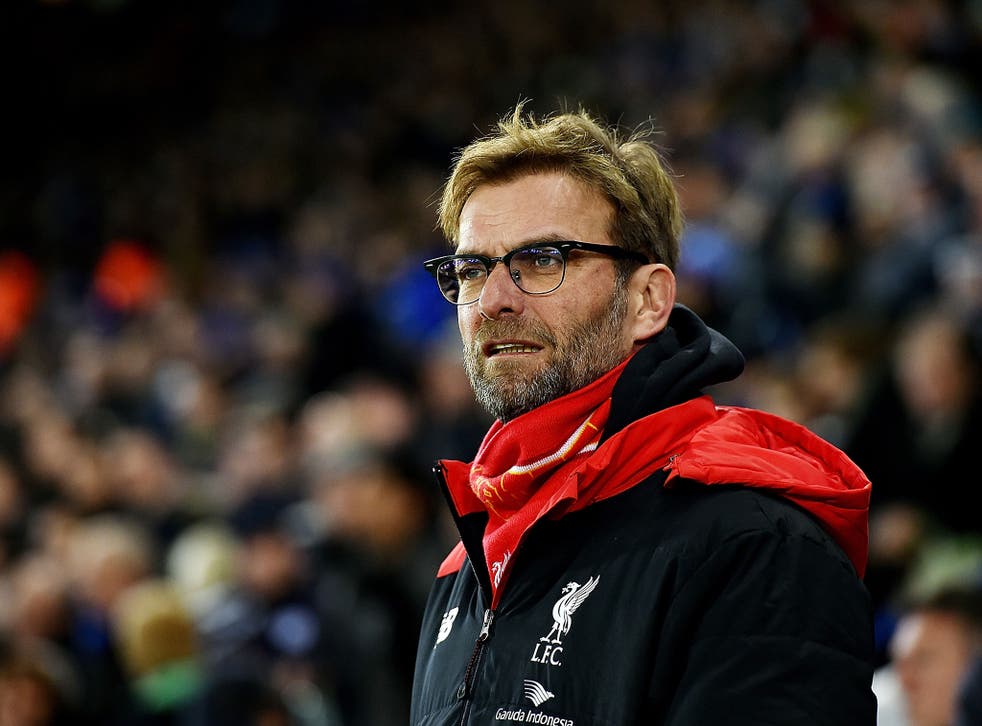 Alan Hansen believes Liverpool's owners must invest £200m in the squad if Jurgen Klopp is to turn the team into title contenders.
The Liverpool legend believes his old club require major rebuilding under Klopp, but warned there is no 'quick' fix and fears Liverpool's owners, Fenway Sports Group, could be reluctant to sanction more big spending given how much money has been wasted since they bought the club in 2010.
Liverpool are eighth in the table, nine points off the Champions League places, and Hansen believes a major overhaul, including at least five signings, is needed.
"These players are not going to win the league, so realistically they probably need five major signings," Hansen said. "Jurgen Klopp will have taken the job already knowing who he wants to bring in. The owners have brought him in and now they need to back him, but the problem is the money.
"From what I understand Fenway Sports Group have told the manager it is not a bottomless pit. So the problem he might have is that the owners have invested so much already, will they be reluctant to do it again? They have spent a lot - £20m on Lazar Markovic, and then he was sent out on loan.
"You could say they need to spend £100m, but where does that get you in today's market? If they are going to have a real go it needs to be more like £200m – but you can't just snap your fingers and solve the problem."
Liverpool's defensive problems have hindered their progress all season, and Hansen, who won three European Cups and eight league titles during his 14 years at Anfield, said the club were suffering for their lack of quality centre-backs and the struggles of goalkeeper Simon Mignolet.
Hansen added: "The problem with Simon Mignolet is he'll go on a good run and then a bad run, but the question is whether there is anyone out there who is better. Do you give him more time? If you look at someone like David De Gea, when he was first at Manchester United he was called the worst goalkeeper in the world. Now he's being called the best in the world.
"The manager will have to be looking at two goalkeepers and a centre-back. But like with the goalkeeper situation I can't think of too many decent centre-backs out there. You need a centre-back partnership to be successful and Liverpool have not had one for a number of years. I look at Wes Morgan and Robert Huth at Leicester and how successful they have been. That's what Liverpool miss"
Hansen was talking to the Independent as he prepares to front the new Walkers Tear 'n' Share campaign, and as Liverpool prepare to face Manchester City in the Capital One Cup final on Sunday.
When asked whether Klopp should stick with his policy of playing youngsters in the cup, Hansen said: "Are you kidding - there's absolutely no chance he'll go with the kids. It's Manchester City in a major cup final. And Liverpool have won one trophy in eight years. He'll not want to give them an inch. He'll go with his strongest side."
Alan Hansen is fronting the new Walkers Tear 'n' Share campaign with fellow football legends Gary Lineker and Alan Hansen.
To watch the new advert visit www.youtube.com/walkerscrisps
Register for free to continue reading
Registration is a free and easy way to support our truly independent journalism
By registering, you will also enjoy limited access to Premium articles, exclusive newsletters, commenting, and virtual events with our leading journalists
Already have an account? sign in
Join our new commenting forum
Join thought-provoking conversations, follow other Independent readers and see their replies