Liverpool's lack of strikers will give teenager Suso a chance to shine says Brendan Rodgers
Ian Herbert
Friday 07 September 2012 11:35 Comments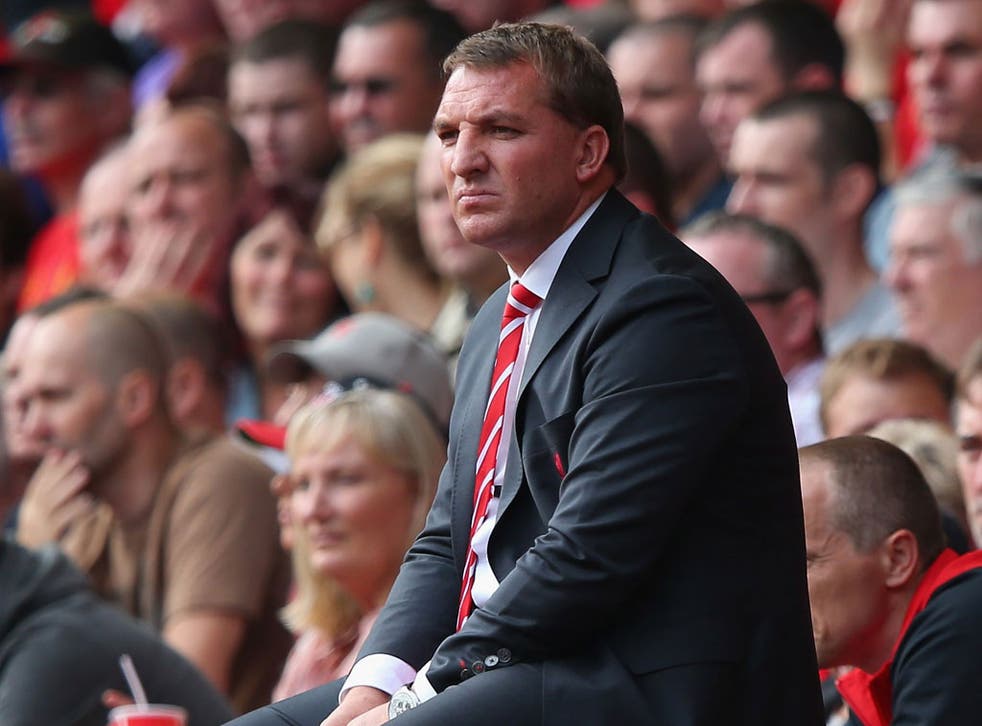 Brendan Rodgers, the Liverpool manager, has said that the club's failure to maintain an adequate number of senior strikers in the transfer window will mean an opportunity for under-21 players, including the Spanish 18-year-old Suso, who have four months to prove themselves.
Rodgers admitted that the transfer window, which concluded with no replacement when Andy Carroll was loaned to West Ham United, did not "go to plan" but he said that his club would follow the tradition of bygone eras by blooding under-21s for whom the big-money spending culture of the Premier League era had been "hell," by limiting opportunities.
Suso was the only new player Rodgers name-checked and though the 18-year-old, signed by Rafael Benitez from Cadiz in 2010, proved himself on the club's United states pre-season tour and was tipped by Benitez as one to watch earlier this summer, he is yet to make his first senior competitive appearance.
"There might need to be an intermediary way of working now," Rodgers said. "Boys like Suso will get their opportunity. The percentage under 21s playing in the Premier League is statistically very, very small. We are going to be stretched the limit and [we'll be telling them] 'if you've got little niggles and injuries you've got to man up.' We've got to be together and be strong.
"This [situation] will allow guys to stand up to the plate. You get an opportunity but you have got to take it." Rodgers also signed 18-year-old German striker Samed Yesil from Bayer Leverkusen, this summer, though the club had said at the time that he was initially brought in to bolster their youth ranks. Sterling also seems destined to feature prominently. Rodgers said that his need to censure him a few times - "I got into him a couple of times [and said] 'come on my friend'" - had prompted an excellent reaction, leaving the manager convinced that he will take on responsibility. "The younger players will run through a barbed wire fence for you," Rodgers said. "The older players will look for a hole in the fence - and probably find one!"
In a wide-ranging and subtly revealing hour of conversation with a number of Liverpool websites and podcast journalists, broadcast by the Anfield Wrap tinyurl.com/9zqwxem, Rodgers revealed his determination to introduce the passing game which is his trademark, in which opponents would experience "death by a thousand cuts." The first three games, which have delivered the worst start in 50 years, were part of the "dirty, hard part but we will get there," Rodgers said.
Register for free to continue reading
Registration is a free and easy way to support our truly independent journalism
By registering, you will also enjoy limited access to Premium articles, exclusive newsletters, commenting, and virtual events with our leading journalists
Already have an account? sign in
Join our new commenting forum
Join thought-provoking conversations, follow other Independent readers and see their replies