Liverpool takeover: State-backed Chinese group want to buy club from Fenway for £700m
Exclusive: SinoFortone have ploughed £5.2bn into UK projects in the last year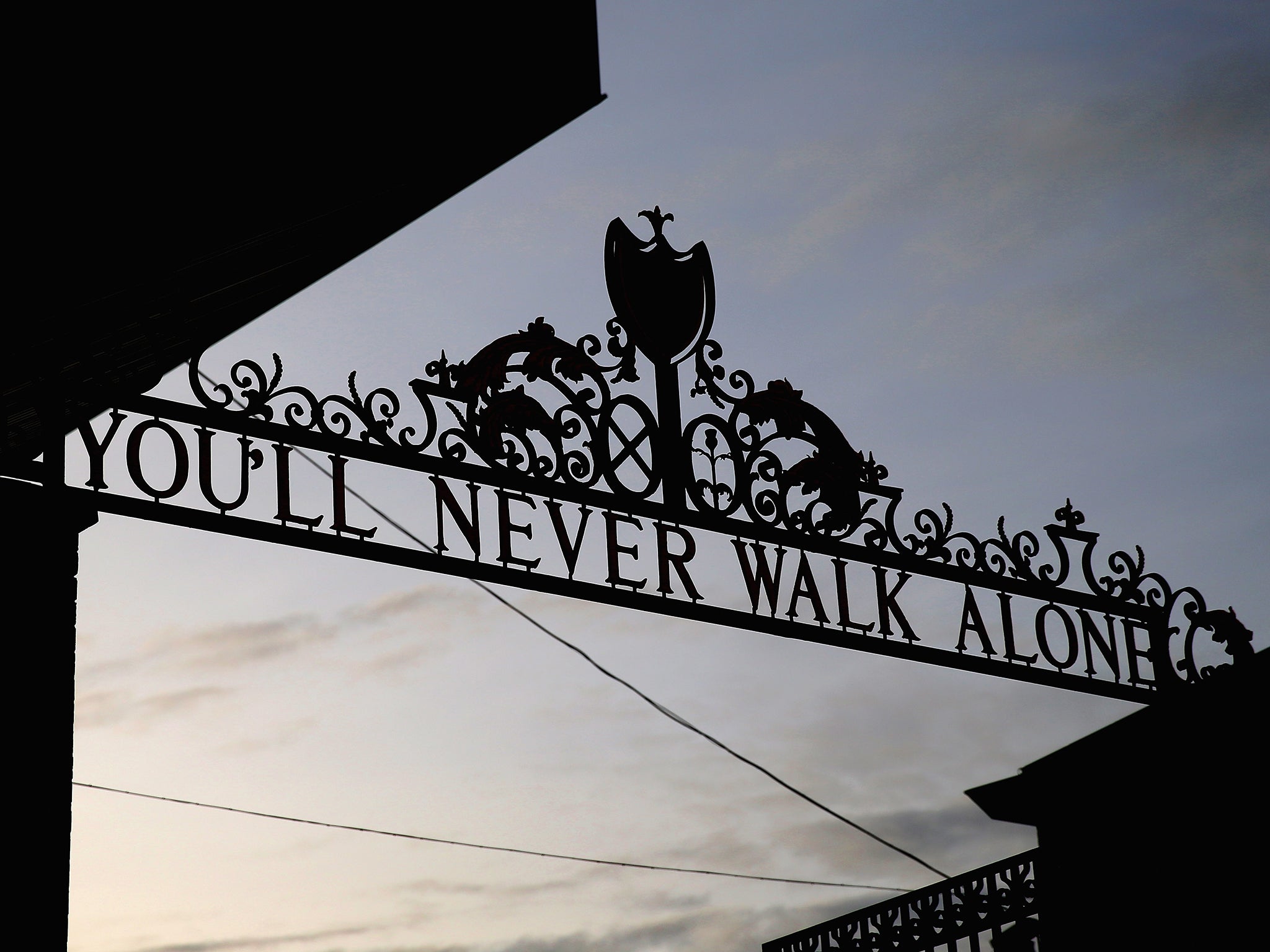 An investment group supported by the Chinese state government is attempting to purchase Liverpool for £700million, The Independent can reveal.
It has emerged that Liverpool's owners Fenway Sports Group have been aware of the proposal from SinoFortone since March.
SinoFortone, who are fronted by managing director Peter Zhang, has committed £5.2billion towards new projects in the UK over the last 12 months.
They have already explored the potential of building a new stadium in the dockland area of Liverpool, appreciating that Anfield's new main stand will be completed in September.
Their plans also involve the redevelopment of the club's training ground at Melwood and the installation of a series of football academies across China.
It is believed that Fenway, who are led by John W. Henry, are reluctant to sell Liverpool at this moment and have been unreceptive to the approach.
While the Premier League's new television rights deal potentially increases the value of all English top flight clubs to unprecedented levels, there is a confidence within FSG that Jürgen Klopp will lead Liverpool into a new era of sporting prosperity, an era, indeed, the current owners would like to be around for.
SinoFortone are also thought to be open to the idea of part-investment in Liverpool, offering FSG a medium to long-term exit strategy. This might appeal more to key yet ageing figureheads like Henry and chairman Tom Werner, who will both turn 67 at their next birthdays.
The bidder specialises in large-scale infrastructure projects, building roads, railways, airports, seaports and power stations across China and the Middle East.
In March SinoFortone agreed a green energy and affordable housing scheme investment with the Scottish government. SNP leader Nicola Sturgeon signed off the contract, which might eventually be worth £10bn. She was later accused by opposition parties of misleading Scots over the secrecy around the agreement, which also involved the China Railway Group.
Last year, during Chinese President Xi Jinping's visit to Britain, SinoFortone committed £2bn towards two eco-parks in north and south west Wales, which will see two biomass power stations built in Anglesey and Port Talbot.
Liverpool players who could leave this summer
Show all 12
SinoFortone has earmarked a substantial sum towards the London Paramount Entertainment Resort, which is due to open in Dartford, Kent, in 2021. It is also involved in the proposed Crossrail 2 rail line running through London into Hertfordshire as well as the building of new metro systems in Abu Dhabi and Kuwait.
Liverpool is thought to be an attractive proposition to SinoFortone, not least because of the club's history and reasonable current standing, but also because the city is home to Europe's oldest Chinese community.
Euro 2016 predictions from The Independent
In April, work on the £200m New Chinatown project began less than a mile away from Liverpool's city centre. The development will include 850 new houses, 150,000 square feet of commercial and retail space, and a new hotel.
Though SinoFortone are not behind this project, its plans were presented to President Xi's delegation during his visit to Manchester last October.
Join our commenting forum
Join thought-provoking conversations, follow other Independent readers and see their replies