Five things we learned from Liverpool's comfortable win over Everton
Liverpool's lack of depth could cost them, 'master tactician' Ronald Koeman turns up with no Everton back-up plan
Mark Critchley
Saturday 01 April 2017 14:22 Comments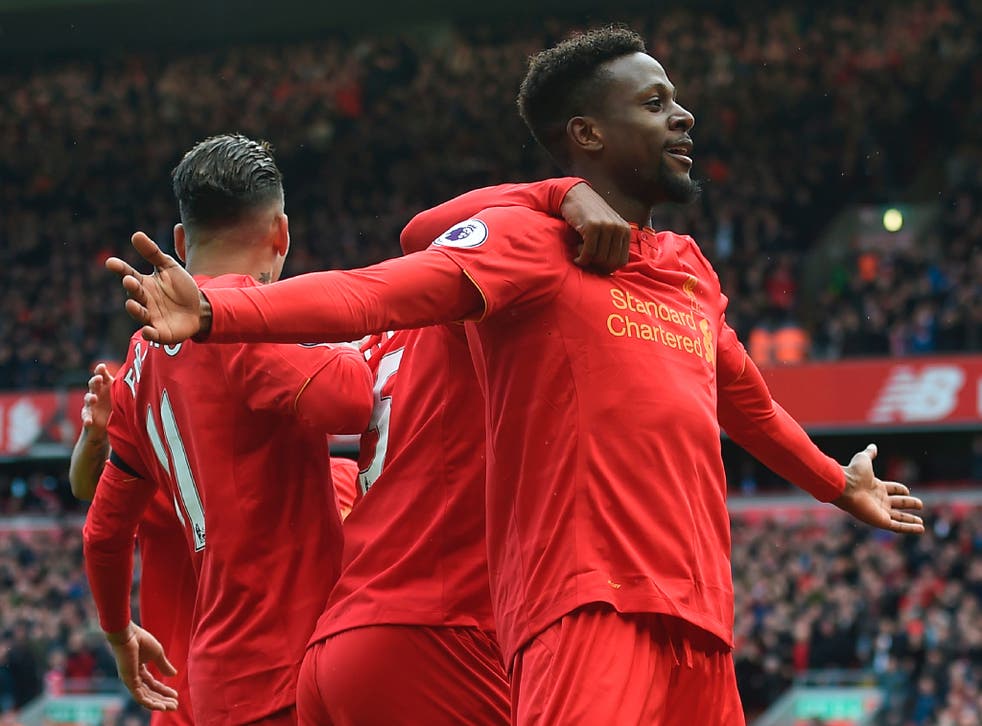 Liverpool emerged from the 228th Merseyside derby victorious, earning a comfortable 3-1 win over Everton through goals from Sadio Mane, Philippe Coutinho and Divock Origi.
Matthew Pennington, making his Premier League debut for Everton in defence, equalised for the visitors, only for Coutinho to restore the hosts' lead two minutes later.
Here's five things we learned from Liverpool's victory...
Liverpool 3 Everton 1 player ratings

Show all 22
Coutinho shows benefits of international break
International football is derided as dull, destructive and downright dangerous by most Premier League managers, and the two in the Anfield dugouts have been openly critical of it this week. Yet when he reflects on this derby win in a quiet moment, Jurgen Klopp may find himself quite thankful that Philippe Coutinho spent some time back home in Brazil recently.
Coutinho left to play for his country's World Cup qualifiers in a rut, struggling as he returned from that sickening ankle injury, but the change of scenery did him good. Improved displays in Brazil's wins over Uruguay and Paraguay were followed by a true return to form here, and you wonder whether a brief break away from the rigours of the Premier League was what he needed all along.
'Master tactician' turns up with no back-up plan
Calling yourself a 'master tactician' 14 hours before one of your club's biggest games of the season, ironically or not, is a risky strategy. It could, however, be deemed just about permissible if your cunning plan then beats your opponents all ends up. Unfortunately, Ronald Koeman's set-up did nothing of the sort.
Even before Mane's opener, it was clear that any grand scheme conjured up by the Dutchman had backfired, with Liverpool's dangerous front three given free rein to run amok over Everton's overwhelmed midfield. Worse still, Koeman seemed to have no response to Klopp's style of play, despite it being exposed several times this season by teams far inferior to Everton. Back to the drawing board, Ronald.
Lallana's absence not felt
Coming into this game, the fear among Liverpool supporters was that the absence of Adam Lallana would severely affect their pressing style, given how well the nimble, tenacious midfielder has played throughout this current campaign.
They need not have worried. Klopp's style demands his 11 players run the equivalent of 12 men regardless. If anything, the absence of Liverpool's most dynamic force left them with a little more mettle, composure and balance in midfield.
Lallana will return when fit, as he should, but Liverpool's display here showed the benefits of being a little more reserved in the middle of the park.
Despite equaliser, Pennington risk does not pay off
Matthew Pennington's full Premier League debut will be remembered for his equalising goal, a snappy tap-in from two yards out in front of the Kop, the kind which Everton academy graduates long to score.
Nobody will be able to take that moment away from him, but without being too unkind, his defensive display told us why the Warrington-born centre half was only making his first league appearance at the relatively old age of 22.
Coutinho bullied Pennington to create space for Sadio Mane's first, spun him before scoring Liverpool's second and generally showed him the standard required to play at this level week in, week out. It was a difficult day for the debutant, his goal aside.
Liverpool's lack of depth could yet cost them
A comfortable derby win for the hosts, but not one without concerns. Klopp and the Kop will sweat over Mane's injury in particular, and hearts were in mouths when Emre Can looked like he would not carry on late into the second half.
Liverpool are one of the four-best teams in this division, and their final position should reflect that, but if they fall short, it will be down to a threadbare squad.
Divock Origi, introduced for Mane, is the last reinforcement of any proven quality. He is now likely to start against Bournemouth on Wednesday. Klopp will hope Origi finishes that game too, or he really will be down to the bare bones.
Register for free to continue reading
Registration is a free and easy way to support our truly independent journalism
By registering, you will also enjoy limited access to Premium articles, exclusive newsletters, commenting, and virtual events with our leading journalists
Already have an account? sign in
Join our new commenting forum
Join thought-provoking conversations, follow other Independent readers and see their replies