The Huddersfield way: Remembering Bill Shankly before Liverpool
Could there have been a Huddersfield way? Shankly built the foundations of a great team with the Terriers before making Liverpool into a dynasty - this is that story
Simon Hughes
Thursday 26 October 2017 11:07 Comments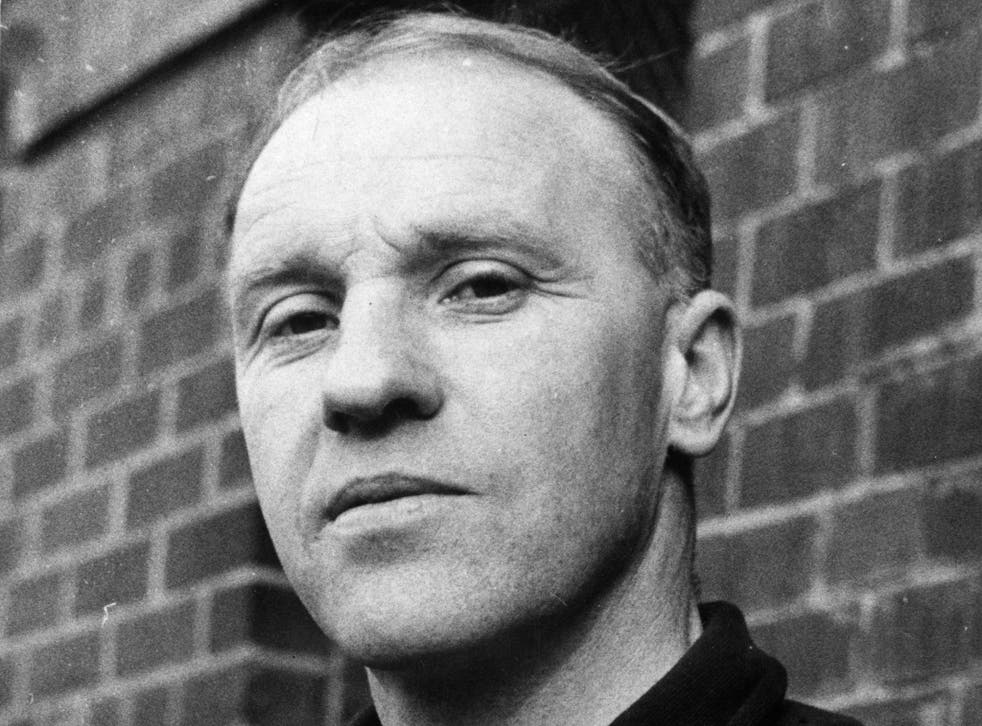 The last time Huddersfield Town beat Liverpool, the year was 1959 and Bill Shankly was Huddersfield's manager. The season before, Liverpool had lost 5-0 at Huddersfield's old Leeds Road ground, with Shankly in the sort of punchy mood to remind that his team had played with ten men because one of his players had damaged his ankle ligaments in the first five minutes of the game. It was an occasion where Shankly later recalled a scene involving Liverpool's directors, "leaving in single file with their shoulders slumped, like a funeral procession."
What might have been for Huddersfield, then. Shankly would soon join Liverpool, turn them from Second Division underachievers to First Division champions in less than five years, winning it twice more before he was done; he'd claim Liverpool the FA Cup for the first time despite claims of a curse; he'd take Liverpool into Europe and achieve success on the continent as well. Shankly's transformed the entire culture of a club: how supporters felt about themselves – defining the way outsiders think about Liverpool as a city today. When the Liverpool way is spoken about, it's Shankly's way, really.
In his absence, meanwhile, Huddersfield would win promotion from the Second Division as well but that would not happen until 1970 under Ian Greaves. Their next title would come a decade later but by then, Huddersfield had slipped into the bottom tier of professional football. There have since been four promotions through the play-off system, including the one into the Premier League last May. "Could there have been a Huddersfield way?" asked Denis Law, who signed for Huddersfield when he was "weak, puny – bespectacled," according to Shankly's Huddersfield predecessor and long-time friend, Andy Beattie. "On his terms, I'm damn sure there would have been," added Law.
The story of the start of the 2017/18 Premier League season

Show all 8
Shankly and Beattie had been teammates at Preston North End and this explains why Shankly became Beattie's assistant in 1955. In the six years since leaving Preston, Shankly had managed three clubs – Carlisle, Grimsby and Workington - and after the fortunes of those clubs had become healthier, he had resigned on each occasion, citing a lack of ambition from directors.
This frustration and impatience would be a feature of his departure from Huddersfield, where Shankly was introduced to Ken Taylor, the defender whose injury against Liverpool in 1958 did not stop him from scoring in a 5-0 rout. Taylor not only played football for Huddersfield, he was a cricketer with Yorkshire and England, playing in the same county side as Fred Trueman and Geoffrey Boycott that under the inspirational captaincy of Brian Close, won seven championships between 1959 and 1968.
While Taylor's brother Jeff balanced a First Division football career with a university degree in geography (he later became opera singer under the name Neilson Taylor), Ken studied too – winning a place at the Slade School of Fine Art in London. It is hard to imagine today two working class brothers doing all of these things almost at once, not that the achievements mattered much to Shankly, whose commitment to football was absolute, calling cricket a "lassie's game."
Taylor, who admits to irking Shankly further by reliably taking to the field with a handkerchief tucked inside his shorts so he could wipe his nose, combined his love of art and football by releasing an illustrated biography in conjunction with author Stephen Chalke ten years ago entitled 'Drawn to Sport'.
Despite their differences it seems Shankly picked Taylor because fundamentally, he was a very good footballer, with Taylor recalling a conversation about motor cars and how flashy some of them were. "It's what underneath the body that counts," Shankly recognised.
He had initially been put in charge of Huddersfield's reserves, amongst them Ray Wilson – England's 1966 World Cup winning right back. "Roy Goodall was the first-team trainer and his sessions were so boring," Wilson told Chalke. "All you did was lap and lap and lap. And when you did have a game, first team against second, there were to be no serious challenges. Then Bill came along, and he was so full of enthusiasm."
Training was mornings only – but not with Shankly. "We'd come back in the dressing room," Wilson continued, "and he'd point to some of us. 'You … you … you, come back this afternoon.' He used to have us playing outside on the car park. The pitch would be marked out, and you'd look round. And there'd always be five Englishmen, four Scotsmen and him. 'And here we are,' he'd say, 'going out at Hampden Park now.' And we'd walk out onto the car park. We could never score a goal. If there was ever any doubt he'd say, 'Not in.' We used to play till it was nearly dark. So, we'd nod to each other and we'd say, 'Let him score the winner.' And as soon as he did, he'd blow for time.' 'Here they come in now,' he'd say. 'And yes, Scotland have won again.' He was childish about it, to be honest. In the end, all the first-team players went in and complained. They wanted to be trained by him."
Huddersfield's first-teamers would get their wish. Shankly was hired as Beattie's replacement when he was sacked following relegation from the First Division. Beattie had spent a great deal of time trying to work out what the opposition was planning. "But Bill wasn't worried about the opposition," Taylor says. "His idea was to collect good players and to let them play. We never had a proper pre-match talk. He would just go around building up our confidence, telling us how good we were, how the other side 'weren't fit to be on the same park.' He'd walk around the table. 'The police are going to be upset,' he'd say. 'There'll be eleven murders out there this afternoon.'"
Any Liverpool supporter with an understanding of history will spot the familiar Shankly traits like the ones towards injuries (by ignoring players completely) as well as the prospect of marriages between the months of August and May (banned – in fact, one Huddersfield player suggests Shankly did not sleep with his wife during the course of a season, such was his focus on football). There are the games too and his emotional reactions, one of which involved the type of collapse that might be expected of Liverpool's current team. Imagine sort of questions Jürgen Klopp would face if Liverpool were leading 5-1 in an away match only to lose 7-6, just as Huddersfield did under Shankly at Charlton Athletic at Christmas 1957. In the visitors' dressing room, Denis Law recounts Shankly tearing into all of Huddersfield's players. "Even the reserves for not being good enough to get in the team in the first place."
While Taylor says Shankly sat alone in silence during the train journey home, "he didn't speak to anybody for days," Wilson's account offers more detail. "Shankly was pacing up and down. He was muttering to himself: 'It's just one of those things .... It's history …' He was trying to sort it out in his mind, how it had happened."
That Huddersfield would not lose in their next ten matches suggests amidst Shankly's agonising, he had figured it all out.

Register for free to continue reading
Registration is a free and easy way to support our truly independent journalism
By registering, you will also enjoy limited access to Premium articles, exclusive newsletters, commenting, and virtual events with our leading journalists
Already have an account? sign in
Join our new commenting forum
Join thought-provoking conversations, follow other Independent readers and see their replies