Louis van Gaal denies problem with Wilfried Zaha despite Manchester United forward being given no game time
The former Crystal Palace player has been hoping for a fresh start following the departure of David Moyes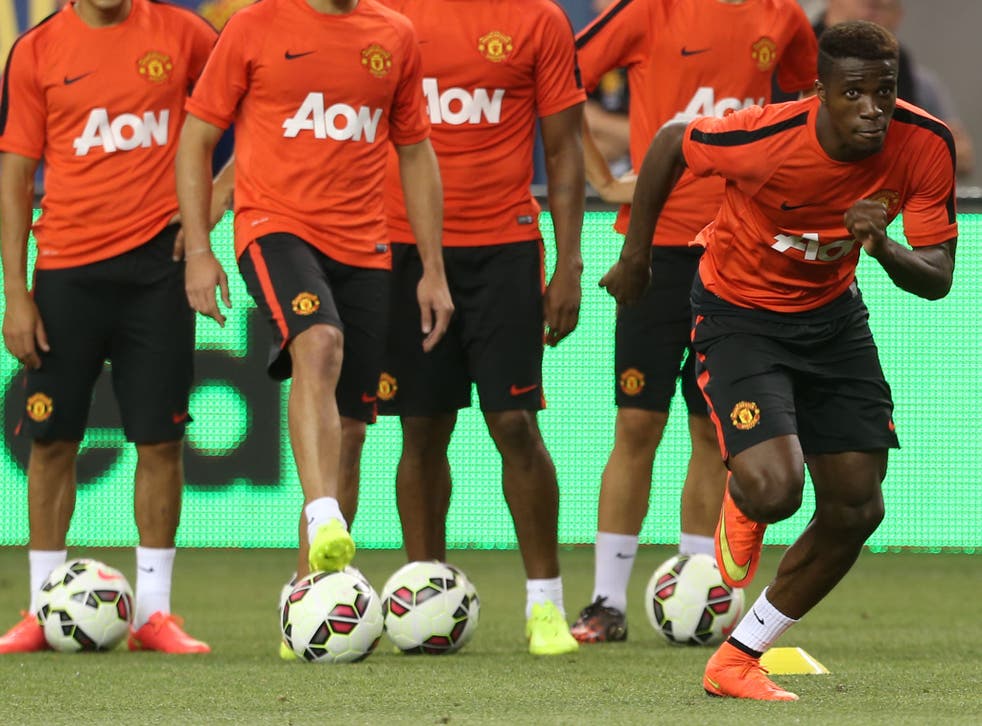 Wilfred Zaha's difficult start at Manchester United shows no sign of easing, with new manager Louis van Gaal's decision to give him no game time yet on tour being followed with orders that he go through a double warm down session after the club's 3-2 win over Roma.
Zaha's natural ability on the ball encouraged those who know him that there would be a fresh start for him after the David Moyes era, which saw him loaned out to Cardiff City. But Zaha is the only member of United's 26-man touring party not to play a single minute of the club's two games so far.
He and three other unused substitutes on Saturday - Darren Fletcher and goalkeepers David de Gea and Anders Lindegaard - were put through an aerobic session and then a gym session at Denver's Sports Authority Field yesterday.
The warm-down internal sprints the four carried out had clearly taken their toll in temperatures which tipped 31C during the game. But as they prepared to shower van Gaal had more work for them. He told them to head to the gym where one of the club's fitness coaches put them through more drills.
Van Gaal's orders reflect the urgency he is displaying in a for squad. He has ordered that hotels be booked near training facilities so they can all train in the morning, eat, sleep and train again.
Manchester United: Potential summer transfer targets

Show all 10
Van Gaal insisted there was no mob reason behind Zaha not getting game time.
Asked was Zaha fit, he replied: "There is no Man United player fit. Maybe the boys who [didnt go to the World Cup] are a little bit more fit but they also not fit. I can [use] six strikers, maybe next Zaha will be picked because he is working good and hard, doing all I require and demand. There is no problem."
Register for free to continue reading
Registration is a free and easy way to support our truly independent journalism
By registering, you will also enjoy limited access to Premium articles, exclusive newsletters, commenting, and virtual events with our leading journalists
Already have an account? sign in
Register for free to continue reading
Registration is a free and easy way to support our truly independent journalism
By registering, you will also enjoy limited access to Premium articles, exclusive newsletters, commenting, and virtual events with our leading journalists
Already have an account? sign in
Join our new commenting forum
Join thought-provoking conversations, follow other Independent readers and see their replies