Louis van Gaal: It is easier for Leicester City to buy players than Manchester United
Old Trafford manager has spent £250m while title-chasing Leicester's team were bought for £23m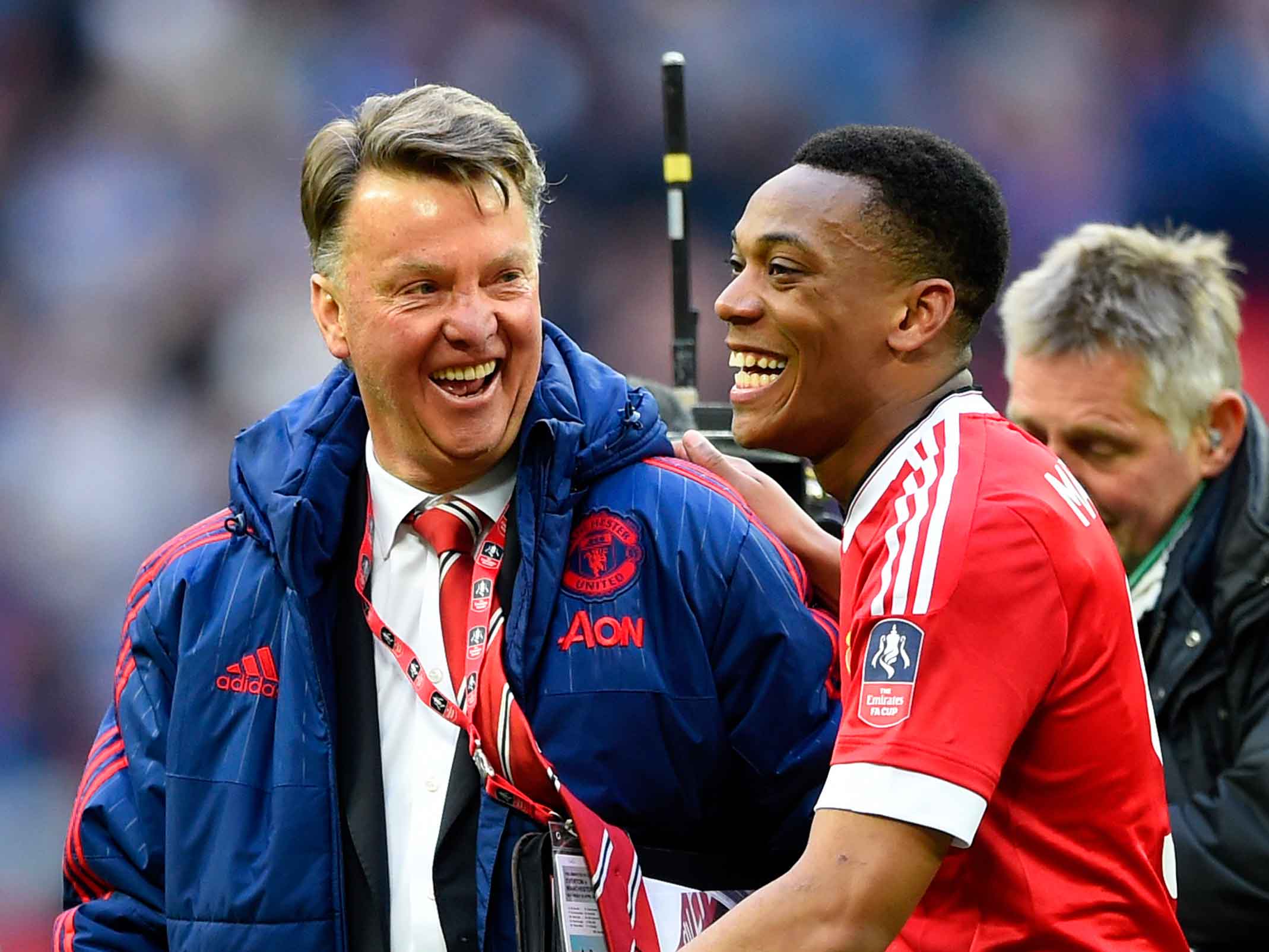 Louis van Gaal has claimed that it is easier for clubs such as Leicester City to have success in the transfer market than it is for his own Manchester United ahead of the match between the two teams which could settle this season's title race.
The Dutchman has spent around £250m during his time at Old Trafford, Leicester's team costs about £23m, making Van Gaal's assertion a surprising one. Although the Dutchman seemed to be talking about value for money there is no doubt that, in general terms in modern-day football, money buys success."At a smaller club like Leicester City it is more easy to buy players," Van Gaal said in his Friday press conference. "It is not so easy to buy players for a club like Manchester United.
"You have to pay much more. You have to pay the agent and then you have the player himself. So for a club like AZ Alkmaar [the small Dutch club where Van Gaal coached in his early years] or Leicester City it is much more easy to buy players. And also the pressure of the transfer of players is less big and also the pressure on the players to perform is less big. So it is a big difference.
There may be some logic to Van Gaal's words but it is crooked if not twisted. However, the Dutchman did go on to pay tribute to the team he meets at Old Trafford on Sunday. "It is also a fantastic performance of Leicester and of Ranieri because they are not used with their squad to win every game and they have had to win every game - and they have done it. And, I believe, they shall be the champions."
Leicester City season player ratings: The history makers
Show all 12
Does Van Gaal expect to see Leicester at the top again next season? "It is dependable on a lot of factors," the Dutchman said. "You cannot control every factor but you can control a lot. It is also can you keep the players? It is easier to keep players in England than in the Netherlands because the money from TV is so great and next year it will be even more."
It was then suggested to Van Gaal that the gap between the self-proclaimed biggest club in the world and Leicester - which is 17 points - shows how little progress United were making on his watch. Van Gaal dismissed the notion. "We are still in the first five," he said. "The difference in points is no bigger than it was with Chelsea [who were top this time last season] I believe. So that is not a question for us. But we have, of course, a final to play in the FA Cup so we have also plusses.
"We have played some fantastic matches but we have also played some lousy matches. But I think every club has played lousy matches, also Leicester City. But they have won the lousy matches."
So is Van Gaal embarrassed by the gap to Leicester? "No, it is sport."
Join our commenting forum
Join thought-provoking conversations, follow other Independent readers and see their replies