Louis van Gaal says he is inheriting a 'broken' Manchester United squad
New manager says he faces a far tougher task than David Moyes did, when he took over the winning side left behind by Sir Alex Ferguson
Ian Herbert
Tuesday 29 July 2014 09:54 Comments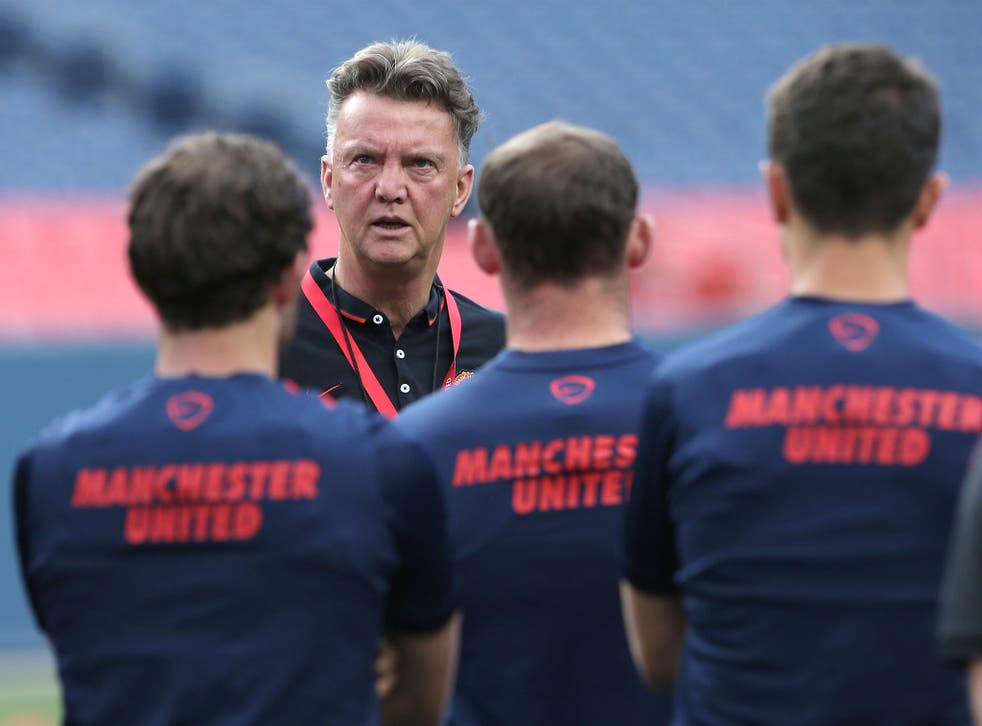 Louis van Gaal has said that he is inheriting a "broken" squad at Manchester United and faces a far tougher task than David Moyes did, when he took over the winning side left behind by Sir Alex Ferguson.
Van Gaal said that his challenge in taking over Bobby Robson's Barcelona side in 1993 has also been easier than the task of resurrecting the United side which finished seventh in the Premier League last season. Asked if following Ferguson would have been harder, the Dutchman said: "I don't agree. I had to follow Bobby Robson at Barcelona the year after he won three [cups] and there wasn't a problem. When there is success you have a very good squad, and now I have to follow and the squad was broken I think."
The new manager responded to his protégée Jose Mourinho's transparent attempt at mind games - his assertion that United, rather than Chelsea, signed Luke Shaw because of £100,000-a-week wage demands which would have "killed" the club - by declaring such low level strategies didn't interest him. "I don't think I will fall out with him. He is my friend," van Gaal said of Mourinho.
"I don't think (I will fall out with) all the other managers. I have full respect for all my colleagues. For me (mind games) are not so interesting. I have to manage my club. That is already difficult enough. I am not concerned with other clubs or other managers."
The Dutchman reiterated that he has inherited an imbalanced squad from Moyes. "When you look at the squad, there is quality. There is (Wayne) Rooney, (Robin) van Persie, (Javier) Hernandez, (Danny) Welbeck, but you also see Juan Mata, (Marouane) Fellaini, and you see (Ander) Herrera. There are a lot of players that can play in the same position. It is not in balance. It's more difficult to succeed in a difficult situation than in a fantastic situation."
He also claimed he felt privileged to be compared to Sir Alex Ferguson. "I highly respect Sir Alex because I don't think there is another manager who has won so many titles," van Gaal said."I (have) won a lot of titles, but he did it in one club and that is fantastic and when you compare Sir Alex with me I am very proud."
Register for free to continue reading
Registration is a free and easy way to support our truly independent journalism
By registering, you will also enjoy limited access to Premium articles, exclusive newsletters, commenting, and virtual events with our leading journalists
Already have an account? sign in
Join our new commenting forum
Join thought-provoking conversations, follow other Independent readers and see their replies