Manchester City wanted Champions League final but title win proves greater 'consistency', says Pep Guardiola
City were eliminated by finalists Liverpool at the quarter-final stage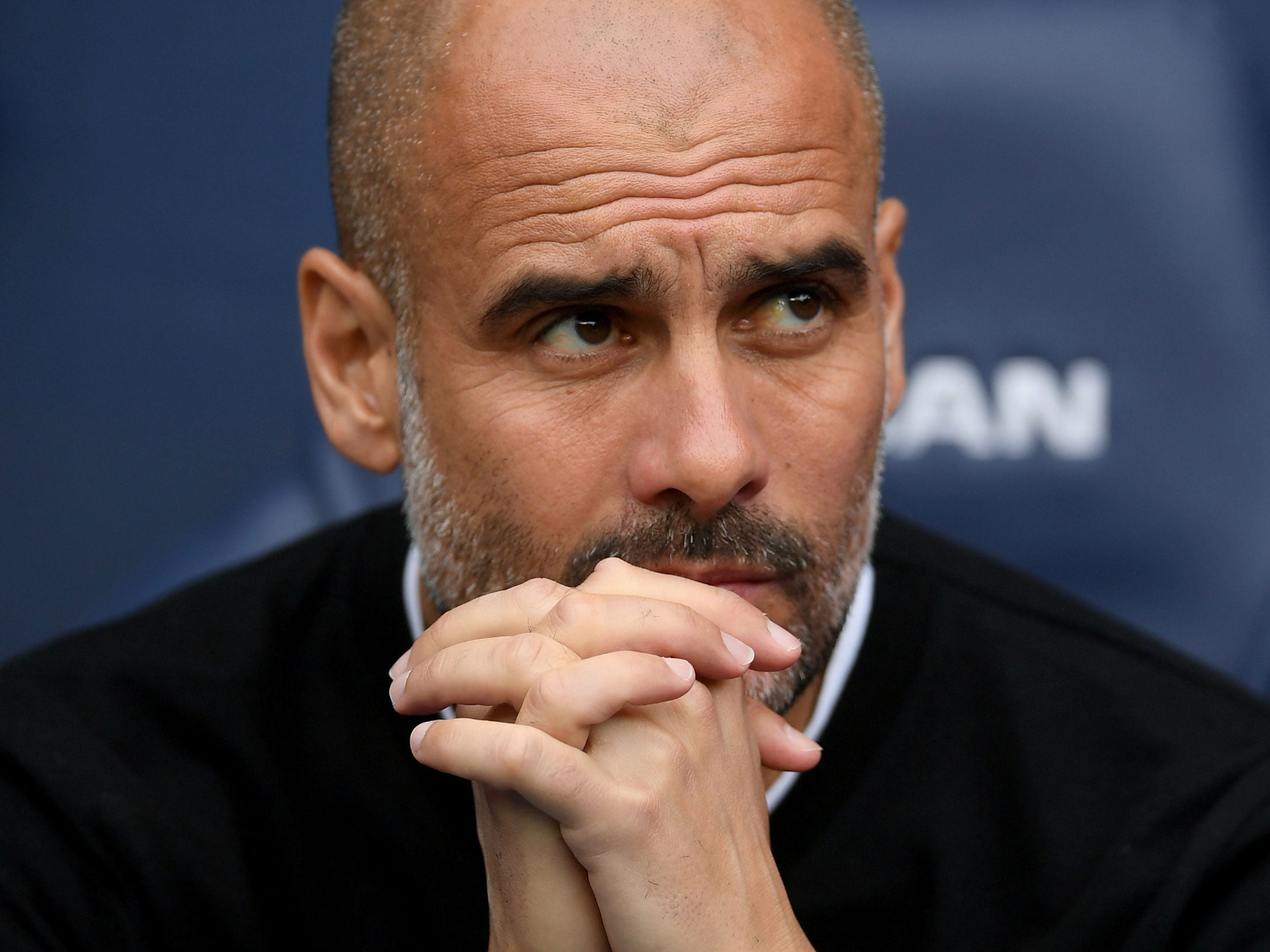 Pep Guardiola has congratulated Liverpool on reaching this year's Champions League final but believes that Manchester City's Premier League title win is evidence of their greater "consistency".
City were well-fancied to progress to this month's final in Kiev and lift the European Cup for first time until coming up against Jurgen Klopp's side in the quarter-finals and losing 5-1 on aggregate.
Liverpool overcame Roma in the semi-finals on Wednesday night and will now contest the final in the Ukrainian capital later this month against Real Madrid.
Guardiola hailed Klopp and Liverpool for their achievement on Friday, claiming they deserved to be finalists and that their success was a huge positive for English football.
However, the City manager also stressed the importance of consistency and suggested that City's dominance of the domestic scene – winning the top-flight title in mid-April with six games remaining – should not be ignored.
"Believe me I'd like to be in the final of the Champions League and I'd like a lot to be the champions of the Champions League," he said.
"Liverpool deserve to be there, Real Madrid deserve to be there. They are different competitions and the Premier League is about consistency."
When asked whether City's European hopes had fallen victim to the 'fine margins' of knock-out competition, Guardiola agreed.

"Of course, the FA Cup, Carabao Cup, Champions League, knock-out games, it can be like that," he said.
"But they deserve to be there. It's like this, but we are happy to be champions of the Premier League. I said many times we were not ready to win all the titles, but we made a step forward compared to last season.
"Next season we will be back. Next season we will try again. Always sport gives you a second chance and next season we will have another one," Guardiola added.
"But of course, I maintain my opinion that consistency is the most important thing and in the Premier League we were the best."
Join our commenting forum
Join thought-provoking conversations, follow other Independent readers and see their replies