Manchester City manager Pep Guardiola hits back against Jose Mourinho's 'tactical fouls' jibe
The City manager claims he has never instructed his players to intentionally foul opponents
Mark Critchley
Friday 15 December 2017 20:47 Comments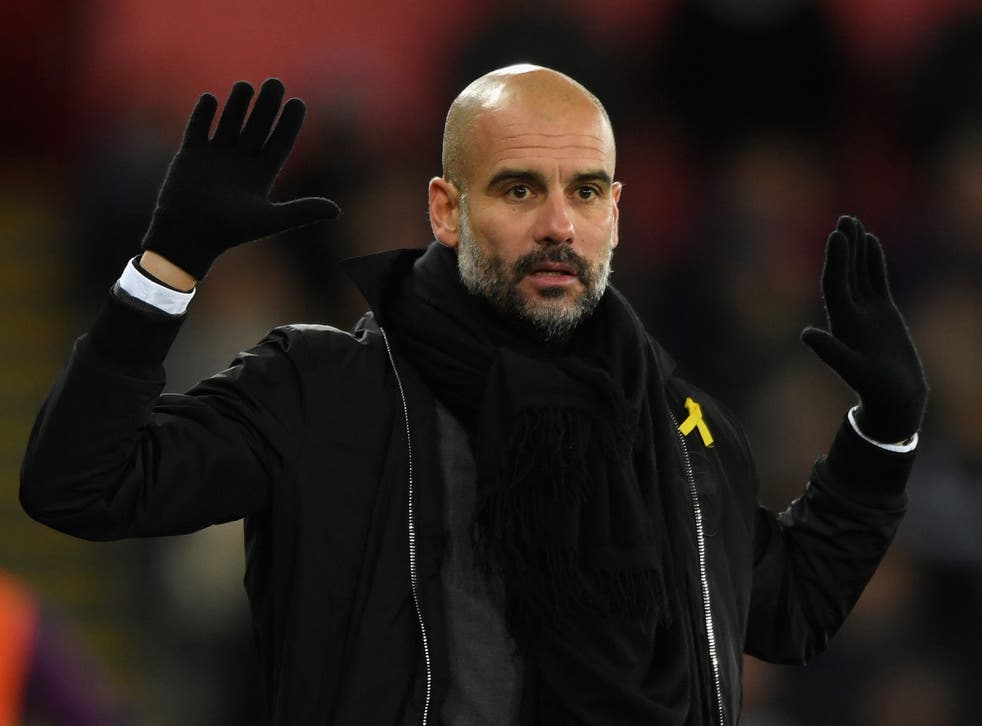 Pep Guardiola claimed on Friday that he has never instructed his players to use 'tactical fouls', despite Jose Mourinho's claims otherwise.
In the days leading up to last weekend's Manchester derby, Mourinho claimed that cynical fouls aimed at stopping quick counter-attacks are a key part of Guardiola's game plan at Manchester City.
"It is a strategy they have," the Manchester United manager said. "Many times they need what is called a tactical foul. Then it is up to the referee to analyse and make a decision, but I cannot speak about that."
Defenders that Manchester City could buy in January

Show all 8
The Football Association have asked Mourinho to explain those comments, which could be perceived as putting undue pressure on Michael Oliver, the referee who took charge of City's 2-1 win at Old Trafford.
Ahead of Tottenham Hotspur's visit to the Etihad on Saturday, Guardiola denied that intentional fouls were part of his tactical plan, insisting he only sends his team out to dominate possession and play football.
"I don't know how many fouls we make on the pitch," he said. "I think when you have 70 per cent of possession, we are not the most. It can happen, we have the ball and we kick each other. I think that happens in football. Normally we have the ball, over 70 per cent.

"I don't know statistics, believe me but never, never, never have I said that message to my players. You can ask my players, these players and the old players," he added. "Normally I don't use this kind of message."
Guardiola admitted his players are not guilt-free and that, like any other team they concede fouls, but insisted he merely tells them "to be ready" and "to be close" in order to stop opposition counter-attacks.
"Of course we make fouls, of course we do," he said. "We are not a saint but it's because sometimes tripping, you make a foul, it's a yellow card, something like that. That's football.
"Again, when you have the high average in trying to keep the ball and play the ball, that's what we try to do."
Register for free to continue reading
Registration is a free and easy way to support our truly independent journalism
By registering, you will also enjoy limited access to Premium articles, exclusive newsletters, commenting, and virtual events with our leading journalists
Already have an account? sign in
Join our new commenting forum
Join thought-provoking conversations, follow other Independent readers and see their replies