Yaya Toure to leave Manchester City at end of season with 'beautiful farewell' against Brighton
The Ivorian has made just 16 appearances for City this season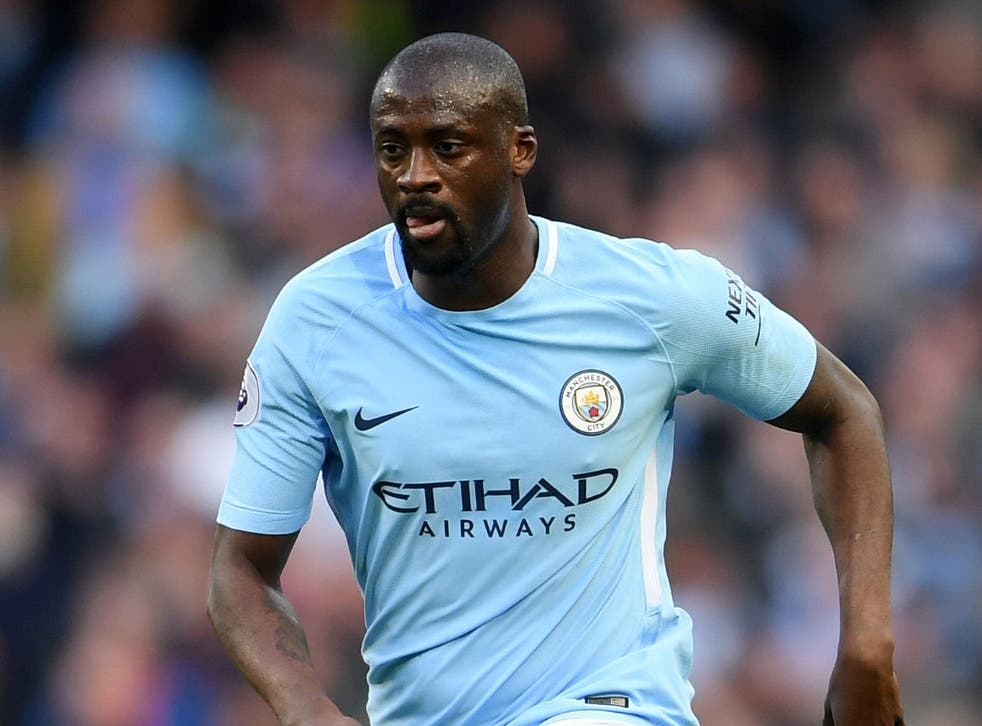 Yaya Touré will be given "one of the most beautiful farewells" as he prepares to bring his eight-year Manchester City career to an end, Pep Guardiola has confirmed.
Touré, who joined from Barcelona in 2010, will be given an emotional send-off during City's final home game of the season against Brighton and Hove Albion next Wednesday.
The Ivorian midfielder has made just 16 appearances this season and has not started once in City's triumphant Premier League campaign, with his contract set to expire at the end of the season.
City have three league fixtures remaining and will be presented with the Premier League trophy after Sunday's meeting with Huddersfield Town at the Etihad.
While previewing the visit of David Wagner's relegation-threatened side on Friday, Guardiola revealed that next week's visit from Brighton will be dedicated to the departing Touré.
"He will not stay this season," he said when asked about Touré's future. "The Brighton game we will give him what he deserves. One of the most beautiful farewells a player can receive.
"All the game will we be focused on winning the game against Brighton for Yaya, and we are going to try to do it for him.
"We have amazing facilities but the club became what they did because of the players. Yaya Touré came here when this idea for the club started, and what we are in this moment is thanks to what this guy has done.
"We cannot forget the period from Roberto Mancini, and especially Manuel Pellegrini, Yaya was the key, key, key player. That's why we are delighted to prepare for Sunday's game, for our celebration, and after for Yaya."
Touré will leave City having won three Premier League titles, one FA Cup and two League Cups during his eight-year stay.
His departure will mean that Vincent Kompany and Sergio Aguero are the only members of City's 2012 title-winning side remaining at the Etihad.
Register for free to continue reading
Registration is a free and easy way to support our truly independent journalism
By registering, you will also enjoy limited access to Premium articles, exclusive newsletters, commenting, and virtual events with our leading journalists
Already have an account? sign in
Register for free to continue reading
Registration is a free and easy way to support our truly independent journalism
By registering, you will also enjoy limited access to Premium articles, exclusive newsletters, commenting, and virtual events with our leading journalists
Already have an account? sign in
Join our new commenting forum
Join thought-provoking conversations, follow other Independent readers and see their replies