Manchester City fixtures 2016/17: Pep Guardiola faces early test against Manchester United
Our comprehensive guide to all of the 2016/17 fixtures, plus a detailed look at some of the most important games of the season for your club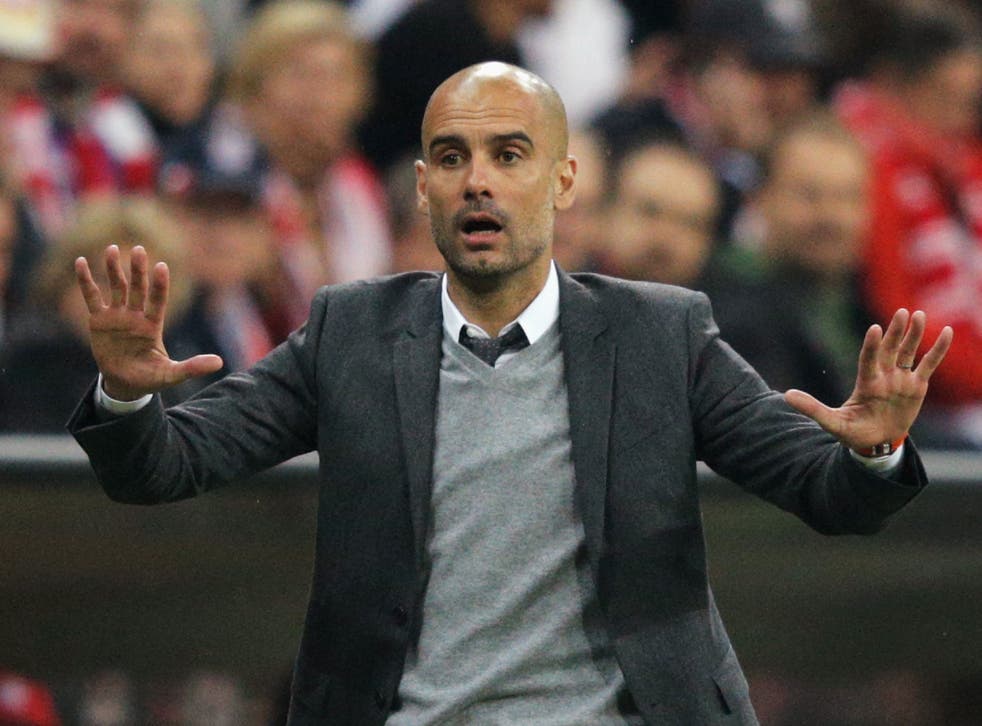 The Pep Guardiola era at Manchester City begins with a home match against Sunderland. That is the first game in a relatively kind looking start for the former Barcelona and Bayern Munich manager with Stoke, West Ham, Bournemouth and Swansea among the opening six fixtures.
However the other team among those opening games is against Manchester United and a reunion with rival Jose Mourinho on 10 September at Old Trafford.
Improvement is expected on last season's fourth place finish under Manuel Pellegrini - in fact such is the expectation around their incoming manager that anything less than winning the title may be considered a failure. If Guardiola does manage to guide Manchester City to the title, they could potentially lift the trophy following a game against defending champions Leicester City, who they face in their final home game of the season.
Here are some of the highlights from Manchester City's fixture list to look out for:
First game
Manchester City will face Sunderland at the Etihad on the 13 August.
Last game
Manchester City will play against Watford at Vicarage Road on 21 May 2017.
Games against biggest rivals
Manchester United: 10 September (A), 25 February (H)
Over the festive period
Manchester City will play over the festive period Hull City on Boxing Day, Liverpool on the 31 December and Burnley in the first fixture of the New Year on 2 January.
Full fixture list
13/08/2016 15:00 Sunderland (h)
20/08/2016 15:00 Stoke City (a)
27/08/2016 15:00 West Ham United (h)
10/09/2016 15:00 Manchester United (a)
17/09/2016 15:00 A.F.C. Bournemouth (h)
24/09/2016 15:00 Swansea City (a)
01/10/2016 15:00 Tottenham Hotspur (a)
15/10/2016 15:00 Everton (h)
22/10/2016 15:00 Southampton (h)
29/10/2016 15:00 West Bromwich Albion (a)
05/11/2016 15:00 Middlesbrough (h)
19/11/2016 15:00 Crystal Palace (a)
26/11/2016 15:00 Burnley (a)
03/12/2016 15:00 Chelsea (h)
10/12/2016 15:00 Leicester City (a)
14/12/2016 20:00 Watford (h)
17/12/2016 15:00 Arsenal (h)
26/12/2016 15:00 Hull City (a)
31/12/2016 15:00 Liverpool (a)
02/01/2017 15:00 Burnley (h)
14/01/2017 15:00 Everton (a)
21/01/2017 15:00 Tottenham Hotspur (h)
31/01/2017 19:45 West Ham United (a)
04/02/2017 15:00 Swansea City (h)
11/02/2017 15:00 A.F.C. Bournemouth (a)
25/02/2017 15:00 Manchester United (h)
04/03/2017 15:00 Sunderland (a)
11/03/2017 15:00 Stoke City (h)
18/03/2017 15:00 Liverpool (h)
01/04/2017 15:00 Arsenal (a)
05/04/2017 19:45 Chelsea (a)
08/04/2017 15:00 Hull City (h)
15/04/2017 15:00 Southampton (a)
22/04/2017 15:00 West Bromwich Albion (h)
29/04/2017 15:00 Middlesbrough (a)
06/05/2017 15:00 Crystal Palace (h)
13/05/2017 15:00 Leicester City (h)
21/05/2017 15:00 Watford (a)
Premier League Fixtures 2016/17 club by club
Arsenal fixtures / Bournemouth fixtures / Burnley fixtures
Chelsea fixtures / Crystal Palace fixtures / Everton fixtures
Hull City fixtures / Leicester City fixtures / Liverpool fixtures
Manchester City fixtures / Manchester United fixtures
Middlesbrough fixtures / Southampton fixtures / Stoke City fixtures
Sunderland fixtures / Swansea fixtures / Tottenham Hotspur fixtures
Watford fixtures / West Bromwich Albion fixtures / West Ham fixtures
Join our new commenting forum
Join thought-provoking conversations, follow other Independent readers and see their replies