Manchester City banned from signing academy players for two years
The ban is the same length as the one which was given to Liverpool last month for a similar offence
Jack Pitt-Brooke Comments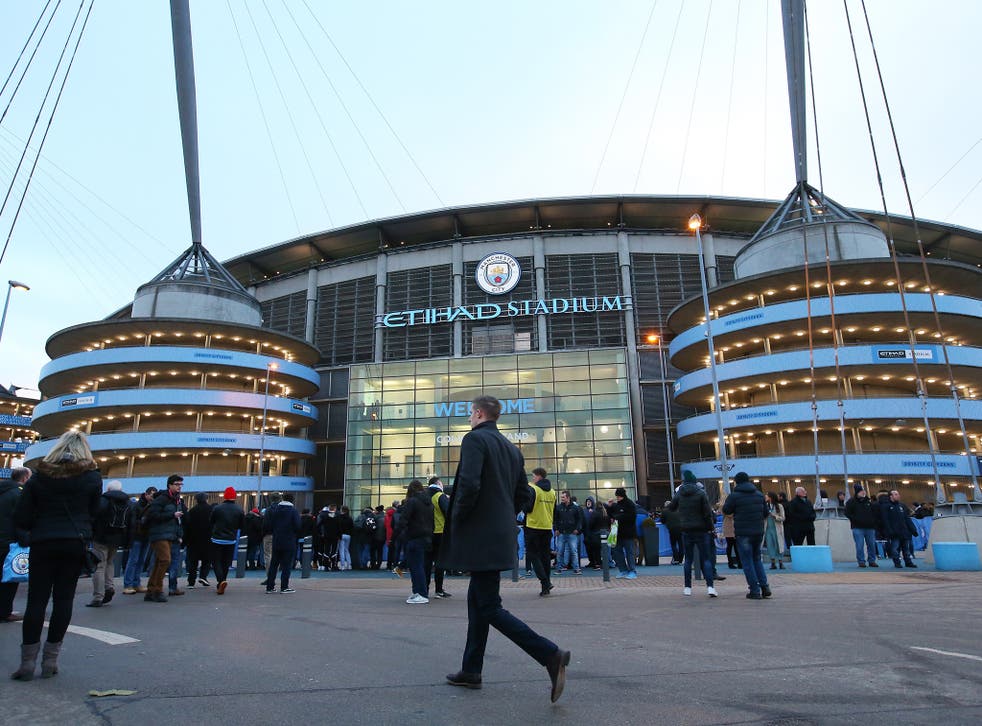 Manchester City have been banned by the Premier League from signing youth players for two years and fined £300,000 for 'tapping up' two teenage players in breach of league rules.
City were found by the Premier League to have approached two young players while they were registered with other clubs. City accepted the charges when presented with the evidence by the Premier League, accepted the sanction and will not be appealing against it.
The ban prevents City from signing players aged between under-10 to under-18 levels who have been registered with Premier League or EFL clubs over the previous 18 months. It does not affect City's ability to sign players aged between 16 and 18 from Europe.
Manchester City players who could leave this summer

Show all 11
In practice, City will only be banned from UK academy signings for one year. From 30 June 2018, that is from the end of next season, the ban will be suspended for three years.
These punishments are the culmination of months of investigation by the Premier League. All transfers between two Category 1 academies go through the Premier League's five step process to see if they were done in accordance with the rules.
This involved the Premier League's lawyers looking at bank and phone records to see if City made an illegal approach to a boy contracted at another club.

While the Premier League were investigating City's signing of Liverpool goalkeeper Louie Moulden, that was eventually signed off by the league. However the processes of two other signings were found to breach league rules.
According to the Premier League's statement, this included "evidence of contact between the club and members of each Academy player's family while those Academy Players were still registered with their previous clubs."
One of those signings was an 11-year-old from Everton, a player whose temporary registration with Manchester City has now been voided. City have agreed to pay his compensation meaning that he is now a free agent. City have also agreed to continue to pay his school fees, at St Bede's in Manchester, or to cover them should he move elsewhere.
The other signing was a 15-year-old from Wolverhampton Wanderers. He will be allowed to stay at City for next season before taking his GCSEs in June 2018, at which point he will leave Manchester City, who again will waive any compensation making him a free agent.
Register for free to continue reading
Registration is a free and easy way to support our truly independent journalism
By registering, you will also enjoy limited access to Premium articles, exclusive newsletters, commenting, and virtual events with our leading journalists
Already have an account? sign in
Join our new commenting forum
Join thought-provoking conversations, follow other Independent readers and see their replies