Man City vs Leeds: Pep Guardiola defends team selection after stunning Etihad defeat
Guardiola made seven changes from win over Dortmund ahead of Wednesday's second leg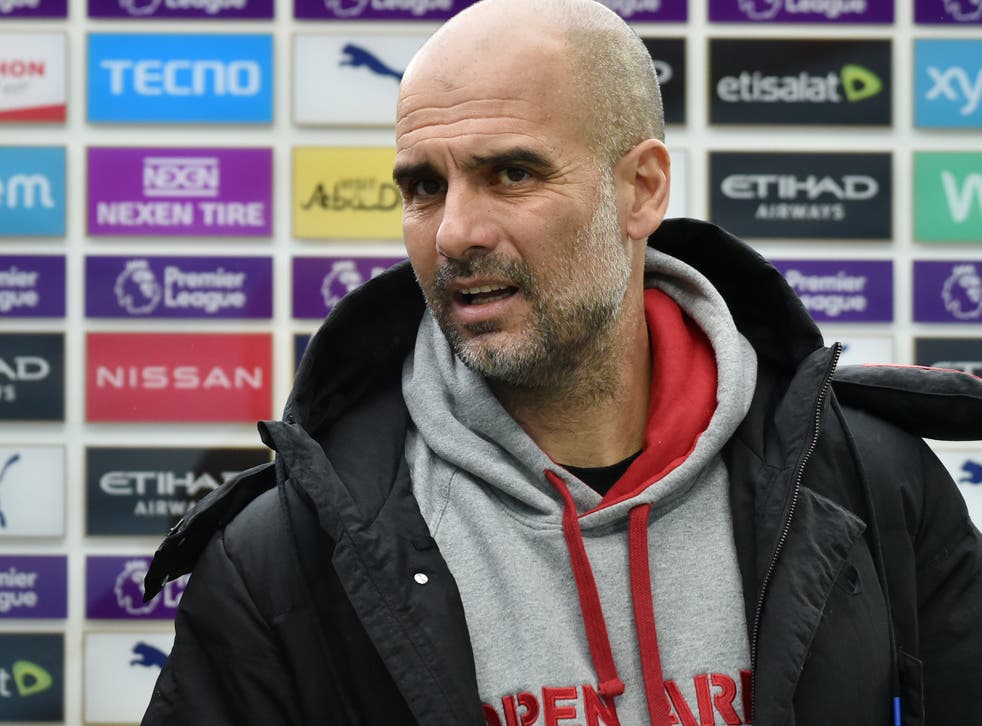 Pep Guardiola defended his team selection after Manchester City suffered their fourth defeat of the Premier League season, losing 2-1 to Marcelo Bielsa's Leeds United at the Etihad.
Guardiola made seven changes from City's Champions League quarter-final win over Borussia Dortmund, with Kevin De Bruyne and Ruben Dias among those rested.
City can afford to have one eye on Wednesday night's return leg against Dortmund. Guardiola's side require 11 points from their remaining six Premier League games in order to secure the third title of his time in Manchester.
Guardiola insisted that he could afford to hand opportunities to the likes of Nathan Ake, Benjamin Mendy and Ferran Torres, who scored City's equaliser before Stuart Dallas' late winner.
"When you win, you're a genius and when you lose... I don't have any regrets about the selection because I trust a lot of them," Guardiola said.
"Maybe they don't trust me but I trust them because if I didn't trust them they wouldn't play.
"John [Stones] was fantastic, Nathan, Benja, all of them. It is difficult against Leeds because they are used to winning duels and they come back more aggressive to dribble again.
"It was a game of transitions. We have to avoid it, they did it.
"We defended well and after 10 against 11 was just being there we needed inspiration from the players and not to let them run. We did it for 37 minutes but before the goal we conceded Raphinha had a chance and the second one at the end we could not control it.
"When you attack and attack and attack always you have to not let them run. if not, it is impossible to play in this way."
Join our new commenting forum
Join thought-provoking conversations, follow other Independent readers and see their replies