Manchester City boss Pep Guardiola gives Manchester United hope in Premier League title chase
'United can do it', says City manager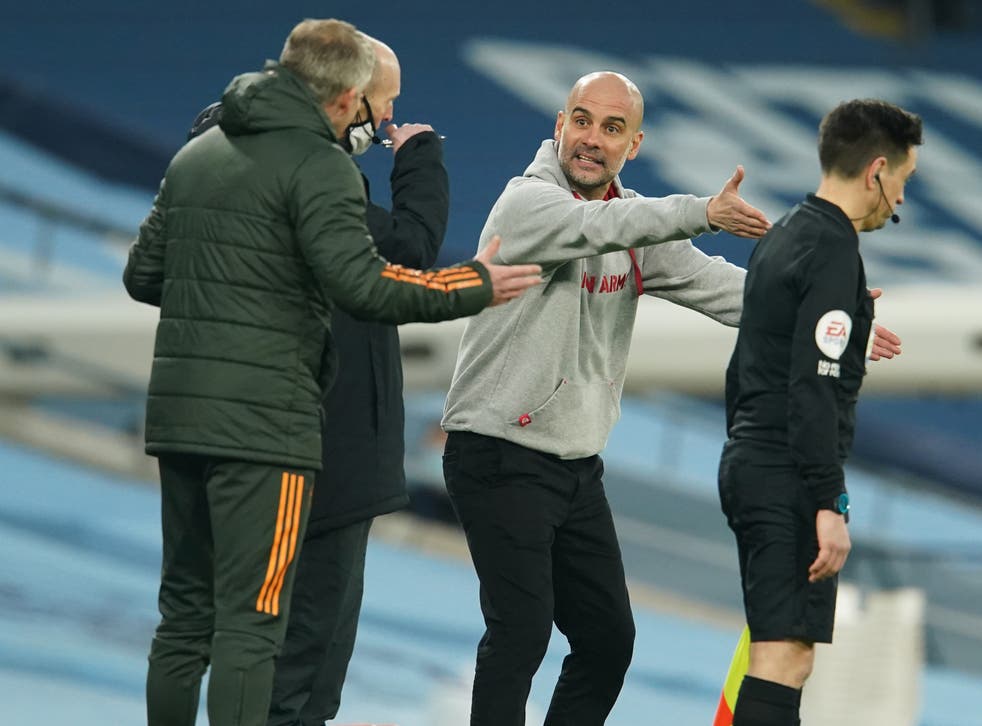 Pep Guardiola believes Manchester City can still be caught by Manchester United in the Premier League title race after their long winning run came to a dramatic end in Sunday's derby between the two sides.
United closed in on the runaway league leaders with a 2-0 victory at the Eithad, as goals from Bruno Fernandes and Luke Shaw which stopped City's record-breaking streak of 21 consecutive wins.
City are still 11 points clear of second-place United and in a comfortable position at the top but Guardiola believes that his side's winning run demonstrated that anything is possible in football, including United closing the gap.
"Of course. When the option is open anything can happen in football," Guardiola insisted.
"Nobody was waiting for us to do 21 games in a row or 15 in the Premier League so anything can happen. I absolutely agree. United can do it.
"We have 10 games left, we have to win six or seven to be champion mathematically and tomorrow we are going to try and win the first one."
Guardiola is hoping City return to winning ways against Southampton at the Etihad on Wednesday evening but is only focusing on taking all three points rather than running up a cricket score.
The City manager took umbrage with a question which referenced Southampton's pair of 9-0 defeats over the last two years, with the most recent coming against United at Old Trafford last month.
"18. We'll score 18. 18-0, we're going to score. This will be the result," he joked.
"What a question! Listen, they concede nine when they played 80 minutes of 10 against 11. Do you think this is a joke? We are going to score nine goals or 18 goals? Come on, be serious.
"We are going to try and win the game. It would be an incredible success for us. Win the game, that's all."
Join our new commenting forum
Join thought-provoking conversations, follow other Independent readers and see their replies