Manchester United 0 Newcastle United 1: Champions haven't got a clue
United can't work out what's going wrong in their worst start for 12 Premier League seasons
Ian Herbert
Saturday 07 December 2013 20:42 Comments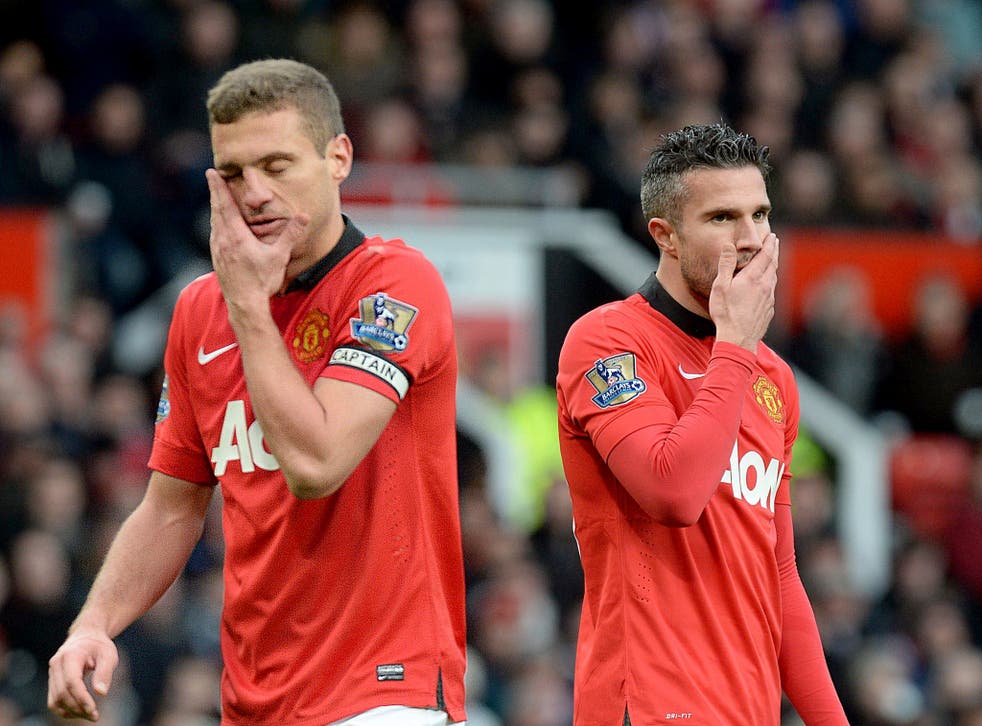 Manchester United's manager David Moyes yesterday failed to offer any explanation for the catastrophic drop in performance levels which has seen a squad built by Sir Alex Ferguson collapse to their fifth defeat of the season and struggle to maintain Champions' League status.
United are currently losing one game in three and their second 1-0 home defeat in four days, to Newcastle United, leaves them with fewer goals at home than the bottom club Sunderland. But Moyes insisted he had made minimal changes from the squad Ferguson bequeathed him.
"It's the same players that won the Premier League last year," he said, when it was put to him that he had made too many changes too quickly. "It's the same squad I had since I started. They have more experience now."
In the space of four days week, Everton have recorded their first victory at Old Trafford in 21 years and Newcastle their first win there in 41 years. But when asked why he thought he could arrest things, Moyes said: "Because of the players and because I am working with the champions."
14 points fewer than this stage last year
The Newcastle manager Alan Pardew said he thought that Moyes' struggle could last all season. "David might have to have a year like that when it's touch and go for him," he said, observing that United had a fabled history of sticking by their managers.
Pardew said: "I remember the 1990 FA Cup final when United scored with eight minutes to go [against Pardew's Crystal Palace] and I saw [Ferguson] down the tunnel and he was relieved because they had got out of jail. But they stuck by him, and David might need a year like that. But he'll come through it because he's a strong man."
Moyes shot down claims made on Irish radio by the BBC's pundit Mark Lawrenson that Robin van Persie is deeply unhappy and may want to leave United. "Absolute nonsense, I don't know if there's a harder or tougher word I can say but that's it," he declared.
Even Sunderland have scored more at home
Van Persie returned to the side in Wayne Rooney's absence after what Moyes has said is a groin problem, though he did not look fully fit after a month out.
Pardew's press conference again exposed the farce of journalists from the local press being refused the chance to put questions to the manager because of owner Mike Ashley's dispute with the newspaper group.
National journalists posed the questions that had been ruled inadmissible. In his moment of glory, Pardew was embarrassed.
Register for free to continue reading
Registration is a free and easy way to support our truly independent journalism
By registering, you will also enjoy limited access to Premium articles, exclusive newsletters, commenting, and virtual events with our leading journalists
Already have an account? sign in
Join our new commenting forum
Join thought-provoking conversations, follow other Independent readers and see their replies