Manchester United bus attack: 'The images tell you everything,' claims United manager Louis van Gaal
The game was delayed for 45 minutes after shocking scenes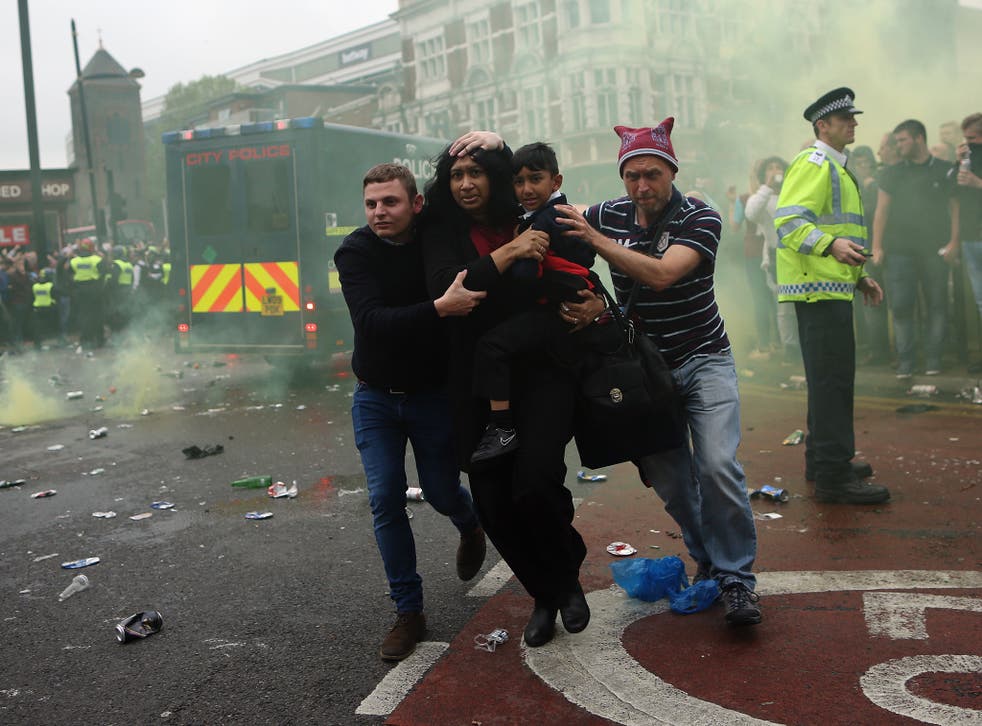 Manchester United manager Louis van Gaal has spoken about the ugly scenes greeting United's arrival at Upton Park for West Ham's final match at the ground tonight, saying it was "not nice" and the shocking images "tell eveything".
The game was delayed for 45 minutes until 8.30pm, with videos showing bottles and flares appearing to be thrown in the direction of United's coach.
"What do I have to tell? The images tell everything. I have seen also the police were taping. It is also a lot of emotions for people but for us it is the second time in London we have to start later. It is better than last time because we have received our preparation time," Van Gaal said.
Manchester United coach attacked before West Ham game

Show all 5
"It is not the first time I have seen that. It is not so nice. The way we have been received is not the proper way of course. That makes all the influence on the players and that is a pity."
United captain Wayne Rooney said of the incident: "It wasn't nice. The coach got smashed up, but we're here now, so have to prepare for the game and go out and do our job".
Register for free to continue reading
Registration is a free and easy way to support our truly independent journalism
By registering, you will also enjoy limited access to Premium articles, exclusive newsletters, commenting, and virtual events with our leading journalists
Already have an account? sign in
Register for free to continue reading
Registration is a free and easy way to support our truly independent journalism
By registering, you will also enjoy limited access to Premium articles, exclusive newsletters, commenting, and virtual events with our leading journalists
Already have an account? sign in
Join our new commenting forum
Join thought-provoking conversations, follow other Independent readers and see their replies