Manchester United finances see 40 per cent boost but Ed Woodward warns against Champions League failure
United expected to become first British club to make more than £500m in a single year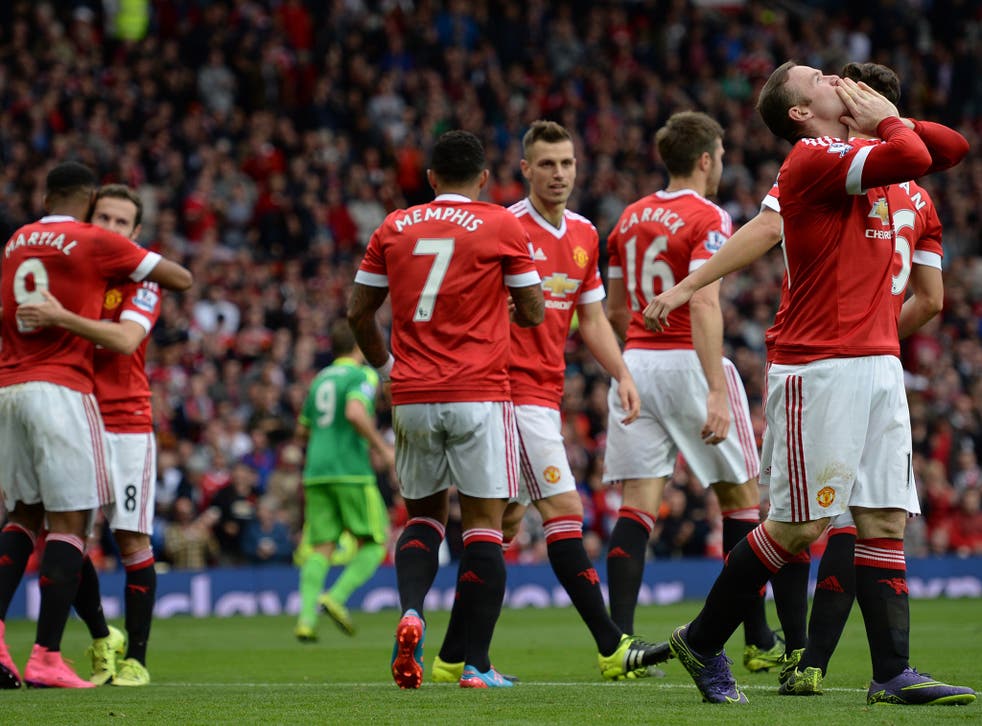 Manchester United's executive vice-chairman Ed Woodward has warned of the risks of English clubs losing a Champions League slot this season.
United are predicting they will become the first British club to earn more than £500million in a single year this season but the value of the Champions League has been underlined by the club's first-quarterly figures. These show income has rocketed by 39.3 per cent to £123.6million thanks to being back in Europe's elite competition.
Woodward, speaking on a conference call to United investors, said another poor season in Europe could mean only three English clubs in the Champions League next season instead of four.
He said: "In simple terms, if all of our teams perform badly compared to Italian and German teams there is a risk. Those two countries are the key. If we did as badly as last year and Germany and Italy did as well then that fourth position would come under threat."
United's return to Champions League competition has seen a big leap in matchday and broadcast revenue, while the first income from the huge Adidas kit deal - worth £75million annually - has also kicked in.
The figure for EBITDA - which reflects the underlying profitability of the company, was up more than 100 per cent to £41.6million.
The club are expecting the annual revenue to be a record £500million to £510million, reinforcing their position as the richest club in British football.
Woodward added: "Overall we have a good start to the season - we are well positioned in the Premier League and top of our group in the Champions League.
"Our record first quarter revenues and EBITDA demonstrate the continued strength of our businesses. We are delighted with the early progress made in licensing."
He also revealed that Dutch forward Memphis Depay's replica shirt was the third most popular in the world behind Lionel Messi and Cristiano Ronaldo between July and September, according to retailer Kitbag.
The quarterly figures show commercial revenue of £71.2million, up 25 per cent, broadcasting revenue of £27.6million up 64.3 per cent and matchday revenue of £24.8million up 64.2 per cent.
Salary costs have risen steeply by 19 per cent to £58.8million for the quarter compared to £49.3milion a year ago, partly a reflection of bonuses paid for qualifying for the Champions League. The ratio of salary costs to income has dropped however from 55 per cent to 47 per cent.
United also made a net loss on player sales of £7.4million - Angel Di Maria and Robin Van Persie were among the depatures - compared to a £16.9million profit the previous year when Danny Welbeck was sold to Arsenal.
PA
Register for free to continue reading
Registration is a free and easy way to support our truly independent journalism
By registering, you will also enjoy limited access to Premium articles, exclusive newsletters, commenting, and virtual events with our leading journalists
Already have an account? sign in
Register for free to continue reading
Registration is a free and easy way to support our truly independent journalism
By registering, you will also enjoy limited access to Premium articles, exclusive newsletters, commenting, and virtual events with our leading journalists
Already have an account? sign in
Join our new commenting forum
Join thought-provoking conversations, follow other Independent readers and see their replies