The Independent's journalism is supported by our readers. When you purchase through links on our site, we may earn commission.
Manchester United: Jose Mourinho can learn a lesson from how Alex Ferguson nurtured a tragic young talent
New book reveals the lost genius of brilliant young Old Trafford star
Ian Herbert
Chief Sports Writer
Monday 06 June 2016 17:23 Comments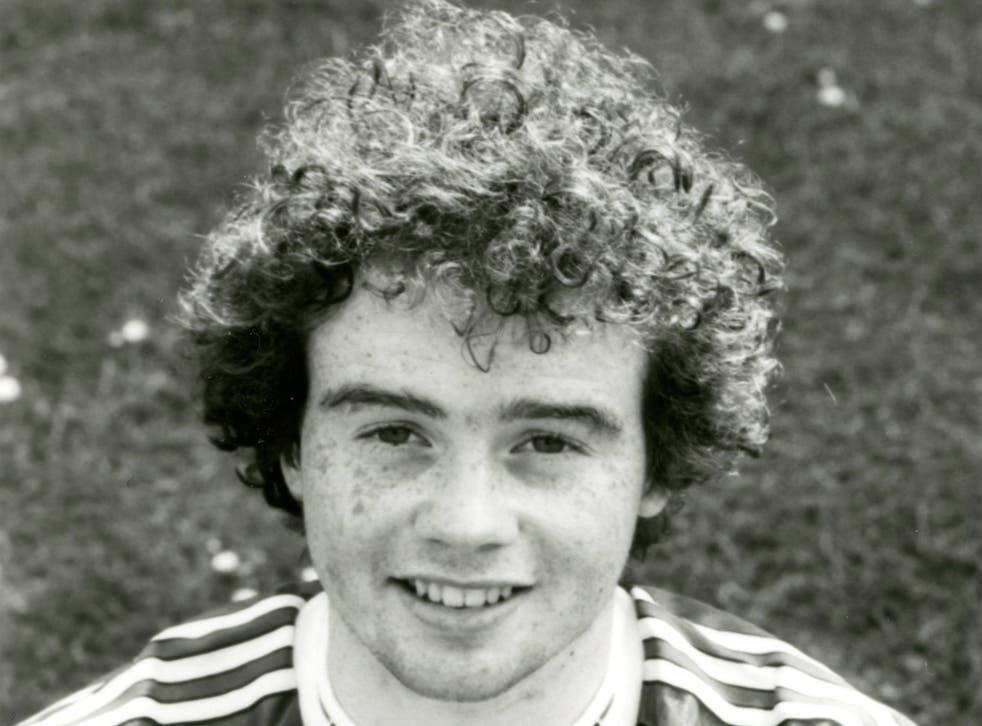 Sir Alex Ferguson's young players will tell you he didn't tolerate scruffiness. When a member of the Manchester United youth team, Jules Maiorana, entered the players' lounge with his hair worn long, he was sent back to get it cut, much to his own indignation.
An exception was made for Adrian Doherty, though. The teenager got himself a perm when Ferguson had made it known that he would like to see his hair shorter, yet the manager let it ride. Just as he did on the Friday night in March 1990, when he had called the 16-year-old Doherty into his first team squad for an away match at Southampton and saw him arrive down for dinner at the hotel restaurant wearing his slippers.
What would have been an act of subordination from some players in the alpha male world of elite football, or perhaps a new kid on the scene trying out a joke to inveigle his way into the affections of the team clique, was just "Adrian being Adrian", according to all those who know him. Because Doherty – a prodigious, fearless, eccentric, introspective teenage footballer - was not like all the others.
The story of how it was to be different - and how it was to be Doherty - amid the raging egos of that squad of Ferguson's is told fastidiously and brilliantly by the Times journalist Oliver Kay, in a book which chronicles the player's extraordinary and all-too-brief life. It reveals Doherty to be one of those rare individuals in an elite youth squad like United's for whom there was a world beyond football. He scoured a mate's father's garage for discarded works of Dostoyevsky. He filled the long afternoons of inactivity as a United youth team player by writing an autobiographical comic story. He liked Bob Dylan's music so much more that he was devastated to be selected for a reserve team game at Everton, because he had plans to see him perform at the Hammersmith Apollo, on the same night.
Doherty would scour the second-hand bookshops of Manchester's Corn Exchange as he fought against his yearning to be back home at Strabane, in the lee of the Sperrin Mountains in country Tyrone. Ferguson saw to it that he earned a win bonus after that Southampton game and he spent it on a typewriter which he used to write that story.
Kay's insatiable search for small details create a football biography like few others, tinged with the incalculable sadness of what fate had in store for this boy: an injury, an interminably slow diagnosis and Doherty's realisation that he must look elsewhere for work – a furniture factory at The Hague, he decided, seemingly on a whim. It was there that he slipped and fell into a canal on the way to work one day and his life was lost. He could not swim.
But it is Ferguson's part in the story of 'Doc', as they all knew him, which also shouts out. When the homesickness and empty afternoons became more endless than the teenager thought he could bare, the manager agreed that he should go home to Ireland for an extended period of weeks. "This was serious," Kay writes. "Ferguson asked him to explain how he felt. The manager was concerned. Doherty was a real talent and had to be handled with care. They wanted him to take time out and then return with his enthusiasm renewed."
Jose Mourinho's Manchester United hit list

Show all 9
When Doherty had returned to Manchester, he flourished, yet spurned Ferguson's offer of a five-year deal – the longest and most handsome contract United had ever offered a player before his 17th birthday - because he couldn't be sure he would "want to be doing this in five years," the manager accepted it. They settled on a three-year compromise.
When a Derry Journal journalist pursued Ferguson for quotes about their local boy made good, he dispensed with his usual suspicion of telling reporters about his young players – hoping, it seems almost certain, to instil some self-belief. ("I'm sure he'll make it. He's got years ahead of him.") Ferguson's contribution, by letter, to the book, is a rare act of cooperation with a journalist of the current generation. The letter, of itself, reveals what Ferguson felt for his promise. "Adrian was a complete natural with a football. It came easily to him," Ferguson tells Kay. "He will always be remembered by those at the club as the quiet boy with the most amazing football skill, but who seemed to be happiest with his books, poems and guitar."
Ferguson's subtly influence and gentle nurturing around the edges of the young Irishman's career offers a vital lesson to the man who is about to take up his old managerial seat, because Jose Mourinho has demonstrated neither patience nor understanding with those who are gauche, overwhelmed and not a little fearful when they arrive at a monumental club. Kevin de Bruyne painted a vivid picture almost exactly 12 months ago of how he had looked for the faintest sign from Mourinho of how he could take a forward step when he was struggling at Chelsea. De Bruyne was granted two conversations with the manager when he found himself dropped from the side. Mourinho said of De Bruyne: "If you have a player knocking on your door and crying every day he wants to leave, you have to make a decision. It was like a wall, a block. He was not ready to compete." Mourinho told Chelsea to sell De Bruyne for £18m. Manchester City signed him for £54m just 19 months later and have watched him soar.
Some players are sold because they are not good enough. The manager cannot discuss them all. When a youngster once asked Bob Paisley what the future held, the Liverpool manager replied: "Who do you think I am, Patrick Moore?" Yet the wise manager listens, observes and waits. "Talent was the most important thing in Alec's mind," says Ferguson's former assistant Archie Knox. "The marking card was always: 'Is he going to be a footballer?"
Forever Young - The Story of Adrian Doherty, Football's Lost Genius, by Oliver Kay. Quercus £20
Register for free to continue reading
Registration is a free and easy way to support our truly independent journalism
By registering, you will also enjoy limited access to Premium articles, exclusive newsletters, commenting, and virtual events with our leading journalists
Already have an account? sign in
Join our new commenting forum
Join thought-provoking conversations, follow other Independent readers and see their replies