Manchester United attack frustrates Jose Mourinhi as he wishes more of his players were like Romelu Lukaku
Lukaku can do no wrong in the eyes of his manager despite a run that has now seen him score just once in his last 10 league and cup games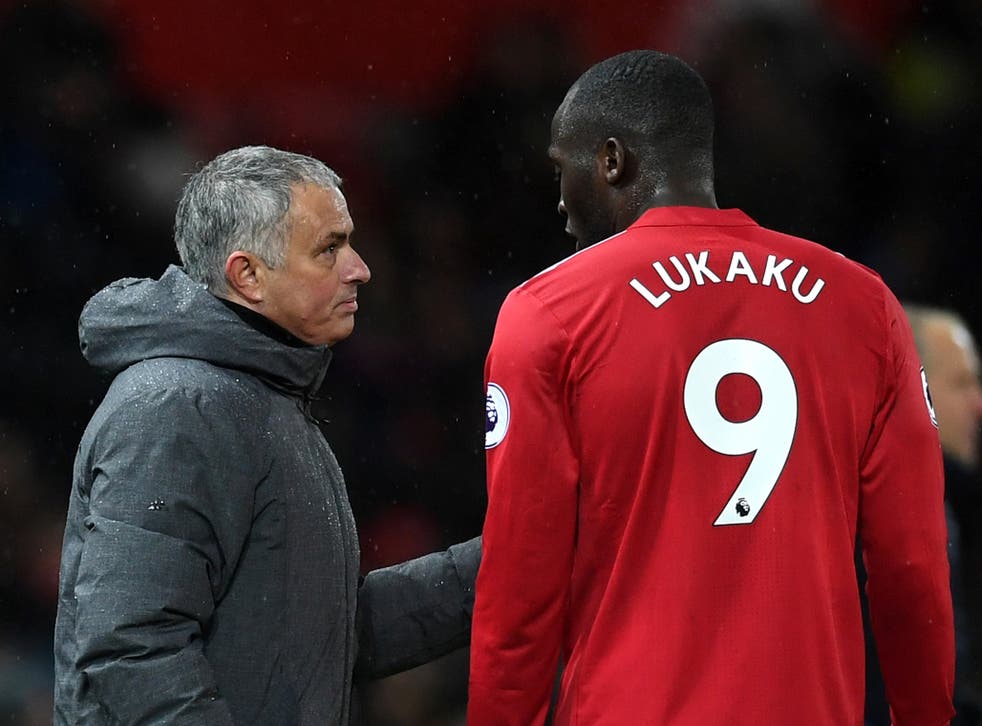 Jose Mourinho's patience may be wearing thin with a number of his attacking players - most notably Henrikh Mkhitaryan in recent weeks - but Romelu Lukaku remains beyond reproach in the eyes of the Manchester United manager.
Mkhitaryan was accused of having "disappeared" in recent games by Mourinho as he explained his recent omission from the United squad.
And while the Armenian was back on the bench for this uninspiring victory, it was the turn of England international Jesse Lingard to miss out from the United 18-man squad.
But he was not alone in attracting Mourinho's disapproval with Juan Mata, Marcus Rashford and Anthony Martial all substituted and mentioned by the manager in his post-match press conference for having turned in sub-par displays.
Lukaku, however, can do no wrong despite a run that has now seen him score just once in his last 10 league and cup games.
As his season has gone, so has United's and an impressive tally of 21 goals from their opening seven league games has been followed by a run of seven in six. Not that any of that matters to Mourinho, where his striker is concerned.
Fantasy Premier League tips: Gameweek 13

Show all 10
Mourinho said: "In the last minute he was fighting and running back like he was in the first minute so I think it is also a mentality question.
"The way Romelu wins the corner for the goal, the way Romelu ends the game making tackles in the left back position, that is the mentality I want.
"And unfortunately, not every player is the same. Players are men, men are different. Men are unique cases.
"Some guys are capable to go into the limits of their efforts and some others guys even with a lot of talent, they don't manage to do that, so Romelu for me fantastic.
"He didn't score. I don't care."
United are mired in a curious phase of their season after such a bright, Lukaku-inspired opening.
They have struggled and stuttered for form and, against newly-prompted Brighton, needed the introduction of Zlatan Ibrahimovic and a heavy deflected goal by Lewis Dunk from an Ashley Young shot.
That goal made it 39 consecutive unbeaten league and cup games for the Reds although, more crucially, they continue to avoid the mistake of drawing too frequently. Seven home league games have brought 21 points - a far cry from last season when 19 league matches at Old Trafford saw 10 draws.
"Last season we could have come away with a draw from this sort of game," said Young.
"Look at Southampton away earlier this season. We didn't play well then and we came away with the three points and we've done the same again today.
"And that is what is vitally important – to keep picking up points especially going into this Christmas period, the busiest period of the season.
"Today we had to defend at times but I think we've come on from last season.
"We maybe would have drawn or even lost this game last season. So for us to get the three points was massively important today."
To Lukaku's credit, he won the corner from which Young scored the winner although replays suggested it was the wrong decision and the ball had actually come off the United striker, not Albion's Solomon March.
Brighton keeper Mat Ryan agreed that his team had been hard done by. "The reaction from the linesman himself, his face, I think he was pretty shocked," he said.
"It looked he sort of gave a sort of home-field decision. He was a little bit nervous, I felt.
"You know, there's 50-50 decisions at the end of the day that perhaps go the home side's way. But in saying that there's 90-plus minutes in the game to effect the result and unfortunately we couldn't put one away ourselves."
Join our new commenting forum
Join thought-provoking conversations, follow other Independent readers and see their replies