'Emotional' Jose Mourinho has finally calmed down at Manchester United, says Sir Alex Ferguson
'I think Jose is finding solutions now. You see him now. He is calm and in control,' the Scot said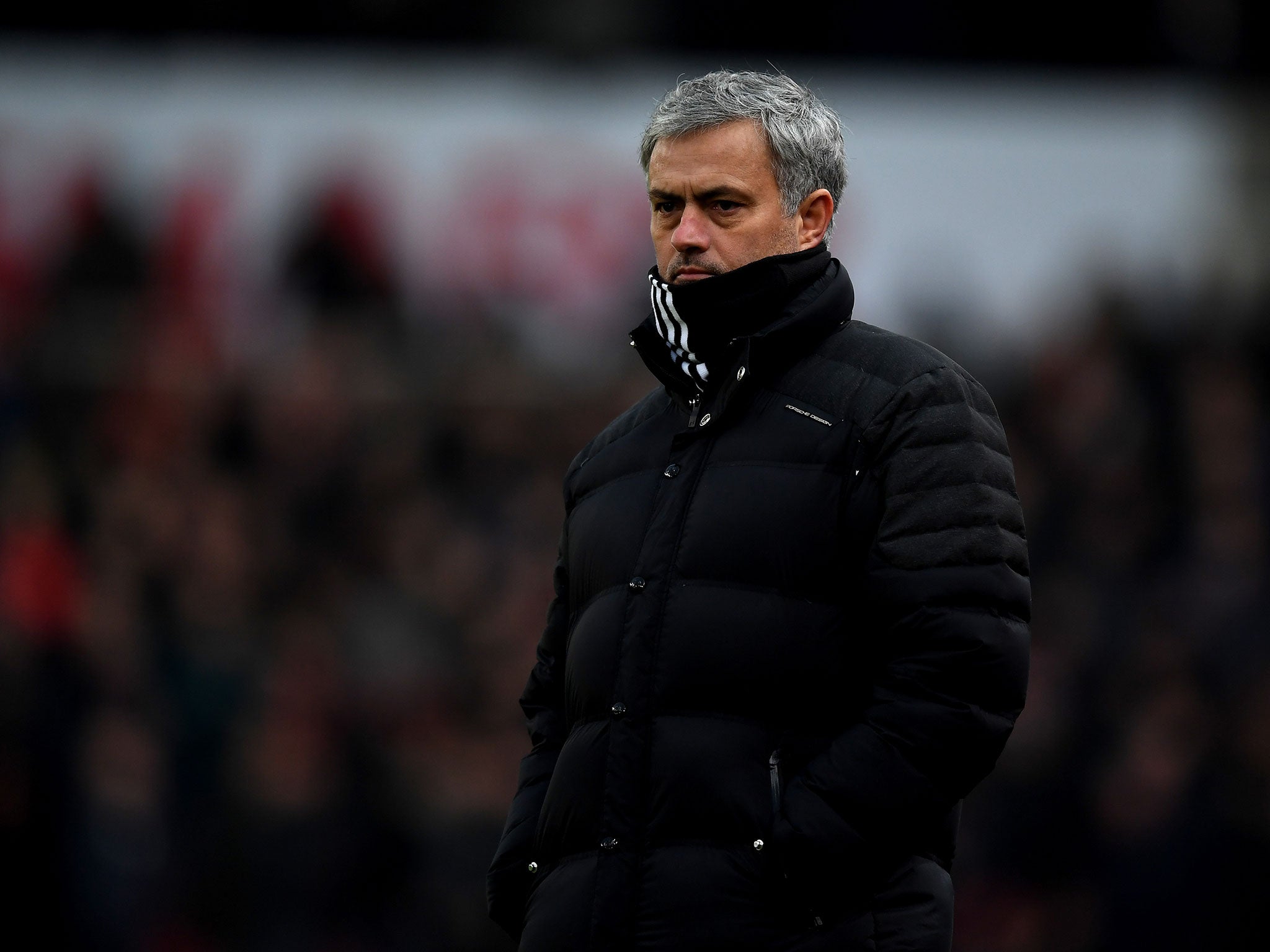 Former Manchester United coach Sir Alex Ferguson believes Jose Mourinho has finally settled into his position at Old Trafford and come to grips with his fiery temperament as a manager.
And despite the 14 point gap that separates sixth-placed United from league leaders Chelsea, Ferguson, 75, added that Mourinho's men are "unlucky" not to be challenging in this season's title race.
The Portuguese's outspoken and explosive ways have seen him fall foul of the law on multiple occasions this season. The 53-year-old was notably sent to the stands against both Burnley and West Ham as his side struggled to overcome supposedly inferior opposition at Old Trafford.
The United coach was subsequently handed a one-match touchline ban and fined £16,000 for his behaviour in his side's 1-1 draw against the Hammers at the end of November.
Prior to that, he was fined £50,000 after putting "an additional layer of pressure" on referee Anthony Taylor before United's Premier League clash with Liverpool in October.
Mourinho's early-season frustration mirrored that of his players who struggled to deliver on the pitch, with new-signings Paul Pogba and Zlatan Ibrahimovic failing to offer any solutions to the side's woes.
But with United now enjoying their best run of form since Ferguson's departure in 2013, the club are finally starting to make progress under a manager who Sir Alex believes is now more composed and in control.
"I think he has done a great job," said the Scot in an interview with BBC Sport.
"You can see he has got to grips with the club.
"I was a little bit different from Jose in the respect that I wanted to build the football club and wanted young players to be part of that.
"Nonetheless, the first team weren't doing great and you have to find solutions to correct that. I think Jose is finding solutions now. There was a period earlier in the season when he wasn't getting the decisions and his emotions boiled over.
"People from these countries, Portugal, Spain, Italy, have got that emotional part of them. It showed very much in terms of how Jose handled that part. You see him now. He is calm and in control."
He added: "That is the obvious observation I am making of the team now. The team is mirroring its manager. It is playing with great energy, determination and will to win, which I think is really important."
And although Chelsea are eight points clear at the top of the Premier League, Ferguson suggests his former club are "unlucky" not to be up there with the Blues.
"The team is playing really well and he has been very unlucky," he added. "He has had six 1-1 draws and in every game he has battered the opposition.
"If they hadn't had all these draws, they would be there challenging Chelsea. That is the unfortunate part but he is going to have to live with that."
United face Hull on Thursday night for the second leg of their EFL Cup semi-final clash with Marco Silva's side. The visitors head into the game unbeaten in 17 matches – a run that stretches back to November 3 and encompasses nine successive wins.
Join our commenting forum
Join thought-provoking conversations, follow other Independent readers and see their replies