Held hostage by circumstance, Juan Mata's career could have been so much more
The story of Mata's career is not one of unfulfilled potential or wasted talent. Instead, it is the story of how a career can be diverted by making the wrong move at the wrong time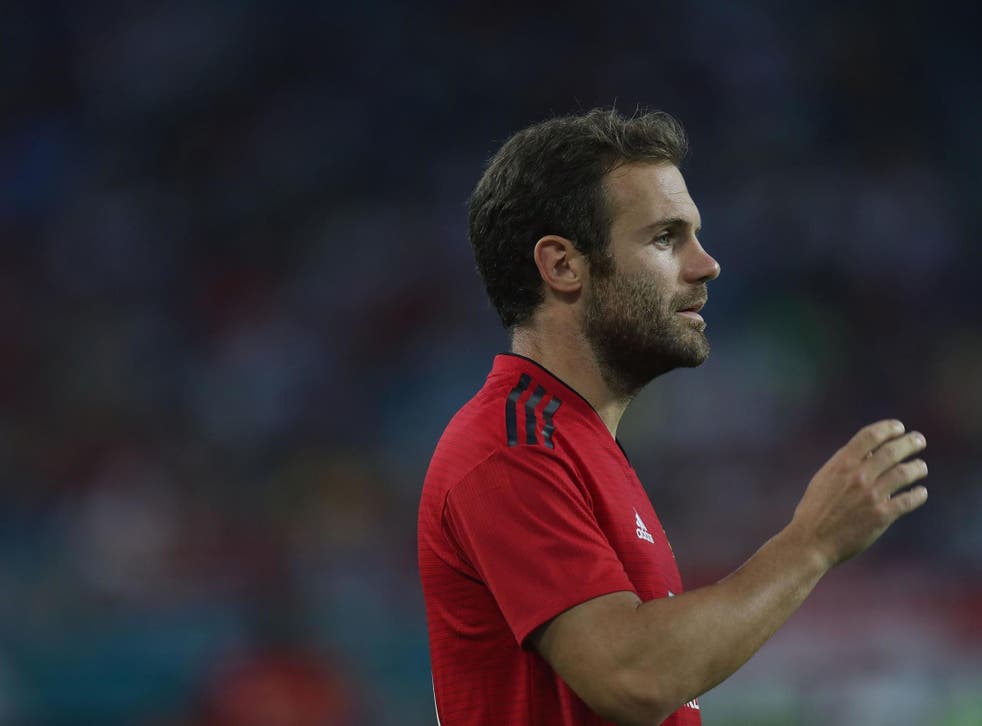 Juan Mata is again in the news for his laudable 'Common Goal' programme, but there is actually a poignancy to that beyond the fact so few modern professionals have followed his lead. It is that, in the week of an England international match against Spain, the playmaker isn't promoting it as one of the star players.
Having recently turned 30, at what should be the peak of his career, Mata instead isn't even involved. This is something that would have been almost impossible to imagine when he was 24.
And yet it's difficult to find too much fault with Mata himself in any of this.
The story of his career is not one of unfulfilled potential or wasted talent since the humble Spaniard has always been someone so hard-working, so dependable.
It is the story of how a career can be diverted by making the wrong move at the wrong time, of being in the wrong place at the wrong time.
It is an example of how razor-thin the margins in the game really are, although not in a way often considered.
Mata had very visibly been pushing himself to the limits of his talents in 2012-13, after all. Having already won the World Cup and European Championship as a Spanish squad member, he had been a key player in Chelsea's surprise 2012 Champions League win, with such conquests seemingly giving him the confidence to go on to another level.
One of the great debates of the 2012-13 Premier League season was who was the greater of the division's Spanish playmakers: David Silva or Juan Mata. As equally impossible as it is to imagine now, there was a strong argument for Mata, because he seemed to have so much more end product. He had the deftness and link-play, but also so many goals.
It was a deftness and link-play, however, that was not suited to his new manager in 2013-14: Jose Mourinho. The Portuguese's system didn't quite have a place for Mata, so he was moved on to Manchester United.
That hardly represented a backward step, and United were at that point bringing in one of the best players in the Premier League, with all of the excitement that entailed. It just happened to be at one of the worst points in the club's modern history, with Mata symbolically becoming the first marquee signing of the post-Ferguson era.
A deeper malaise had set in, that no single player could lift them out of, with that dragging down Mata's status. He tried his best through Louis van Gaal and now Mourinho, and although things have gone better under the Portuguese the second time, they have not got much better at the club.
Mata's career legacy, meanwhile, has receded. That may feel a remarkable thing to say about a player who has won three of the biggest trophies in the game, but the reality is he was expected to claim so much more silverware.
He is far from the only example in this regard. It is something that has naturally run through the game.
It almost happened to one of the greatest in the game. Diego Maradona found himself at Barcelona at precisely the wrong point in their history, meaning he'd barely won a major honour at the age of 25. His otherworldly talent meant he could lift it to other levels, by lifting Argentina to a World Cup and Napoli - another club that admittedly represented a risk to join - to unprecedented heights, but so many others didn't have such capabilities.
There are so many others that were unable to make the best of their talents, and only really because they made the wrong choice, from Rodney Marsh to Nigel Clough and you could even argue Robin van Persie.
It is something worth considering with the game in general. We expect players to push themselves to the very limit of their talents, to make the absolute best of what they have to strive for every medal possible and yet they are sometimes helplessly hostage to circumstance.
Support free-thinking journalism and attend Independent events
Mata at least has some of the biggest medals, and is enhancing his legacy in a much more meaningful socially responsible way, but he could have had so much more.
Join our new commenting forum
Join thought-provoking conversations, follow other Independent readers and see their replies