Leicester vs Manchester United: Louis van Gaal admits unhappy fans' boos are a worry
United can go top of the Premier League by beating Leicester City at the King Power Stadium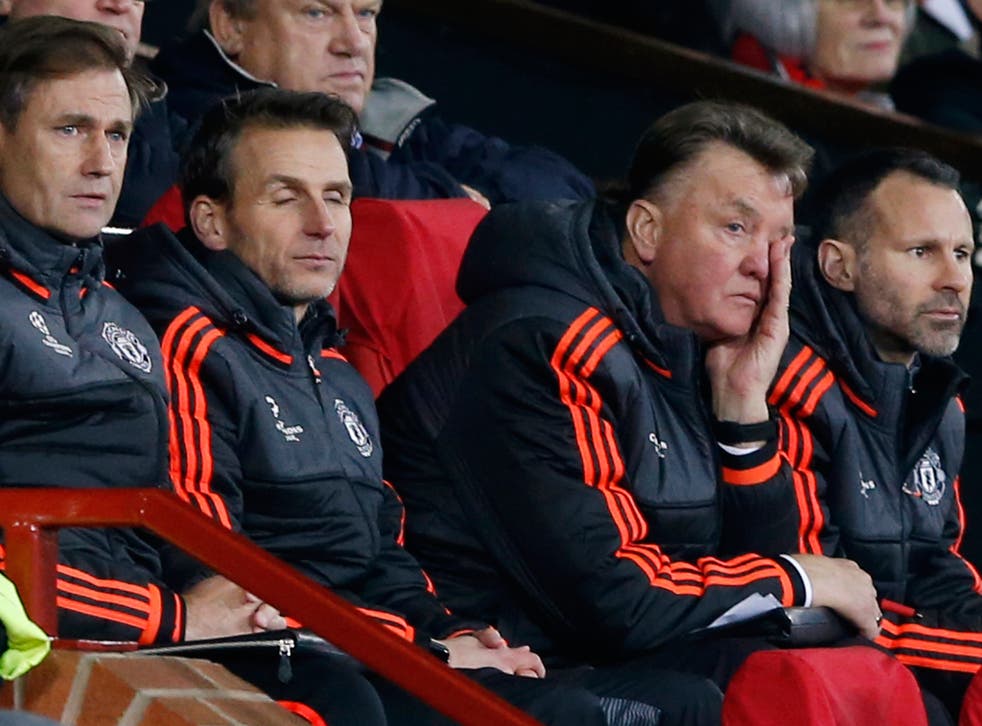 Louis van Gaal, the Manchester United manager, has revealed that supporters' negative reaction to his team's style of play is worrying him, but he has come out fighting against Roy Keane's criticism, which he would not "honour" with a response.
Though United can go top of the Premier League by beating Leicester City at the King Power Stadium on Saturday evening, Van Gaal finds fans deeply sceptical about the anaemic football which has delivered six goals in the last eight games. To the question of whether the boos at the end of Wednesday's goalless home draw with PSV Eindhoven were a worry, he said: "Of course, because the fans have to be happy, you are playing for the fans so you cannot deny that."
Yet he was peremptory in his response to Keane's claims in midweek that Wayne Rooney was "awful", insisting: "I don't want to give the honour to answer this question because it is too much honour to the one who says these things."
Van Gaal anticipated United being capable of attracting more proven world-class attacking players than they have, with the disinclination of Thomas Müller and Arjen Robben to move to Manchester a disappointment to him in his 18 months in charge.
On the issue of his existing strikers' problems in front of goal, Van Gaal said that he could do little to help the players to finish off the opportunities that came their way. "As a manager you cannot train that," he said. "You can put them in a situation and we are doing that. We are training them in the third and fourth phase. We are doing that.
"It is also the communication between the players. As a trainer-coach you cannot give patterns for that. You let players be creative with their own identity. You cannot help too much."
Van Gaal said of Rooney: "As a manager you are never happy with a player's form or shape. You cannot always be top of the bill. As a manager you always have something that you want to be better as a team but also as an individual player.
"You may think and criticise a player, a team or a manager but you have to do with arguments and not [with open criticism of him] as a person and that is why I cannot answer the question. There is always something to improve a quality of a player and a team. Wayne is making a contribution to the team so I am satisfied with him."
The United manager said that the only player who had scored as consistently for him as Jamie Vardy is currently doing for Leicester manager Claudio Ranieri was Dennis Bergkamp at Ajax.
"[Vardy] was already last season a very nasty player for us," said Van Gaal, recalling United's 5-3 defeat at Leicester last season. "He scored, won a penalty, and now he is scoring 10 games in a row. I only know Dennis Bergkamp who did the same with Ajax. It's not so easy to do that."
Register for free to continue reading
Registration is a free and easy way to support our truly independent journalism
By registering, you will also enjoy limited access to Premium articles, exclusive newsletters, commenting, and virtual events with our leading journalists
Already have an account? sign in
Register for free to continue reading
Registration is a free and easy way to support our truly independent journalism
By registering, you will also enjoy limited access to Premium articles, exclusive newsletters, commenting, and virtual events with our leading journalists
Already have an account? sign in
Join our new commenting forum
Join thought-provoking conversations, follow other Independent readers and see their replies