Manchester United's Marcus Rashford and Jesse Lingard reach out to boy bullied in viral video
West Yorkshire Police have made two arrests in connection to the incident
Thursday 04 June 2020 12:51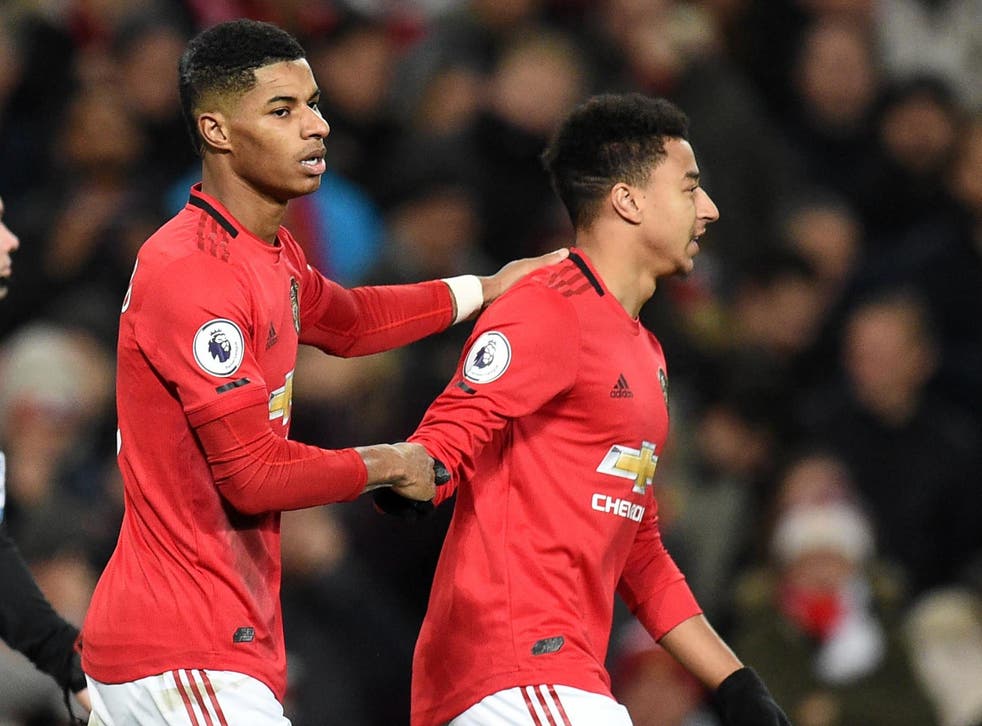 Manchester United players Marcus Rashford and Jesse Lingard have reached out in support of an autistic boy seen being bullied by two teenagers in a viral video.
In the disturbing clip, one boy slaps the victim and forces him to kiss his and his female friend's shoes, while others can be heard laughing off-camera. The victim is also subjected to racial abuse.
West Yorkshire Police have made two arrests in connection to the incident.
One of the bullies is understood to be a hairdresser in Huddersfield. On Wednesday, Westgate Barbers tweeted: "The employee has been sacked with immediate effect."
In response to the video, Rashford tweeted: "This is Kieran, a lovely young boy with autism. The other 2 in the video, I have no words to describe. The video speaks for itself. Kieran, I got you my guy, always. I appreciate the love and support you send me constantly. Keep that head of yours high. Love, your friend, MR."
Lingard sent a direct message telling him: "Don't let anybody affect you. Dream big."
Chief Superintendent Julie Sykes of Kirklees Police said: "We were made aware last night of a serious incident at Holmfirth Cricket Club following the posting of a video on social media, and have been conducting urgent inquiries regarding what has taken place.
"A male aged 17 has been arrested on suspicion of racially aggravated common assault and a female aged 16 has been arrested on suspicion of a racially aggravated public order offence. They are both currently in police custody.
"We are supporting the victim and his family and working closely with local partner agencies as we conduct a full investigation into what has taken place."
Rashford recently received a Special Recognition Award from the High Sheriff of Greater Manchester "for outstanding activity and contribution to the community", recognising his "altruistic acts of thoughtfulness and kindness during the Covid-19 pandemic".
Register for free to continue reading
Registration is a free and easy way to support our truly independent journalism
By registering, you will also enjoy limited access to Premium articles, exclusive newsletters, commenting, and virtual events with our leading journalists
Already have an account? sign in
Register for free to continue reading
Registration is a free and easy way to support our truly independent journalism
By registering, you will also enjoy limited access to Premium articles, exclusive newsletters, commenting, and virtual events with our leading journalists
Already have an account? sign in