Manchester United news: Gary Neville pinpoints when Cristiano Ronaldo became a world class player
Ronaldo provoked controversy at the tournament with his infamous 'wink' after Rooney's dismissal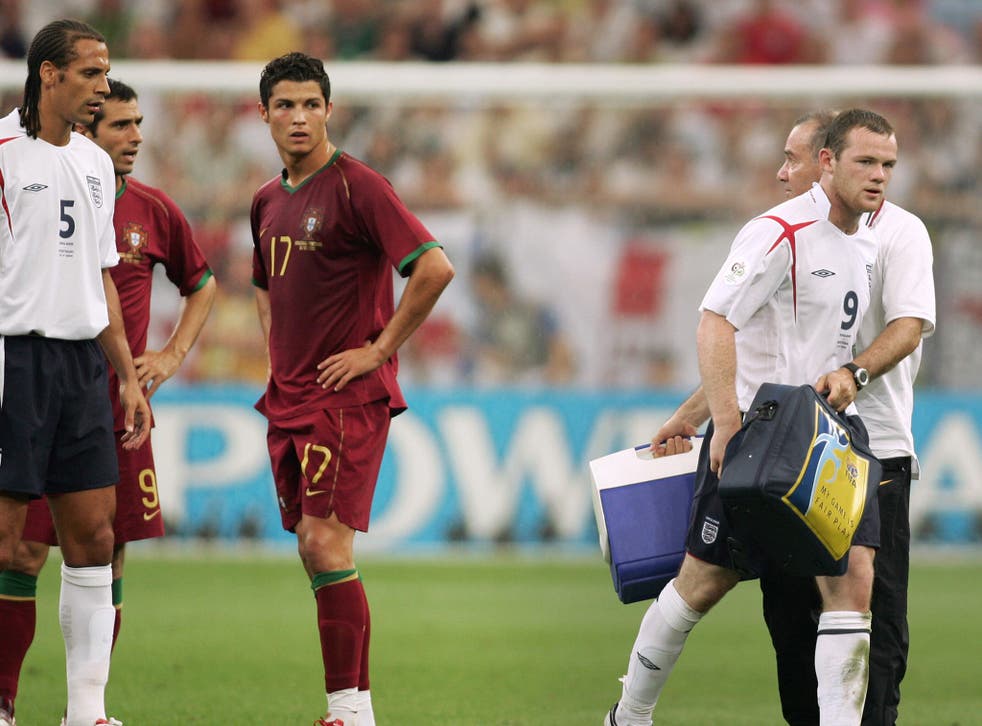 Gary Neville believes Cristiano Ronaldo only began to mature into a world class footballer after causing controversy at the 2006 World Cup.
The former full-back played with Ronaldo at Manchester United for six years, during which time his team-mate became one of world football's elite players.
Neville, however, believes that Ronaldo started to fulfil his potential following his infamous 'wink' after Wayne Rooney's sending off in England's quarter-final defeat to Portugal that year.
"Cristiano was very raw when he first came to the club," Neville told Sky Sports. "He had a lot of growing up to do and like all young players he needed time to develop.
"It took a few years for his body to fill out and he needed time to get his decision-making right but you would expect that from a young player.
"And over two-and-a-half years he became a devastating player, improving himself both physically and mentally.
"For me, it felt like he matured and became a man after the 2006 World Cup," he added. "After that tournament he became a completely different player."
World's highest paid footballers

Show all 10
Rooney was shown a red card for stamping on Ricardo Carvalho during the quarter-final in Gelsenkirchen.
Ronaldo was among a group of Portugal players who surrounded Horacio Elizondo, the match referee, and demanded for the England striker to be dismissed.
As Rooney left the field, television cameras caught Ronaldo winking in the direction of a fellow Portugal player and the images incensed many England supporters watching on at home.
Ronaldo was received with hostility at grounds across the country upon his return to English football, but Neville, who also played in the 2006 quarter-final, believes this experience coincided with his team-mate taking his game up a level.
"Suddenly he knew when to pass, where to pass and he knew when and where to run. It all seemed to come together at once.
"That was the time he was getting criticised the most by fans in this country after his famous wink at Wayne Rooney, but I would never criticise him for that.
"I always felt all was fair in love and war when it comes to the football pitch. As long as it was legal and you were acting within the rules of the game, then a player should try to gain all competitive advantages possible to try and win."
Ronaldo's 2006/07 season proved to be his best at Old Trafford up to that point, with the young forward scoring 23 goals and picking up his first Premier League medal under Sir Alex Ferguson's management.
Join our new commenting forum
Join thought-provoking conversations, follow other Independent readers and see their replies