Paul Pogba: Manchester United face maximum £11,000 fine if wrongdoing found in transfer 'investigation'
At this stage, it is Fifa's Transfer Matching System that has requested information about the Pogba deal rather than any disciplinary or ethics committee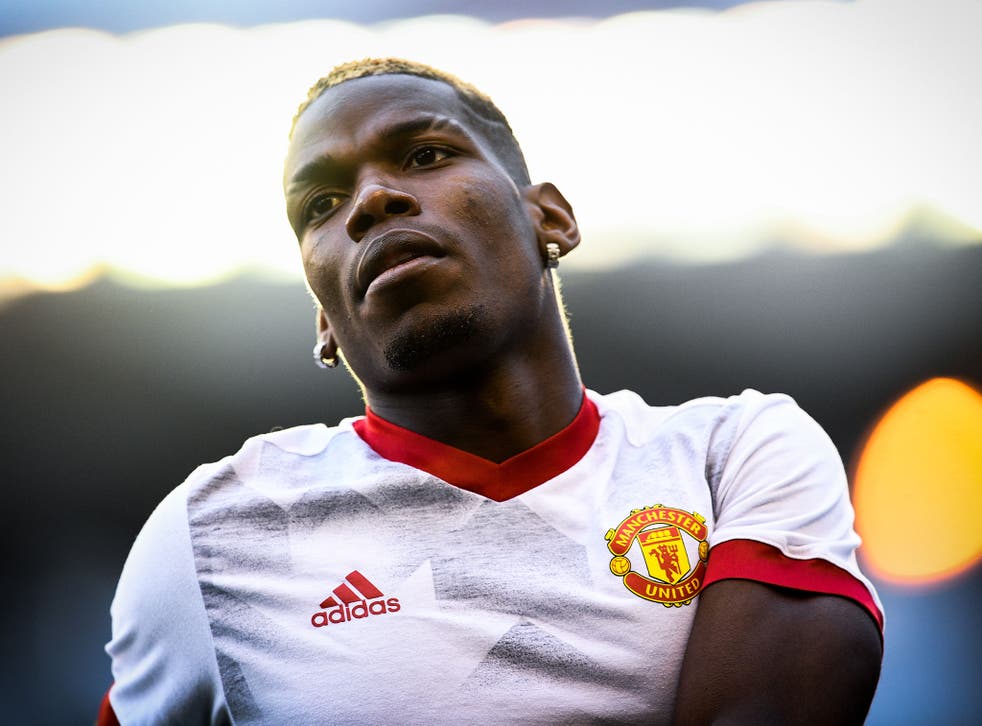 The latest 'big' story in the late season, pre-summer transfer window news cycle involves Fifa allegedly investigating the agents' fees received by Mino Raiola for his involvement in the transfer of Paul Pogba from Juventus to Manchester United.
However, at this stage at least, it appears there's a lot of smoke, but very little fire.
Most notably, unless this current information request (a more accurate term for what's happening than an "investigation") results in the unlikely uncovering of evidence of significant regulatory violations, the maximum sanction Manchester United and/or Juventus could face is a fine of 14,000 Swiss Francs, which amounts to less than £11,000.
Firstly, it needs to be clarified that at this stage, it is Fifa's Transfer Matching System (TMS) that has requested information about the Pogba deal rather than any disciplinary or ethics committee.
Manchester United summer transfer targets

Show all 8
Broadly, Fifa TMS is an online platform on which the buying and selling clubs are required to upload key information and documents before Fifa will process any international transfer. The online system defaults as a database that simultaneously helps increase transparency while reducing the potential for football transfers to be used for illicit activities such as money laundering.
Fifa TMS is authorised to issue disciplinary sanctions to clubs which violate their reporting obligations. Currently, there are 14 different categories of infringements including, for example, the failure to upload a mandatory document or entering inaccurate or incomplete information.
If it turns out that Manchester United and/or Juventus had violated their reporting obligations to Fifa TMS - for example, if they misstated the amount of agents fees paid to Raiola - in the Pogba deal, the maximum sanction that Fifa TMS can impose on each club is a nominal fine (CHF 14,000). Moreover, this would not impact Pogba or Raiola in any way.
It is important to note that as of 1 April 2015, Fifa deregulated agency activity and the former agent licensing system was replaced by the Fifa Regulations on Working with Intermediaries. This has effectively shifted the responsibility of regulating agency/intermediary activity from Fifa to the individual national associations. Accordingly, if the Pogba deal involved any activity in violation of relevant intermediaries regulations – which there is no evidence of at this stage – that would be a matter for the national associations in England (the Football Association) and Italy (FIGC) to investigate, not Fifa.

Moreover, there has not been any evidence of any tax fraud or evasion. Even if such evidence is ultimately uncovered, that would not be within the remit of Fifa to investigate either. Rather, that would be a matter for the relevant tax authorities in England, Italy and/or whichever other territory may be involved. This is essentially what occurred in Spain recently with Neymar's transfer to Barcelona.
The only scenario in which this could turn into a significant regulatory issue with Fifa for Manchester United or Juventus, is if the information request uncovers the existence of egregious and substantive breaches of Fifa regulations by either club. As a hypothetical example if there were instances of third-party influence ("TPI") or third-party ownership ("TPO"), this would lead to a more substantial inquiry by Fifa TMS and proceedings in front of Fifa's Disciplinary Committee, with the potential for significant disciplinary sanctions. This has happened before, notably in 2013, when a Fifa TMS inquiry eventually led to a two-window transfer ban for Barcelona, as it uncovered numerous violations by the club of Fifa's rules on the protection of minors.
However, once again, there has been no evidence to date of TPO or TPI being involved in the Pogba deal. Moreover, it would appear rather unlikely that two of the biggest football clubs in the world and one of its highest-profile and successful agents, would be colluding to act in violation of Fifa's TPO/TPI prohibition, especially on a world record transfer that all parties would have known would undoubtedly lead to much scrutiny.
The agents' fees allegedly paid to Mino Raiola on the Pogba deal are significant and will undoubtedly lead to the rehashing of discussions on the role of agents in football. However, in the absence of concrete evidence of any improper behaviour, the substantial sums involved are not indicative of anything illegal.
Rather, they are simply a reflection of modern football's financial landscape. It remains to be seen whether the Pogba deal is investigated by the FA/FIGC and/or the relevant tax authorities, but the current Fifa TMS information request, in and of itself, is unlikely to lead to any significant sanctions on Manchester United, Juventus, Mino Raiola, or Paul Pogba.
Tiran Gunawardena is a lawyer at leading sports law firm Mills & Reeve.
Join our new commenting forum
Join thought-provoking conversations, follow other Independent readers and see their replies