Manchester United news: Peter Schmeichel tells Jose Mourinho to play Michael Carrick 'whenever fit'
Carrick started his first Premier League game of the season on Sunday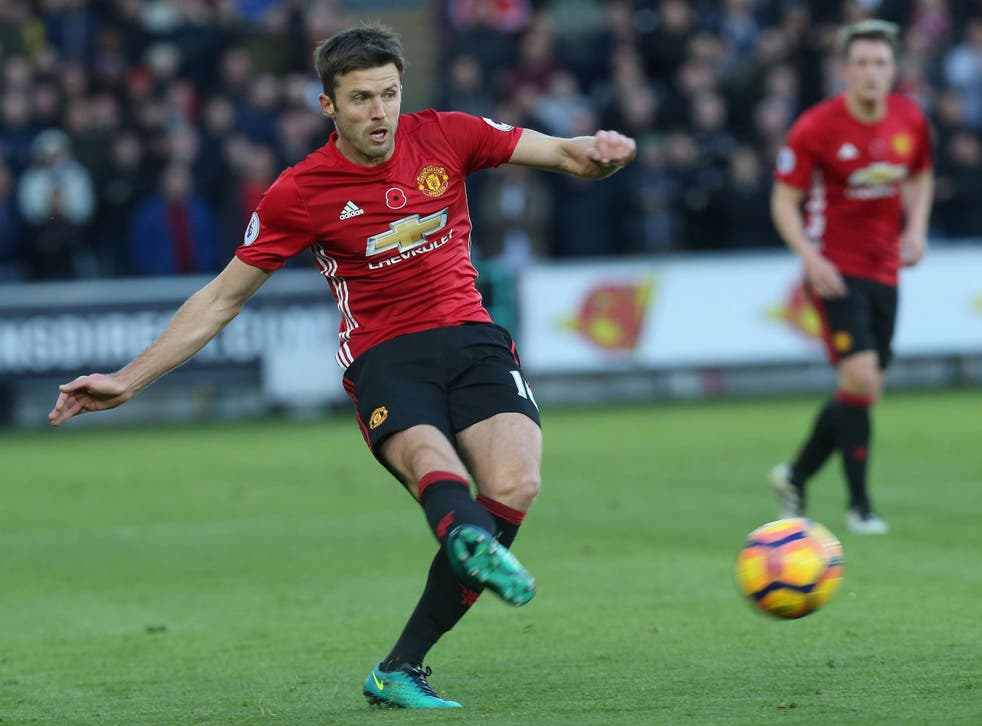 Manchester United legend Peter Schmeichel has demanded Michael Carrick play more often after the midfielder put in a fine display on his return to the side against Swansea on Sunday.
The game at the Liberty Stadium was only Carrick's second Premier League appearance of the season, and only the first from the start.
He has also started four other games this season, although they have come in the EFL Cup, the Europa League and the Community Shield.
The 35-year-old started against the Swans in place of Ander Herrera, who was suspended following his red card against Burnley, and was paired in central midfield with Marouane Fellaini.
Carrick signed a new contract at Jose Mourinho's request despite interest from Newcastle, and was named United's vice-captain, but this could be his final season at Old Trafford, with his deal expiring at the end of the season.
But former goalkeeper Schmeichel, who won five Premier League titles with the club, is adamant Mourinho should be picking Carrick whenever he is fit for the way he dictates tempo and allows the likes of Paul Pogba more space to operate.
He tweeted: "We look a different, more confident side with Carrick in midfield.
"Carrick is running the show, Mourinho must play him whenever he is fit. Gives players like Zlatan [Ibrahimoivc], Pogba and [Wayne] Rooney more space and better options."
Schmeichel also spoke highly of Bastian Schweinsteiger, who is tipped to leave in January, after Mourinho brought the World Cup winner back into the United first-team for training, having previously exiled him to the under-23s.
"He's a top player and I'd like to see him involved again," he said. "But he's not a better player than Carrick."
With the former Tottenham and West Ham midfielder expected to leave Old Trafford at the end of the season, Schmeichel insisted United need to replace Carrick.
When one fan suggested Toni Kroos, the 52-year-old replied: "Agree, but we had our chance with him."
Kroos was available in 2014 when he left Bayern Munich, but Louis van Gaal pulled the plug on the transfer when he replaced David Moyes, who had organised the move.
Join our new commenting forum
Join thought-provoking conversations, follow other Independent readers and see their replies