Man United's top ten all time goal scorers
Ole Gunnar Solskjaer and Manchester United come out fighting at end of a difficult week
United ended another bad few days with an emphatic victory to progress in the FA Cup
About half an hour after Manchester United's emphatic FA Cup fourth round win, Ole Gunnar Solskjaer could not help but poke a little fun at Tranmere's Manchester City-supporting goalkeeper. Scott Davies admitted to "a big hatred for United" in an interview with The Telegraph last week, adding that he hoped to play his part in "another bad day" for Solskjaer's side and that he would even be wearing City underwear. Then he went and conceded six.
You might say Davies had already suffered enough by the time he and Solskjaer bumped into each other outside the Prenton Park dressing rooms after the final whistle, but the Manchester United manager had noticed his pre-match comments and would not let him escape scot-free. "Thanks for firing up the fans and the players," Solskjaer jibed. Davies did not respond.
This spikiness from Solskjaer should not come as a surprise. You would not be able to succeed - or even survive - under Sir Alex Ferguson without a competitive edge and Solskjaer was no different in that regard. Rio Ferdinand often tells the story of how he miscontrolled a ball in his first training session after his arrival from Leeds in 2002. Solskjaer was straight onto him, asking: "How much? £30m? What?"
"I would have expected that from Keano or Butty, but not him," Ferdinand recalled, admitting he took his new teammate for a gentler, meeker soul. It is an easy mistake to make. Solskjaer has a reputation for being cheery, even-tempered and mild-mannered. His public demeanour as manager has rarely contradicted that image. But, as Sunday's flashpoint with Davies showed, he is not above a little needle every now and again. He will, if required, come out fighting.
And that is precisely what he and his players did on Sunday. The standard of opposition cannot be ignored - Tranmere are third-bottom of the third tier - nor the fact that Micky Mellon's side played extra time to reach this round only three days earlier. But we also cannot ignore the depths which United have plumbed of late. After defeat at Anfield and the debacle against Burnley, anything was possible. This felt likely to be the major upset of the fourth round weekend, especially given the poor quality of the Prenton Park pitch.
Ratings: Tranmere vs Manchester United

Show all 14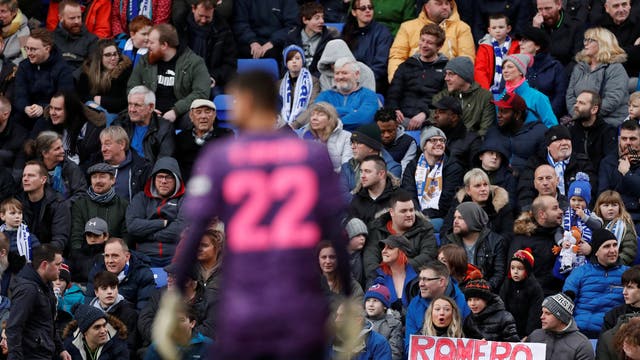 Instead, United settled the contest within the first 16 minutes through the unlikely sources of Harry Maguire and Diogo Dalot - who scored their first United goals - and Jesse Lingard - finding the net in a domestic game for the first time in more than a year. Phil Jones' first goal since the David Moyes' era left him grinning rather gurning, while Anthony Martial and Mason Greenwood's decent scoring records for the season were boosted further.
In the end, United neatly side-stepped the proverbial banana skin. And Solskjaer must have been inspired. His handling of the anti-Glazer chanting has been awkward, but he offered a more diplomatic response on Sunday. "We're just going to try and get the results right and keep working, move the club forward," he said. "Supporters are always happier when you're winning games and when you're successful, so we'll just keep on working to get results."
Will that consistency come? Probably not. It would be foolish to tout this win as a potential turning point. Just look at how all this season's other 'turning points' have played out. In just two days' time, Solskjaer has to go to the Etihad and overcome a 3-1 deficit in a Manchester derby. Defeat is likely and if United are embarrassed as badly as they were in the first leg, beating Tranmere will be quickly forgotten. Davies will surely be watching the derby with an interest. He will probably have the last laugh.
But still, at the end of a difficult week, at a moment when their campaign could have come off the rails, on a pitch that did them no favours, Solskjaer and his players fought back. Rather than lurching into the next stage of a developing crisis, United won in style. Despite all the pressure and scrutiny around Solskjaer, it suggested that there is fight left in him yet. That is something to take into Wednesday, at least.
Join our new commenting forum
Join thought-provoking conversations, follow other Independent readers and see their replies