Manchester United news: Zlatan Ibrahimovic boasts he's scored 25,000 goals after Premier League landmark
Ibrahimovic scored twice against Swansea after failing to register in his previous six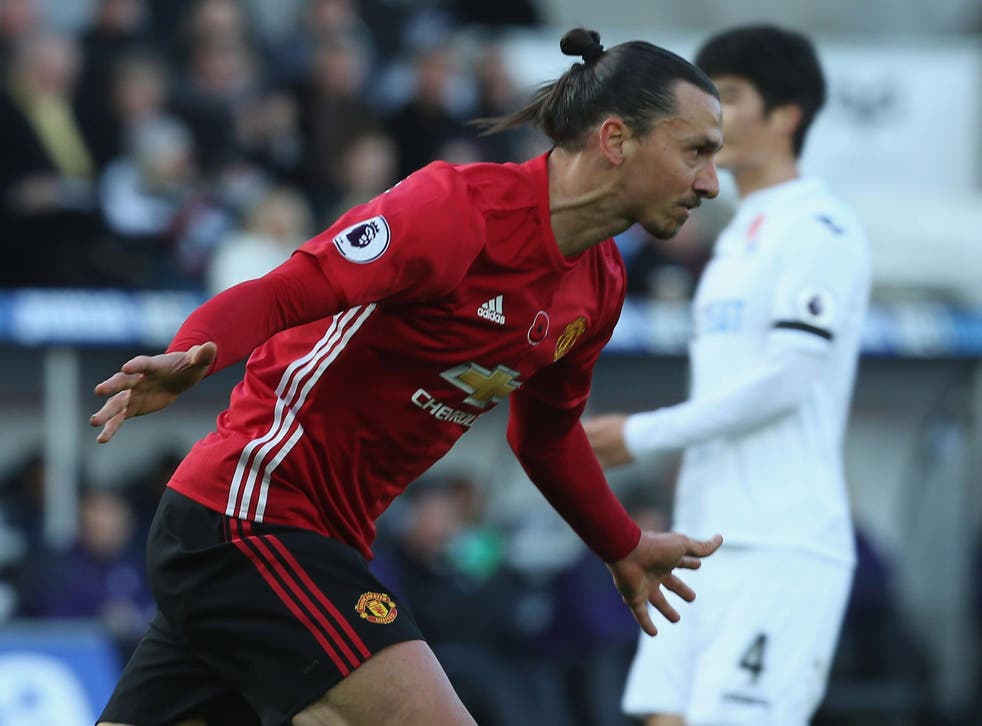 Zlatan Ibrahimovic wrote himself into the Premier League history books by scoring the 25,000th goal since the competition's inception in 1992.
The Manchester United striker ended his goal drought away to Swansea on Sunday, scoring twice in United 3-1 win over the Welsh side.
The goals were his first in seven games and only his third in his last 11 for United in all competitions, after starting his Old Trafford career by finding the back of the net five times in as many games.
When asked after the match if he was aware of his landmark goal, the 35-year-old responded: "Ah, no I wasn't. I thought it was only me who had scored 25,000…"
Ibrahimovic also insisted he was unconcerned by his lack of potency in front of goal recently, despite missing 11 efforts on goal during the 0-0 draw against Burnley at Old Trafford last weekend.
"No," said Ibrahimovic when asked if he was ever worried by his goal drought. "As long as you create the chances, which I have been doing.
"The most important thing is the win, and the goals will come, as long as you create them, you're there and you keep focus, the goals will come, I'm not worried about that."
The first Premier League goal was actually scored against Manchester United, when Brian Deane found the net in 1992 for Sheffield United.
Eric Cantona scored the 100th later that season, but for former club Leeds, rather than the Red Devils.
Blackburn's Mike Newell scored the 1,000th in 1993, while Andy Townsend and Chris Sutton shared the 4,999th and 5,000th after it was deemed that their goals went in at exactly the same time.
Les Ferdinand, Moritz Voltz and Marc Albrighton scored the 10,000th, 15,000th and 20,000th goals respectively.
Join our new commenting forum
Join thought-provoking conversations, follow other Independent readers and see their replies