Manchester United transfer news: Glazer family were convinced Wayne Rooney would move to rivals Manchester City
New behind-the-scenes book on Glazer family's time at Old Trafford reveals club's concerns over striker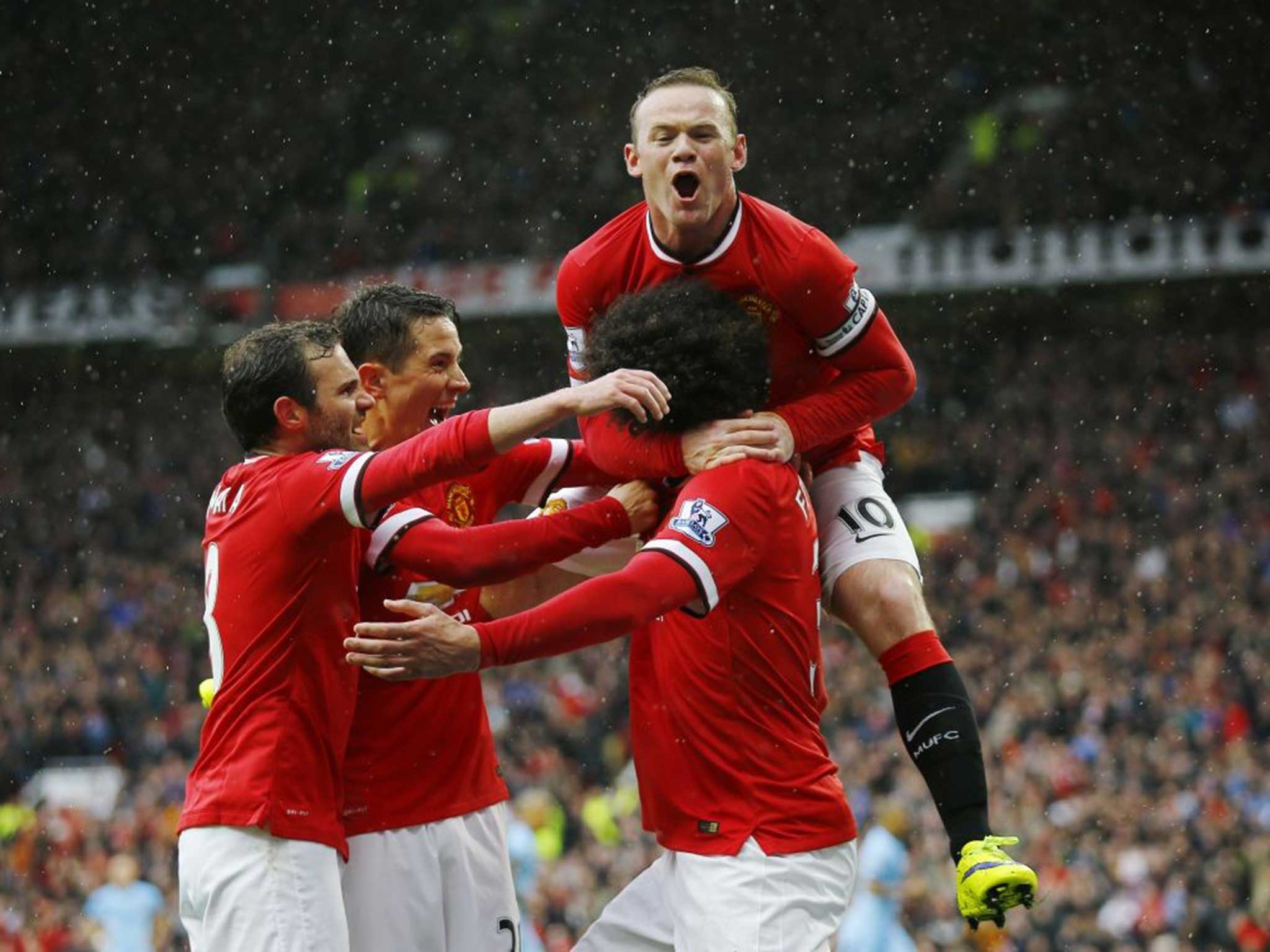 Manchester United's owners were convinced the club would lose Wayne Rooney to Manchester City at the height of the uncertainty which led them to give him a £200,000-a-week contract.
The fears of the club's hierarchy are revealed in the first detailed behind-the-scenes insight into the Glazer family's 10-year reign at Old Trafford, written by their former spokesman Tehsin Nayani. He describes "a growing resignation among the club's hierarchy" that Rooney would be "on his way out to join Abu Dhabi-owned Manchester City", in October 2010.
Though Rooney subsequently said on the club's in-house TV station that he would never have signed for City, it has never been made clear what kind of situation the Glazers faced at the height of the controversy. In his own autobiography, the former manager Sir Alex Ferguson made no allusion to any direct threat posed by the neighbours, describing simply how Rooney appeared in his office with a "hugely sheepish" look on his face. "I felt he'd been programmed in what he was trying to say," Ferguson said. "The basis of his complaint was that we were not sufficiently ambitious."
Rooney publicly questioned United's ambitions two hours before a Champions League match against Bursaspor. Two days later, after what Nayani describes as "a most unedifying public relations battle between Rooney and United," the club confirmed it had entered into intensive talks with the player's representatives as "a rapprochement was possible".
The book lays bare Nayani's contempt for Rooney, whom he accuses of making a "crudely disguised dig" at the Glazers by making his claim that United were no longer able to "attract the top players in the world". He describes his desire to make his feelings about Rooney's conduct clear, rather than the agreed strategy, which was: "Say absolutely nothing." Ferguson described how Rooney was "made one of the highest paid players in the country" after a conference call with the Glazers, at which "the future ambitions of the club were discussed".
Nayani's book – The Glazer Gatekeeper – provides a revealing insight into the Glazers' equanimity in the face of huge opposition to their ownership by United supporters, which culminated in the green and gold campaign. He describes how co-chairman Joel Glazer refused to believe that elements of the club's fanbase "hated" them – even rejecting the notion on the feverish night when David Beckham appeared to support the green and gold campaign.
After Beckham took a scarf offered him after he left the field on his return with Milan, who lost 4-0 at Old Trafford in March 2010, Nayan called Glazer, who had watched the potentially symbolic gesture live on television in the United States. "From where I'm sitting there are many millions of fans who are just happy the team are through to the next round [of the Champions League]," Glazer said. "They're supporters of United too. I get that some fans don't like us, but to hate us, it's such a strong word. To hate us when the club has been so successful, it's extraordinary."
When Nayani pointed out that Beckham was "a good catch" for the protesters, Glazer replied: "I get that, but we don't know Beckham's motives for putting on the scarf. Also, I'm not sure the publicity is necessarily bad."
"But Beckham's gesture is likely to be construed as a negative," Nayani said. "Sure, but let's strip this back. What I mean to say is that football is a passionate business. Won't it blow over? It's always blown over in the past."
Join our commenting forum
Join thought-provoking conversations, follow other Independent readers and see their replies