Manchester United's search for a sporting director will be rigorous but it's precisely what the club has needed in the post-Ferguson era
United adding a layer of management will prove a turning point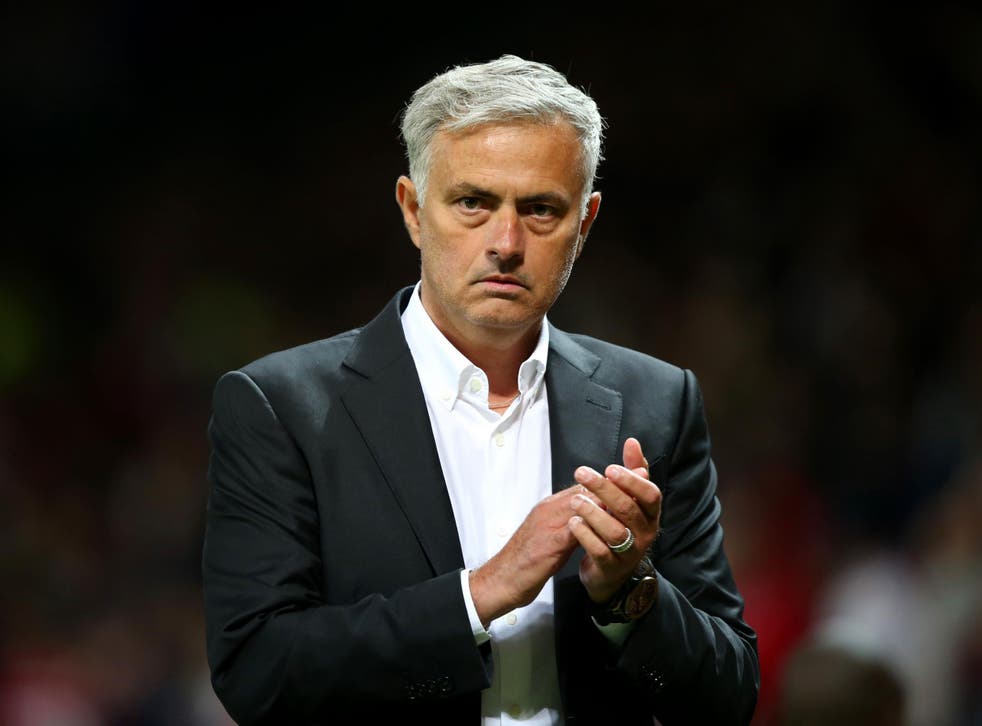 In the three managerial appointments since Sir Alex Ferguson retired - not to mention so many transfers - Manchester United have often quickly settled on names and not budged, but that is going to be very different for the role above all.
The club do have their most desired options for director of football - especially Roma's Monchi and Juventus' Fabio Paratici - but they are not going to just chase the highest-profile targets in a blinkered fashion. This is instead going to be a highly rigorous pursuit, because there is now an awareness this going to be a job requiring a lot of rigour, and may become the most important at Old Trafford.
It is, after all, half of Ferguson's old job.
This is one other primary reason the club has under-performed since the great Scot retired, and why the need for a director of football is now so obvious.
There are so many examples, so many reasons.
No one was specifically doing so many of the elements he was responsible for.
Manchester United 2018/19 Premier League profile
Most pointedly, with such a gap - especially in terms of people with football knowledge - between executive vice-chairman Ed Woodward and the manager, it has lead to too many diverging priorities at the club; no unified vision.
It also led to the major bind this summer. Jose Mourinho wanted the 26-to-29-year-old signings he generally prefers for his ideal team, whereas Woodward couldn't see the logic in spending the sums required for players of such an age with no resale and reduced commercial upside.
The extra complication is that there is logic to both views. While Mourinho is in the job, why not back him? Woodward, however, must fairly look beyond the short term. The club have to take bigger decisions.
It has created even more tension within United this summer - and this is what a director of football have to deal with, and prevent in future.
The question is how big the remit of any appointment will be, but the suggestions are that it will be wide, potentially making it one of the biggest jobs in football in a few senses.
Many high-profile figures will want this role, but it will involve a lot of work.
It will, after so much fanciful talk for so long, involve the tangible setting of a "United way". A director of football and his staff - since it seems a support body may also be hired - will have to decide upon a general club approach, with every decision from signings to the head coach having to fit into this.
The reality is it is long overdue, and might finally see United maximise their immense resources.
That is something they just haven't done since Ferguson went, for various reasons, but most of all because of the lack of direction.
They were really an institution out of step, a modern super club in status and resources, but not really in outlook.
That looks set to change.
And it looks like the club are going to apply the depth it warrants. All talk around the hierarchy is that it will be an extensive process, involving a lot of interviews, and with a lot of expertise canvassed.
Monchi and Paratici will be the names they most want but - somewhat symbolically and pointedly - they will not be overly distracted by too-difficult deals, and want to make an intelligent appointment.
It is understood that figures like Marcelo Lippi have been spoken to for opinions, and it says much that they have already sounded out someone like Domenico Teti, a Novara employee greatly respected in Italy but not too well known outside, who has shown his aptitude by getting Mauro Icardi into Sampdoria for next to nothing.
Someone of that status would still be expected to come in in a support role. As one source close to the process told The Independent, "the impression is they are considering a team to support a sporting director, too". Some of those sounded out have already been asked to submit lists of players they have bought and moved onto a higher level.
This is what United are trying to do, too, and not just in terms of the market. It's in terms of their whole outlook.
Join our new commenting forum
Join thought-provoking conversations, follow other Independent readers and see their replies