Manchester United supporters are from London is a myth, Twitter research suggests
Social media giant releases data revealing the highest supported clubs across the UK and abroad, with Liverpool faring particularly well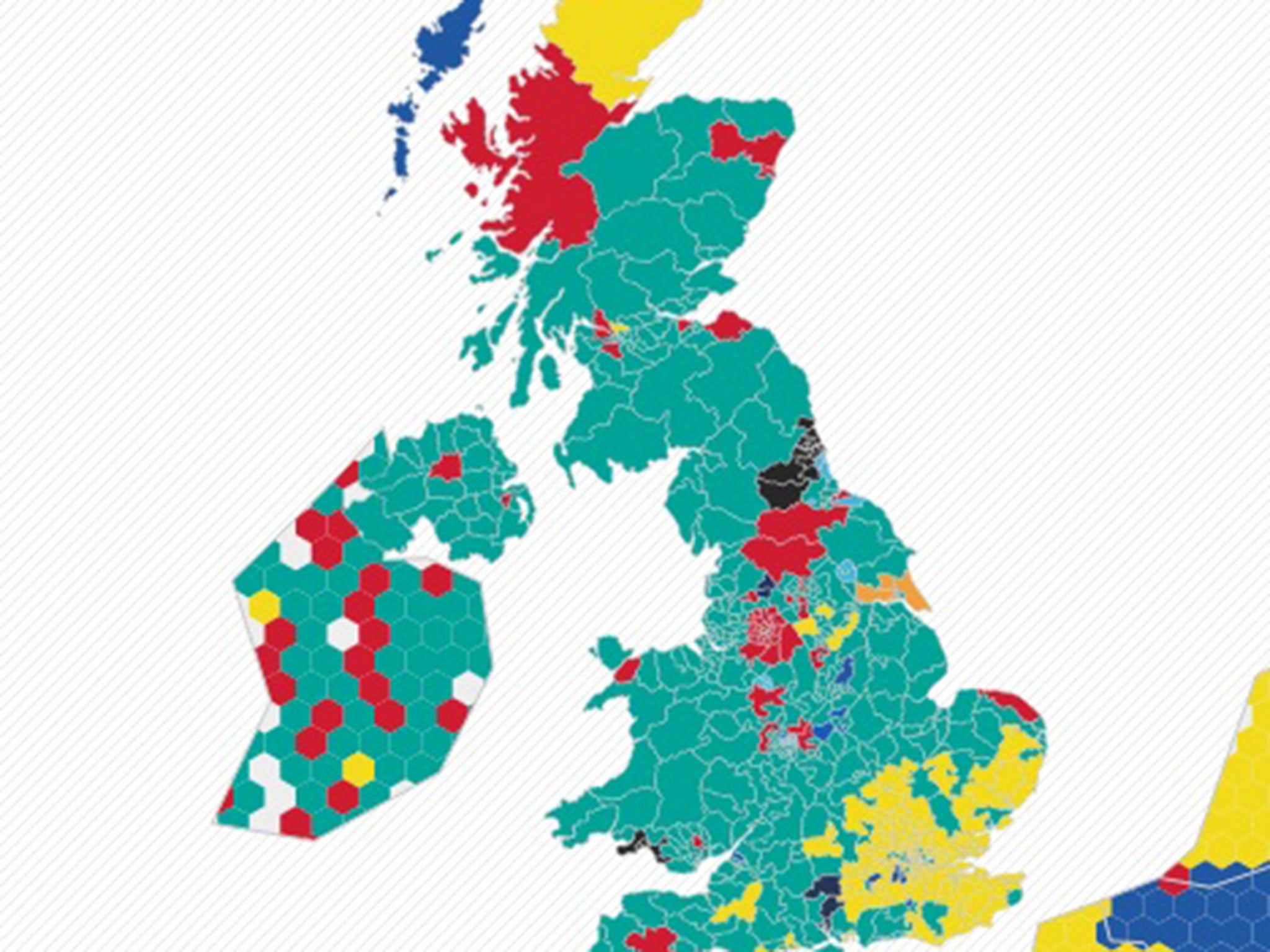 Manchester United fans have long been beaten with the stick that all their supporters are from London.
Thanks to their long spell of success under Sir Alex Ferguson the Red Devils support base swelled well beyond the boundaries of Manchester.
But suggestions that those supporters are found in the capital appear to be wide of the mark according to Twitter.
The social media giant has released a map indicating the levels of support for every Premier League team in each region of the UK based on the number of followers of the clubs' official Twitter accounts.
Whilst Manchester United dominate in unlikely areas such as Central Devon and North Norfolk, they cannot lay claim to a single London borough. Instead, the capital is dominated by Arsenal supporters with pockets of Chelsea and Liverpool fans.
Tottenham will be embarrassed to see that there are nearly twice as many Arsenal fans in their borough as their own, with figures showing 18.92 per cent support for the Gunners and 10.81 for Spurs. There are even more Liverpool fans in the borough of Tottenham.
Manchester United - the latest match in pictures
Show all 124
The map also throws up some other interesting results. Whilst specific regions predictably follow their local club, Liverpool lay claim to the majority of regions that don't boast a Premier League side. The map shows huge swathes of support for Brendan Rodgers' team.
The map also shows how Premier League teams are supported internationally.
In the United States, Arsenal, Chelsea and Manchester United dominate, whilst in Mexico and South America Chelsea are the most popular.
Across northern Europe Arsenal are the dominant side, particularly in France, probably due to Arsene Wenger's influence and the vast numbers of French players to have turned out for the club.
India, often seen as a lucrative market for Premier League teams, is dominated by Manchester United fans with pockets of Arsenal and Liverpool dominance.
Meanwhile Liverpool are incredibly popular in Asia, with figures particularly impressive in Thailand.
Check out the interactive map below...
Are you surprised by the results? Let us know in the comments below.
Join our commenting forum
Join thought-provoking conversations, follow other Independent readers and see their replies