Manchester United transfer news: Louis van Gaal may buy striker to try to resolve goal scoring problems
United have scored just 25 times in last 25 league matches
Mark Ogden
Saturday 02 January 2016 00:01 Comments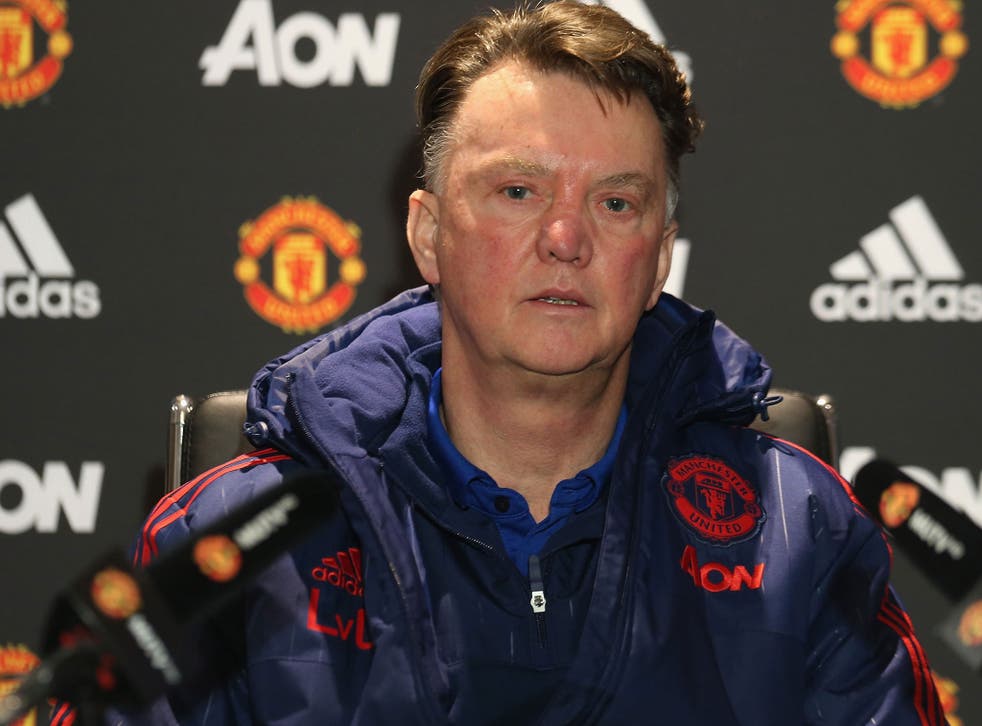 If statistics can be used to prove any argument, Louis van Gaal may have to spend all of 2016 finding a way to put a positive spin on the numbers game which states that Manchester United's last 25 Premier League fixtures have resulted in them scoring just 25 goals.
There has also been the sorry tale of six games without scoring at Old Trafford this season and the equally worrying sequence of United failing to score in the first half at home for eight games – a barren run which stretches back to a 34th-minute equaliser by Juan Mata during the Champions League victory over Wolfsburg in September.
In the Premier League, United have taken the lead only twice in the first half at Old Trafford this term, one being a Kyle Walker own goal against Tottenham on the opening day of the season and the second, a 45th-minute strike by Memphis Depay against Sunderland on 26 September.
So if any United supporters find themselves held up by shoppers leaving the M60 for the Trafford Centre today, they should be able to relax in the knowledge that they are unlikely to miss much if they turn up late for this afternoon's encounter with Swansea City.
Shopping may also be on Van Gaal's mind if the goal drought continues on Saturday. The Dutchman has emerged from a testing period, with Monday's goalless home draw against Chelsea pulling him back from the brink, but while uncertainty will surround his position again should Swansea emerge with a victory, the manager admits that the lack of goals is an issue which could force him into the market this month.
"That [goalscoring] is our problem," Van Gaal said. "It can be solved with money, but also on the training pitch.
"We are training, but scoring goals is a quality. We have that quality, but at this moment there is a lack of confidence at the right time, [so we continue to work] or we need to buy another striker. It is always like that.
"When you analyse the matches, we are always capable of playing in our style where we created chances and were the dominating team. But we didn't score.
"I think that we need the luck of a striker. There are several players who have played in the striker's position and they need luck.
"How many players have had the chances to score and why didn't they score? You cannot always explain that, so, of course, we are looking always for solutions in the team."
Manchester United vs Chelsea player ratings

Show all 24
Those potential "solutions" have been reduced by Van Gaal's decision to part company with forwards Radamel Falcao, Robin van Persie and Javier Hernandez in the summer, and the move to send James Wilson on loan to Brighton in the Championship.
While Falcao's injuries and Van Persie's battle for form have justified Van Gaal choosing to dispense with their services, Hernandez has become a thorn in the manager's side, having scored 19 goals in 24 appearances for Bayer Leverkusen.
Mark Ogden - What to expect from Man Utd this January transfer window
Wayne Rooney, Anthony Martial and Depay have mustered only 19 goals between them in all competitions, but Van Gaal insists he has no regrets about any of the departures.
"We could have kept all the strikers, but then there would have been a lot of strikers in the stands," Van Gaal said. "They are not happy then and they want to go away.
"That is the story of Hernandez, for example. He wants to play, but I can imagine that he can't always play in this world.
"There are now players in my selection who want to play, but they cannot play because I choose another player. That is always like that.
"Too many strikers of high quality for the same position is too much pressure, but now I don't have the chance to change.
"We still have a good team and we can still score goals. I am convinced of that. But we also need a little bit of luck."
Martial's impressive performance against Chelsea, combined with Rooney showing glimpses of his former self in that game, offer Van Gaal optimism that United's dreadful December can be rectified with a healthy victory on Saturday afternoon.
But with the transfer window opening today, Van Gaal is prepared to back his two primary forwards first before considering a move for the likes of Southampton's Sadio Mané this month.
"I don't believe too much in competition, I believe in trust and confidence," Van Gaal said. "Maybe that is wrong, but I have done it all my life as a manager. I give trust to the players.
"I have given confidence to the players to play there. You can say, 'Yes, but you cannot change any more', and maybe you are right.
"But you cannot see that in advance."
Register for free to continue reading
Registration is a free and easy way to support our truly independent journalism
By registering, you will also enjoy limited access to Premium articles, exclusive newsletters, commenting, and virtual events with our leading journalists
Already have an account? sign in
Join our new commenting forum
Join thought-provoking conversations, follow other Independent readers and see their replies