Wayne Rooney could leave Manchester United for the Chinese Super League by the end of the month
The Manchester United and England captain could earn over £32m a year playing in China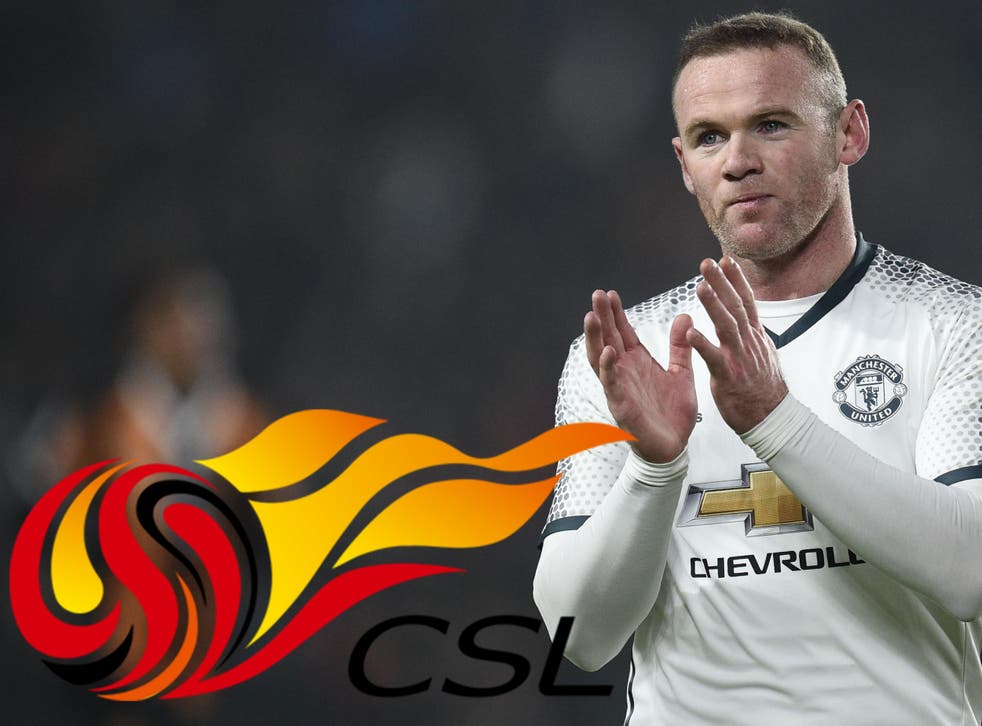 Wayne Rooney could leave Manchester United before the end of the month, with Chinese Super League teams interested in signing the England captain before their transfer window closes on February 28, according to reports
Rooney's future has been in doubt for several months now, although it had appeared the player would complete his thirteenth season at the club after a transfer away from Old Trafford failed to materialise during the winter transfer window.
However, a number of Chinese Super League clubs still believe there is a good chance of agreeing a deal with United for Rooney's signature, according to a report in the Telegraph.
Rooney has not started a Premier League match for United since mid-December. Manager Jose Mourinho has made repeated claims that his club captain will remain in Manchester until at least the end of the season, but he could yet prove willing to change his mind if Rooney was to prove open to a move.
Guangzhou Evergrande Taobao and Beijing Guoan – who attempted to sign Rooney last summer – would be two of the Super League clubs leading the race to sign the 31-year-old.
Rooney still has 18-months remaining on his £300,000 a week contract at Manchester United and is the second highest paid player in the Premier League, after his team-mate Paul Pogba.
But in China, Rooney would have the opportunity to earn even more money, making him one of the highest-paid players in world football. He would likely earn at least £32m a year, while United would also be able to command a substantial transfer fee.
The England striker moved to Manchester United from Everton in August 2004 for a fee of £25.6 million: then the highest amount ever paid for a player under 20. Rooney would go on to win the Premier League five-times and the Champions League once while at United, and in January 2017 he surpassed Sir Bobby Charlton as the club's all-time top goal-scorer.
He has repeatedly been linked with a move abroad since dropping out of Mourinho's first-team, however. And former team-mate Paul Scholes recently admitted that sitting on the bench would be 'killing' the player.
"If it carries on going the way it is, I can't (see him staying for two more years)," Scholes told the Daily Mail.
"Maybe it will be reassessed at the end of the season if he's in and out of the team. I don't see him as a player who will accept that. He will want to be at a team where he's playing every week.
"No one will be more frustrated than Wayne at not playing. Being a sub will be driving him up the wall.
"It will be killing him just coming in for the Europa League or the FA Cup. But it's up to him to get his head down and prove he can play in the big games."
Join our new commenting forum
Join thought-provoking conversations, follow other Independent readers and see their replies