Manchester United vs Arsenal: Jose Mourinho blames FA for not looking after Wayne Rooney 'like a pencil'
Mourinho believes the FA should've done more to ensure their players were not out drinking on Saturday and hinted there was worse things going on than Rooney attending a wedding after-party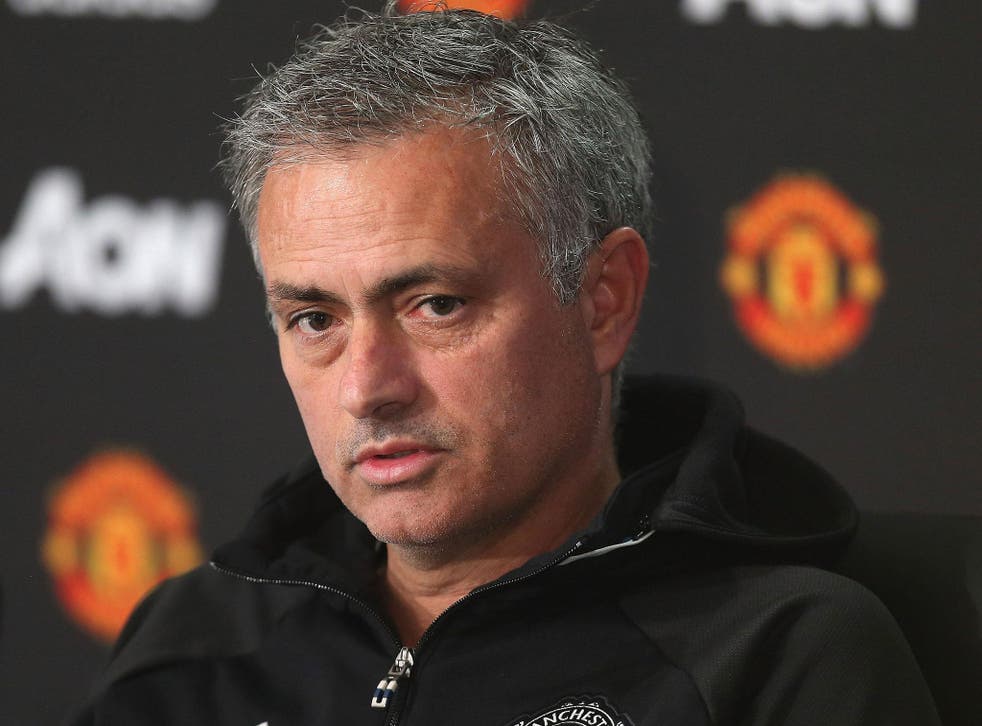 Manchester United manager Jose Mourinho has indicated that he blames the Football Association for the fact that Wayne Rooney was drinking into the early hours while on international duty, comparing the 31-year-old forward to a pencil which he would expect to be looked after if loaned out for someone else's use.
Mourinho, who is expected to keep Rooney on the substitute's bench against Arsenal on Saturday despite Zlatan Ibrahimovic's suspension, said that he did not want to criticise England interim manager Gareth Southgate – or 'Gary' as he mistakenly called him. But he said England had a duty to "protect" the Manchester United player.
Follow Manchester United vs Arsenal with The Independent's live blog
"[If] the player goes to the national team, he belongs to the national team," Mourinho said. "I learned since I was a kid, if someone [lends] me something, I have to take care even better than if it was mine. [If] your friend lent you a pencil, you have to take care of the pencil better than if it was your pencil, so I think when one day if I become a national team manager, I will try, try. I am not saying that I will be successful on that, and I am not being critic with Gary (sic) or anyone. I get the occasion to wish Gary the best of luck, but I think you have to build something to protect what is not yours, what someone [lends you.]"
Despite claiming that where Rooney was on international business was none of his business, the 55-year-old seems to have endeavoured to investigate what happened in the early hours of last Saturday night, which saw Rooney warned by the FA as to his future conduct. "If you go one by one, to see where these 23 players were, some of them were in worse places than the hotel bar," the manager said.
He delivered a dig to his old adversary Arsene Wenger, whom he faces for the 16th time this weekend, declaring that he is not afforded the same respect as the Frenchman, even him though his own last title was won "18 months ago… not 18 years ago." It is actually 12 years since Wenger last won his third Premier League title with Arsenal, though Mourinho – who has the same tally – said that both of them deserved respect.
"I think we are speaking about six or seven Premier League titles [between us]," he said. "I have three, I think. Mr Wenger has three or four - I don't know. Does that mean we should be respected even in periods where our results are not the best? I think Mr Wenger has that respect from all of you. I don't think I have especially because my last Premier League title was 18 months ago. It was not 18 years ago."
Though United have only won two Premier League games in eight, he said that the lack of respect may stem from him being too successful for his own good.
Mourinho and Wenger's rivalry: in quotes

Show all 11
"Maybe it's my fault," he said. "Maybe I put the level so high that people don't expect different than that. I won at every club. I was champion in every club. I won cups with every club. I won in every country. I won in four different countries. I won in Europe. I won in domestic competitions. I always won in the first or second season so nobody here is saying 'ok let's see if he can win with Manchester United at the third season.' Nobody is saying that. Nobody says I deserve time, that I deserve credibility. Maybe I should be proud of it because maybe it's my fault. Maybe it's my fault."
Manchester United v Arsenal in numbers
Mourinho, who is without Marouane Fellaini (calf), significantly avoided any expression of support for his defender Chris Smalling, having criticised him for not being available to play at Swansea two weeks ago - since when it has come to light that the defender had a broken foot. Though he did not deny that the player was injured , he called into question the revelation that Smallling was injured – though he did offer fulsome support for Luke Shaw, recovering from a leg break and a subject of the same criticism from the manager two weeks ago.
Join our new commenting forum
Join thought-provoking conversations, follow other Independent readers and see their replies