Manchester United vs Manchester City: Pep Guardiola disagrees with Bernardo Silva over performance
City suffered third Manchester derby defeat of the season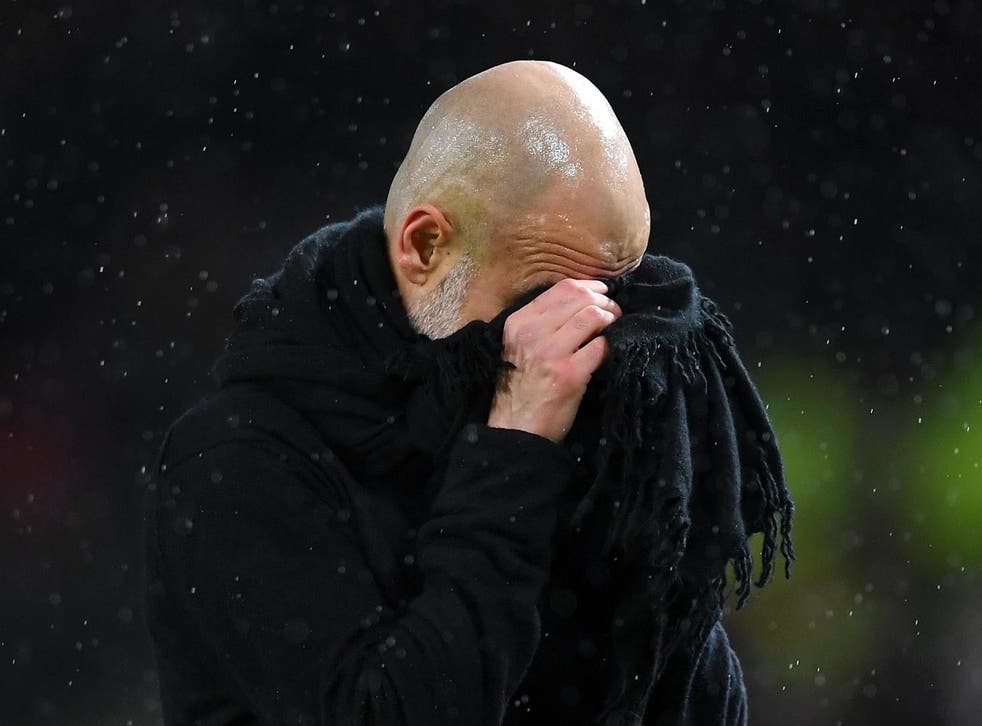 Pep Guardiola disagreed with Bernardo Silva's assessment of Manchester City's 'unacceptable' derby performance, insisting that the Premier League champions played well.
City suffered their third derby defeat of the campaign as United ran out 2-0 winners through goals from Anthony Martial and Scott McTominay, with goalkeeper Ederson at fault on both goals.
Bernardo, the City playmaker, said he and his team-mates should be disappointed with their display. "It was a bad game for us. Not acceptable," he said. "A team like ours cannot lose this many games."
But Guardiola defended the performance, repeatedly claiming that his players were unfortunate to lose a game in which they dominated possession but failed to create many chances of note.
"I do not agree with Bernardo," Guardiola said. "Over 90 minutes we played really well.
"In the first half we need to be a little bit more aggressive in the final third.. [Ilkay] Gundo[gan] and Bernardo needed more aggression in their position but in the second half we did it a little bit better. In general we played well and congratulations United on the victory."
Guardiola added: "I think we controlled it. We didn't create much in the first half except one shot, we spoke about that at half-time but in the second one we were more aggressive with our shooting – two from Phil [Foden].
"It is difficult because they are there, they don't move. All the time we put the ball there and there are seven/eight players there. It is not easy but in these type of games the little mistakes in the boxes make a difference."
The defeat was City's seventh of the season and means runaway leaders Liverpool require only two wins to be crowned champions. Guardiola conceded the title long ago but believes his side will come back stronger next season.
"I'm a guy who accepts the situation we are," he said. "When the points are what we have and we are the distance from the first I accept it because the opponent is so good.
"We are not far away. At the end of the season with the club we are going to talk about what the situation is and we will see."
Register for free to continue reading
Registration is a free and easy way to support our truly independent journalism
By registering, you will also enjoy limited access to Premium articles, exclusive newsletters, commenting, and virtual events with our leading journalists
Already have an account? sign in
Register for free to continue reading
Registration is a free and easy way to support our truly independent journalism
By registering, you will also enjoy limited access to Premium articles, exclusive newsletters, commenting, and virtual events with our leading journalists
Already have an account? sign in
Join our new commenting forum
Join thought-provoking conversations, follow other Independent readers and see their replies