Manchester United vs Everton match report: Anthony Martial goal keeps top four in sight
Manchester United 1 Everton 0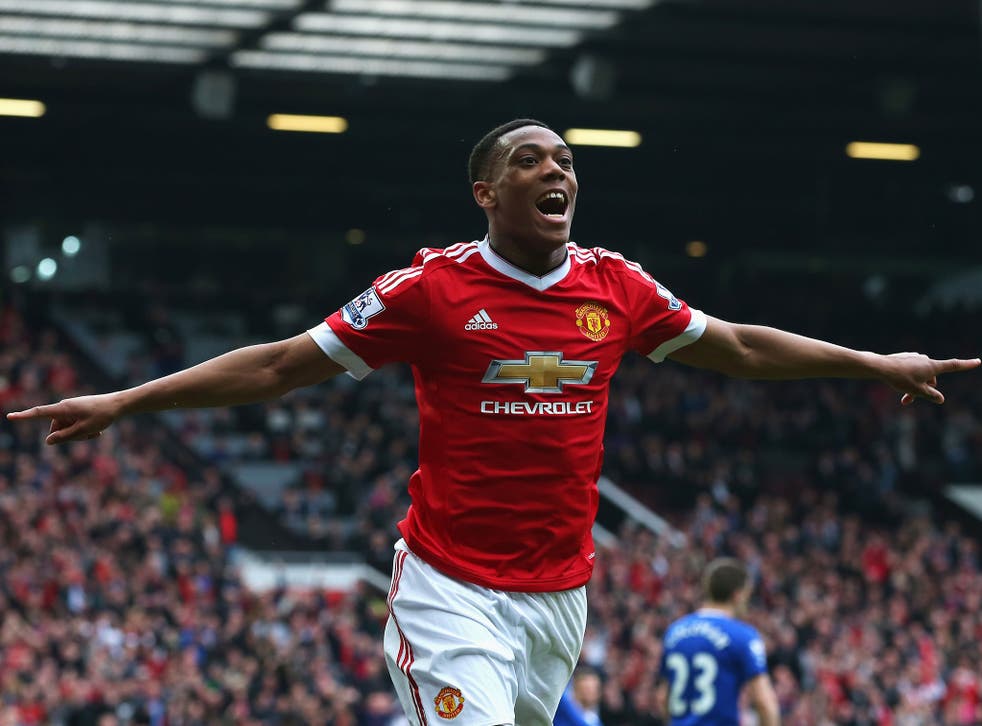 A sense of time, place and occasion has been in short supply in these past three years, when the struggle to build something out of what Sir Alex Ferguson bequeathed has brought so many bad decisions and so much blind panic to Old Trafford.
The afternoon designated to mark the contribution one of those who first blossomed among Sir Matt Busby's Babes was different. A winning goal created by the combined imagination of two 18-year-olds and finished by a 20-year-old befitted the moment so sublimely that you sensed the clouds lifting a little for Manchester United.
The struggle to re-establish a place at Europe's high table continues and Ferguson's phraseology in midweek that United might require another year "on the quiet side of success" looks as wise as it was memorable. They were not imperious. 1-0 told the story. But to witness Marcus Rashford imperiously rolling a ball under his studs for Tim Fosu-Mensah to fire the cross which Anthony Martial, the old man of the trio, fired home, revealed that Busby's spirit of youth development is intact. A frail Sir Bobby Charlton, whose 60-year association with the club was marked before kick-off, smiled and his wife, Lady Norma, put up a thumb.
It is more by accident than design that the two teenagers have arrived here: the irrepressible Rashford because United could find a striker last summer on whom to invest another small fortune, and Fosu-Mensah because the defender United paid £16m for, Marcos Rojo, has proved a waste of money. The Argentine struggled dreadfully against Everton's Gerard Deulofeu before he was withdrawn for the teenager at half-time.
Everton were certainly not steam-rollered aside. For much of the first half, the collective contribution of Deulofeu, Ross Barkley and the looming threat of Lukaku, with Aaron Lennon pressing hard, raised the perennial question of why a side of such talents can be as low as 12th.
But the encouragement for United came from the sight of Daley Blind, defensively unconvincing for many months, providing such excellent ballast, with Juan Mata again providing the creative component – bringing down beautifully the ball that the teenagers sent on for Martial to net. Blind did Rojo's work for him until and Fosu-Mensah arrived.
Everton's defence is the aspect which lets them down and it cost them the points in a game of few opportunities. Seamus Coleman was slow to track Martial's run to score and there was almost another calamity ten minutes later when a Mata cross from United's left flank evaded Barkley, span through Phil Jagielka's legs and left John Stones struggling to find some balance and clear.
Stones had otherwise looked solid – a crunching tackle when Rashford's quick feet and mind had helped navigate a ball through the central channel and into the penalty area for Martial, on 37 minutes. That belied the suggestions after his display for England against the Netherlands that he cannot defend.
Manchester United 1 Everton 0 player ratings

Show all 22
It said something for the quality of Everton's final ball that they owed their own prime opportunity to Chris Smalling slipping on Old Trafford turf, allowing Lukaku to run through free on goal, where he found the advancing David de Gea up to the task on 25 minutes.
United live to maintain the fight with Manchester City and West Ham in the chase that top four place. More significant for the years ahead are the names and youth of the personnel who kept them in the chase.
Join our new commenting forum
Join thought-provoking conversations, follow other Independent readers and see their replies