How Jose Mourinho's special methods have made him the master of cup finals
Sunday's League Cup final will be the 13th of Mourinho's career. He has won 10 of his previous 12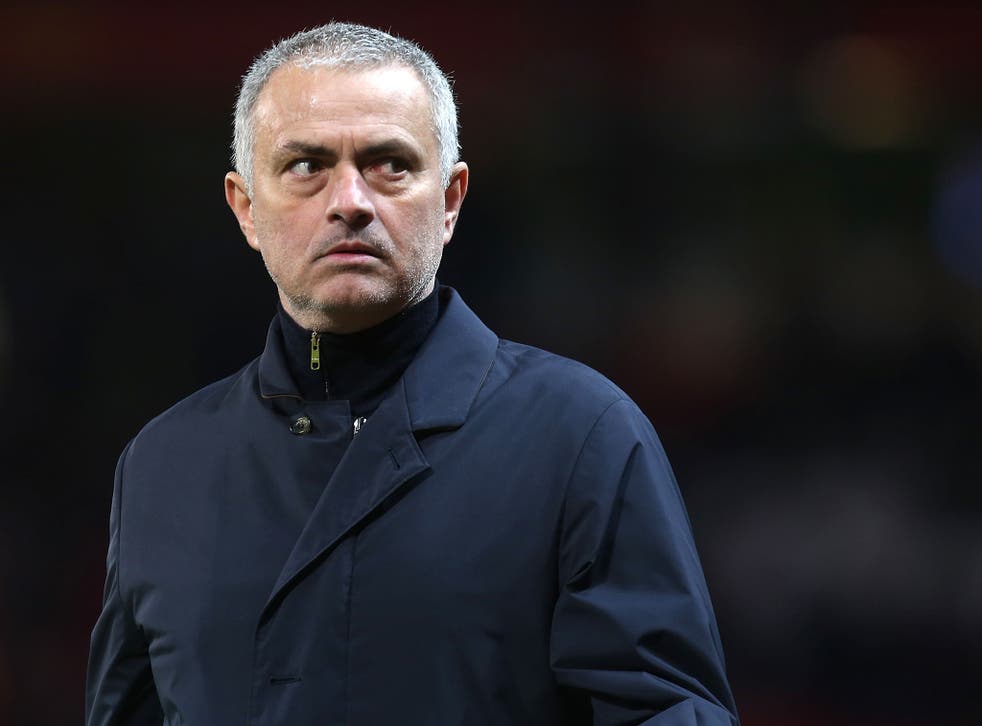 When Uefa selected the nine men they reckoned to be the greatest coaches in the history of the game last year, one of the names was Jose Mourinho's.
Unlike Helenio Herrera, the man behind catenaccio, and Rinus Michels, the architect of total football, Mourinho had not invented a style of play. Unlike Valeri Lobanovsky, he was not the first man to marry sports science and football. He did not, unlike Johan Cruyff, turn football into art. However, there was one aspect of the game in which Mourinho was supreme – winning football matches. He would, incidentally, have been quietly satisfied that neither of his two old enemies, Arsène Wenger and Pep Guardiola, made Uefa's cut.
If you had to pick a manager to win a game for your life, it would be Mourinho. Sunday's League Cup final between Manchester United and Southampton will be the 13th final of his career. Of the previous 12, played across four countries, he has won 10. It is a better record than Sir Alex Ferguson and the man with whom he is so often compared, Brian Clough.
Almost his first act as Porto manager was to clear the dressing room at the Estadio do Dragao of hangers-on and put up a sign saying: "Nobody Belongs Here Except Us". He has always known how to make his players feel special.
Cesc Fabregas, who thought Mourinho a better manager than Wenger or Guardiola, said that one of his tactics was to ask a member of his Chelsea side to give a team-talk. Frank Lampard remembers Mourinho going over to him before one big match and saying: "You're one of the best players in the world but nobody knows."
"He just loves winning," Fabregas said. "I am not saying other managers I have played under don't but he has some edge that goes above anyone else I have ever been with."

To remind himself of what it felt like to win big, Mourinho had a cardboard cut-out of himself in his office at Real Madrid's training ground at Valdebebas. It showed him running across the pitch at the Nou Camp after knocking Barcelona out of the Champions League.
In many ways the build up to Sunday's League Cup final is typical of how Mourinho approaches a final. The focus is not on anyone who will start against Southampton but on Wayne Rooney, who will probably make the squad.
St Etienne vs Manchester United in pictures

Show all 9
It was the same before his first final in England, the 2005 League Cup final between Chelsea and Liverpool. The build-up centred on whether Steven Gerrard would be captaining Liverpool against his future employers. The approaches to his two Champions League finals were all about whether they would be his final fixtures as manager of Porto and Internazionale – they were. His players, the men who would win him two European Cups, were seldom in the limelight.
Zlatan Ibrahimovic had left San Siro for Barcelona before Mourinho took an ageing Inter side to the Coppa Italia and the Champions League but the triumphs did not surprise him: "I have never met a manager with that kind of knowledge about opposing sides," Ibrahimovic wrote in his autobiography. "It was everything, right down to the third-choice goalkeeper's shoe size. He builds us up before matches. It was like theatre, a psychological game."
The first final that Mourinho lost was the one in which all the theatre and all the psychology in the world would have no use. No team could be more motivated than Benfica when they faced Mourinho's Porto in the final of the Taca de Portugal – the Portuguese FA Cup.
In January 2004, Benfica's Hungarian striker, Miklos Feher, had collapsed in the final minutes of a televised game at Guimares and died on the pitch. His coffin was taken to Lisbon's Stadium of Light, where Mourinho paid his respects. A few days before the final, a second Benfica player, 19-year-old Bruno Baiao, who was part of their youth team, collapsed and died from heart failure.
And yet in the leafy National Stadium, where Celtic had joined the immortals in the 1967 European Cup final, Porto took the lead. Benfica equalised through Takis Fyssas, who two months later would lead Greece to the European Championship in Lisbon. Then Porto's centre-half, Jorge Costa, was dismissed and, although Mourinho earned praise from the Portuguese press for the way he nursed 10 men through 50 minutes of normal and extra time, he could not prevent Simao's winner.
On the final whistle, a vast banner that depicted Feher's face was unveiled by the Benfica supporters and then taken to the centre circle where the team had gathered. Some prayed. Mourinho did not pray. He went looking for the referee, Lucilio Batista, who was from his own home town of Setubal. He called him a cheat, for which he was fined €600. It had been the most romantic of victories but Jose Mourinho is not in the business of romance, he is in the business of winning.
Register for free to continue reading
Registration is a free and easy way to support our truly independent journalism
By registering, you will also enjoy limited access to Premium articles, exclusive newsletters, commenting, and virtual events with our leading journalists
Already have an account? sign in
Join our new commenting forum
Join thought-provoking conversations, follow other Independent readers and see their replies