Diogo Dalot eligible to play against Manchester United in Europa League despite AC Milan loan
Dalot joined played in all of Milan's eight Europa League games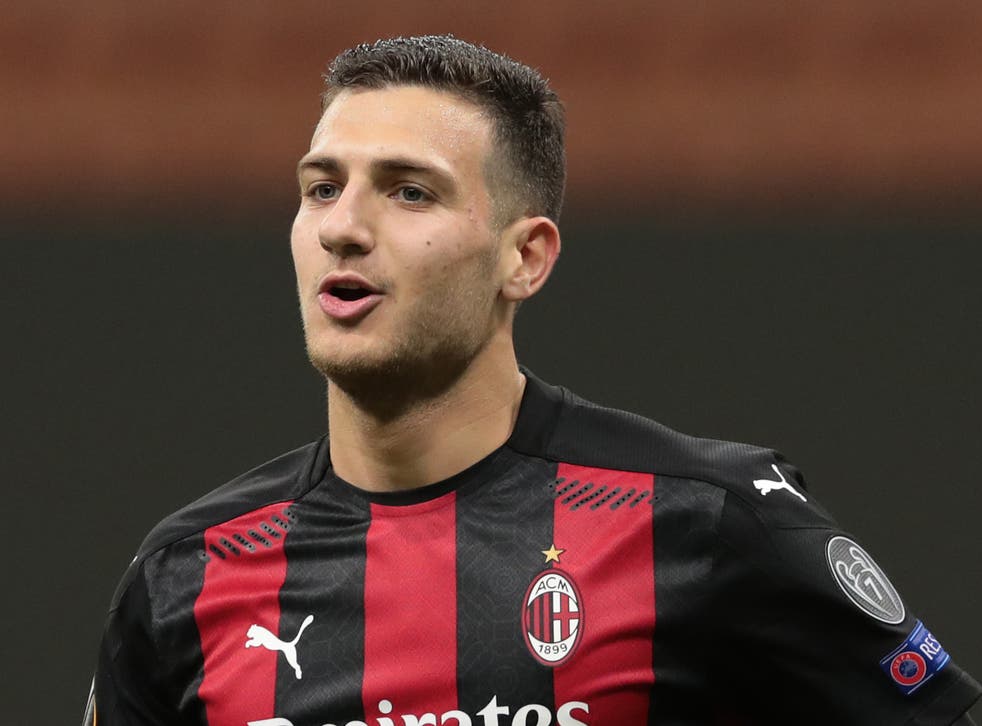 Diogo Dalot is eligible to play against Manchester United in the Europa League despite being on loan at AC Milan from Old Trafford.
United will be reunited with Dalot and former striker Zlatan Ibrahimovic in the last 16, with the first leg to be played in Manchster on 11 March.
Dalot has played in all eight of Milan's Europa League games since moving to San Siro in October, though has struggled to hold down a regular starting spot.
Ole Gunnar Solskjaer welcomed the draw against Milan, who last played United in the Champions League knock-out stages in 2010.
"It's one of the those draws again that you feel could be a Champions League game," the United manager said.
"It's good for us to have these games to look forward to. This team needs challenges and we enjoy challenges and we embrace them.
"The tradition and history of AC Milan, it's a great club that we welcome and it's a great stadium that we go to there, and we're looking forward to it.
"Zlatan, of course, I've been so impressed, I've got to say, by how his career has gone. He had a career-threatening injury when he was here but came back from that and went to MLS, then came back to Milan and has really lifted them.
"They're on the up and have done really well this season. I've been so impressed by him, and Diogo we know. He went there to get some experience at a big club and he's learned a lot.
"He's played a lot more games this season, kept fit and, hopefully, we can give him some bother."
Register for free to continue reading
Registration is a free and easy way to support our truly independent journalism
By registering, you will also enjoy limited access to Premium articles, exclusive newsletters, commenting, and virtual events with our leading journalists
Already have an account? sign in
Register for free to continue reading
Registration is a free and easy way to support our truly independent journalism
By registering, you will also enjoy limited access to Premium articles, exclusive newsletters, commenting, and virtual events with our leading journalists
Already have an account? sign in
Join our new commenting forum
Join thought-provoking conversations, follow other Independent readers and see their replies