David de Gea set for Manchester United break with Dean Henderson starting derby
De Gea travelled back to Spain to attend birth of his first child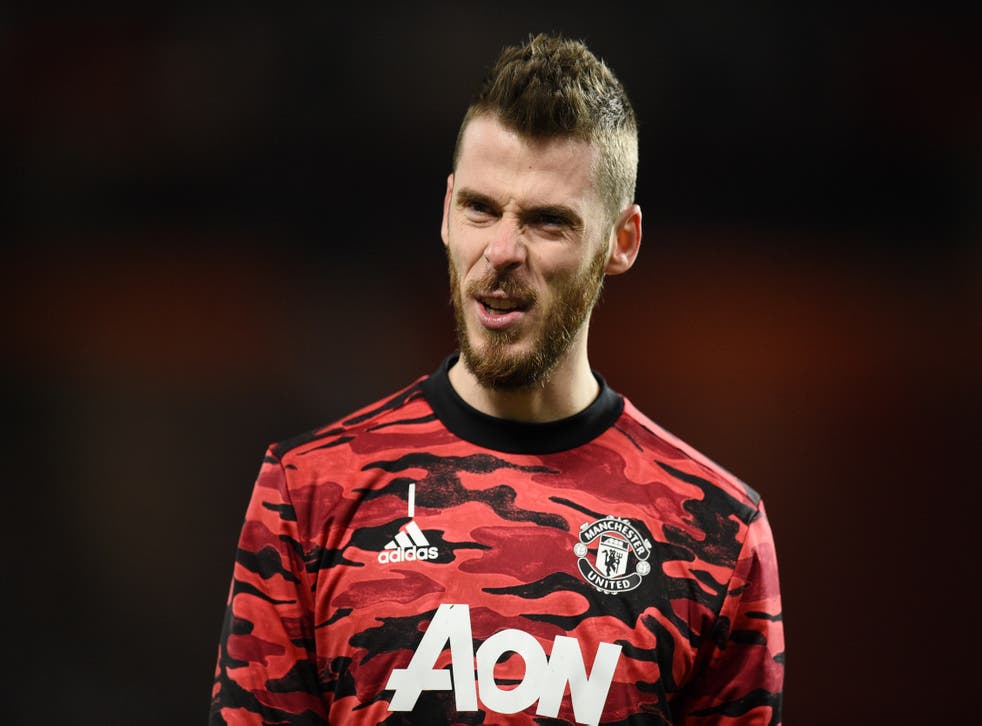 David de Gea will be given all the time he needs to return to contention for Manchester United following the birth of his first child, with Dean Henderson set to start in goal for Sunday's derby at the Etihad.
De Gea missed Wednesday's goalless draw with Crystal Palace in order to be with his partner Edurne Garcia and attend the birth of his first child in his native Spain.
The United goalkeeper posted a photo on Twitter on Friday announcing the baby's safe arrival, and Ole Gunnar Solskjaer said that he will give De Gea time to be with his family.
Solskjaer added that he believes De Gea will be available for selection again "very soon" but did not specify when he expects United's first-choice goalkeeper to return due to coronavirus travel restrictions.
"As soon as David travels back, we just have to follow the government rules," Solskjaer said. "I expect him to be available very soon, not too far.
"We allowed him to go back because he wanted to be with his girlfriend. We want our players back as soon as possible.
"But there's a human being in there that we had to look after and David was there for this fantastic day for him and his girlfriend and his family.
"I don't know when he'll be back, it won't be long before he comes.
"It was easy when I travelled back from the Euros, [Solskjaer's son] Noah was born on a Friday, and I played Spain on the Tuesday, travelled back on Sunday, no quarantines. The world is a different place.
"This is the biggest occasion in any parent's life. We allowed him to go. Dean did well against Palace and I'm sure he is looking forward to this City game as well, had that experience this season in Carabao Cup so that will stand him in good stead."
As De Gea travelled to Spain for personal reasons rather than as an elite sportsperson, he will have to quarantine for five days on his return to the country unless he rejoins after the March international break as part of the Spain squad.
Join our new commenting forum
Join thought-provoking conversations, follow other Independent readers and see their replies