Manchester United goalkeeper David de Gea returns but faces race to be available vs West Ham
De Gea yet to train due to self-isolating on return from Spain but 'touch-and-go' for Sunday, says Solskjaer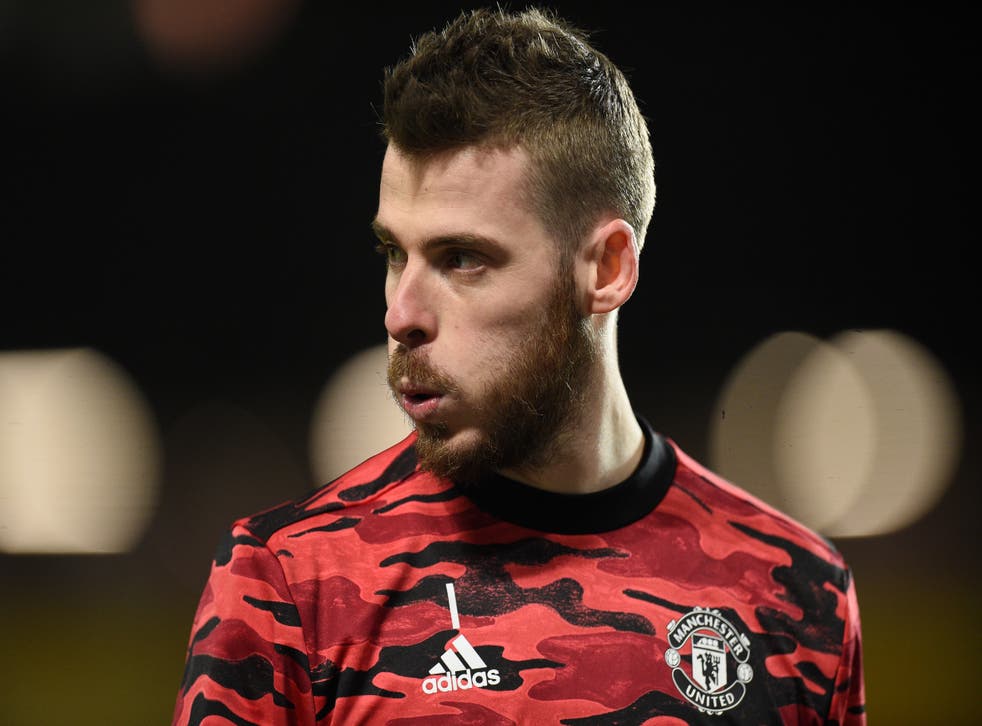 David de Gea is back in Manchester and is contention to start against West Ham on Sunday, Ole Gunnar Solskjaer has revealed.
De Gea was granted a leave of absence last week to attend the birth of his daughter, with Manchester United's second-choice goalkeeper Dean Henderson taking his place in the starting line-up.
Henderson impressed against Crystal Palace and Manchester City but was criticised for his part in Simon Kjaer's late equaliser in a 1-1 Europa League draw with Milan on Thursday night.
Solskjaer confirmed after the final whistle that De Gea is now back in the country, though was unable to say whether or not he will be cleared to play on Sunday.
De Gea is currently observing a period of mandatory self-isolation as his trip to Spain was not for elite sport purposes and he is yet to train with the rest of the United squad.
"[De Gea] is back in Manchester. He is self-isolating. He is just touch-and-go for Sunday, I think," Solskjaer said.
"I can't really know when he came back so I am not really sure if it was Monday or Tuesday.
"I think the rules are he has to stay at home. He is not training with us, anyway. It's different if you travel away and compete, so no he has not been training since he came back."
Those returning to the UK from Spain are required to observe a five-day period of self-isolation.
De Gea's status as United's first-choice goalkeeper has come under pressure this season from Henderson, who has ambitions of becoming United's No 1.
Solskjaer refused to blame Henderson for Kjaer's late eqauliser on Thursday night, instead focussing on United's defending.
Join our new commenting forum
Join thought-provoking conversations, follow other Independent readers and see their replies