Manchester United manager Ole Gunnar Solskjaer explains Fred decision in PSG defeat
Fred was sent off for a second bookable offence having narrowly escaped a straight red for headbutt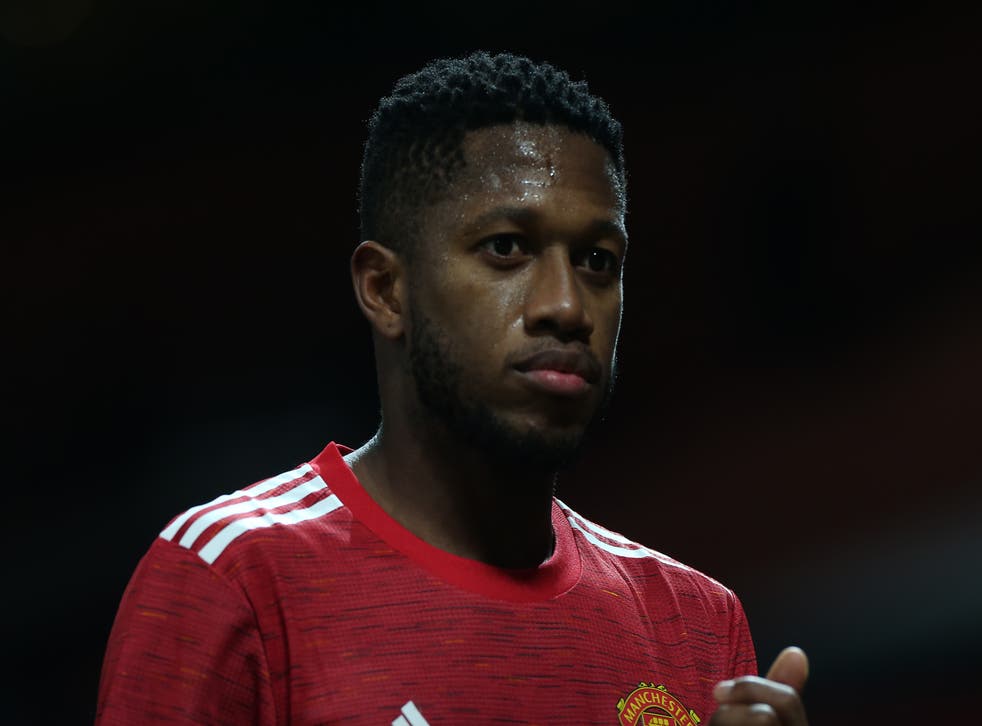 Leer en Español
Fred was not substituted despite being on a yellow card during Manchester United's 3-1 defeat to Paris Saint-Germain as he was playing well and with discipline, according to Ole Gunnar Solskjaer.
The United midfielder was sent off for a second bookable offence shortly after Paris took a 2-1 lead at Old Trafford for a late tackle on Ander Herrera, having already escaped a red card for headbutting Leandro Paredes during the first half.
Solskjaer's decision not to withdraw Fred was questioned after a defeat which left United requiring a point away to RB Leipzig in Group H's final round of games in order to secure qualification for the Champions League knock-out stages.
The United manager did not agree with referee Daniele Orsato's decision for Fred's second yellow but accepted that he had potentially made a mistake by not substituting the 27-year-old, who he believed had regained composure.
"It's not a foul," Solskjaer said in his post-match press conference. "Fred played really disciplined second half and when he makes a tackle like this you can't really fault the boy.
Read more: Manchester United fall to PSG and Neymar brace as grip on Champions League knockout spot slips
"We spoke at half time and just said be sensible and he was, he played well but when the decision the ref made you maybe look back and say you should have [taken him off].
"But there was no reason from his performance to take him off. He was lucky to stay on first half. The referee made a mistake there but that's allowed. Fred knows he shouldn't put his head towards someone even though he doesn't touch him.
"You can't say Ander tried to provoke him, that's a bit unfair to Ander.
"I thought Fred kept his head and cool exceptionally well second half and was unlucky with that decision by the referee. So you can say in hindsight to have 11 men of course that would have been better but who's to say."
Solskjaer remained optimistic that United will get the point that they require from Tuesday's trip to Leipzig in order to reach the last-16.
"We know the destiny is in our own hands, we know that we play against a good team Leipzig, who were in the semi final last year, but we are developing into a better team as well," he said.
"Tonight - very pleased with performance apart from of course they were more clinical. We need to be clinical in these type of games. Big games most of the time are decided by fine margins and this time they were against us."
Register for free to continue reading
Registration is a free and easy way to support our truly independent journalism
By registering, you will also enjoy limited access to Premium articles, exclusive newsletters, commenting, and virtual events with our leading journalists
Already have an account? sign in
Register for free to continue reading
Registration is a free and easy way to support our truly independent journalism
By registering, you will also enjoy limited access to Premium articles, exclusive newsletters, commenting, and virtual events with our leading journalists
Already have an account? sign in
Join our new commenting forum
Join thought-provoking conversations, follow other Independent readers and see their replies