Manchester United pair Ole Gunnar Solskjaer and Luke Shaw escape FA punishment over referee comments
Solskjaer and Shaw were critical of referee Stuart Attwell's performance at Chelsea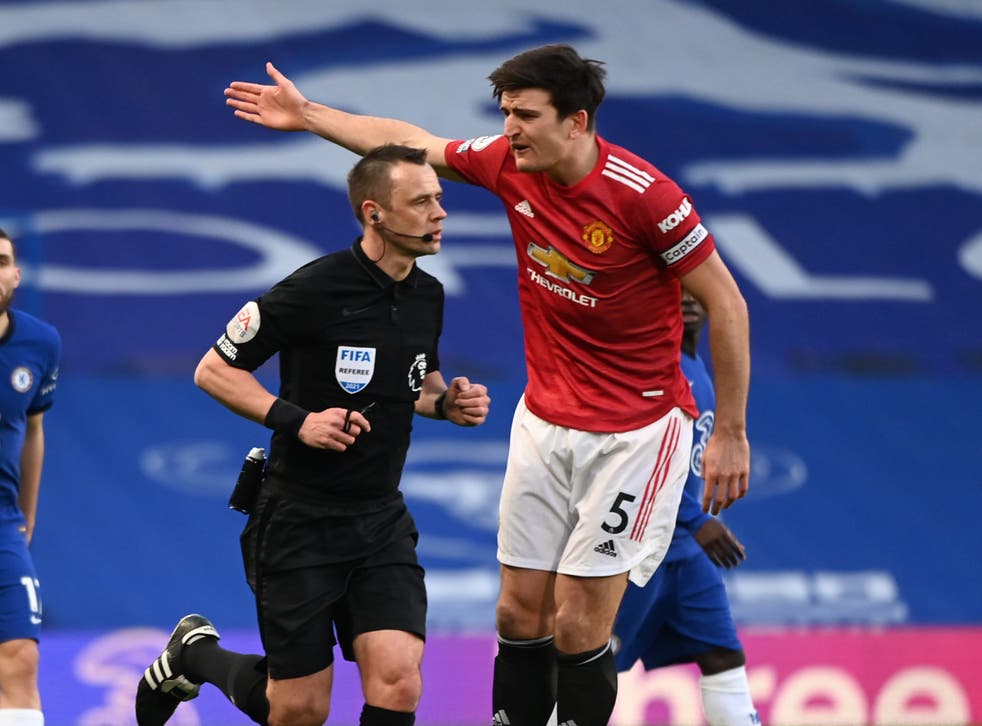 Manchester United manager Ole Gunnar Solskjaer and defender Luke Shaw will face no further action over their post-match comments about the referee in Sunday's goalless draw at Chelsea.
United were left frustrated by Stuart Attwell's decision not to award a penalty against Callum Hudson-Odoi for a handball during the first half of their Premier League meeting at Stamford Bridge.
Shaw later told Sky Sports that he had heard Attwell tell United captain Harry Maguire that there would be "a lot of talk" if he awarded the spot-kick.
"The ref even said to H [Maguire], I heard him say: 'If I say it is a pen, then it is going to cause a lot of talk about it after', so I don't know what happened there," Shaw claimed.
United later said that Shaw had misheard Maguire's conversation with Attwell.
Solskjaer referenced Shaw's version of events in his own post-match interview with Sky but chose not to elaborate.
"I can't say because that's not going to be good for [Attwell]," he said. "I don't want to cause controversy but that's not right, is it?"
The United manager went on to claim that rival clubs were influencing referees by drawing attention to the number of penalties that his side win.
Solskjaer was also unhappy with Chelsea for an article published on the club's official website which referenced an incident between Maguire and Cesar Azpilicueta in October's reverse fixture.
"It's all these outside influences, VAR talk from [Chelsea] about Harry – that's cheeky putting it on their website, that's influencing referees," he said.
"You can read what they're saying about Harry Maguire, putting pressure on referees to give penalties against us. We've seen a manager, was it Frank [Lampard] that started it?
"There's loads of talk about us getting penalties when there is no doubt whatsoever. And now, today, we should have had a penalty."
The FA reviewed Solskjaer and Shaw's post-match comments but did not consider them to breach their rules or regulations.
Players and managers can be punished for making comments about officials which are deemed to "imply bias or attack their integrity".
Attwell was advised to review his decision not to award a penalty against Hudson-Odoi by Chris Kavanagh, the VAR, but chose to stand by his original call.
Join our new commenting forum
Join thought-provoking conversations, follow other Independent readers and see their replies