Mario Balotelli: Birthday boy gets no Liverpool happy return as his career unravels on Merseyside
Celebrating turning 25 until the small hours is latest in a long list of incidents that have exasperated senior figures at Anfield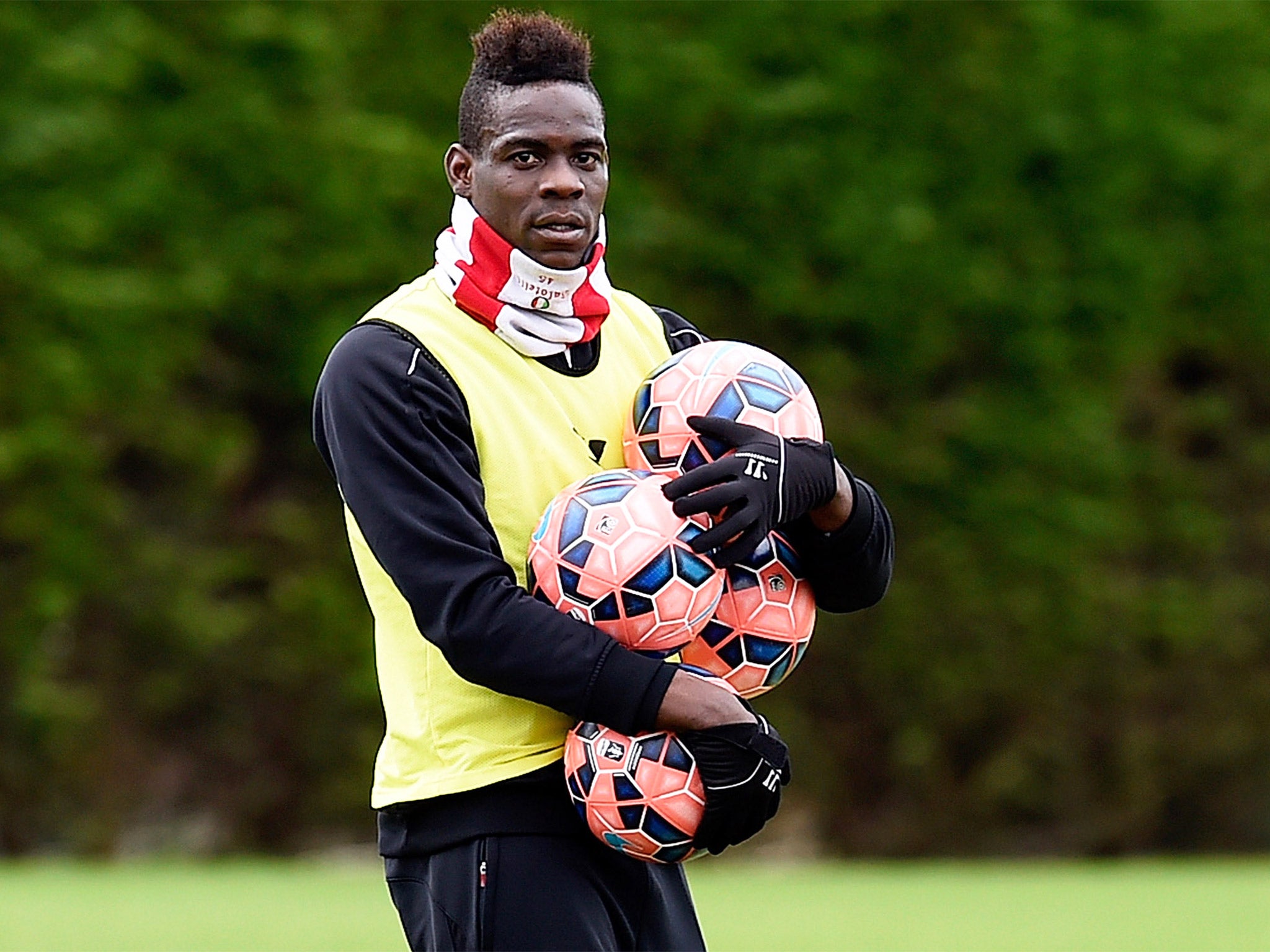 It was during the week after Liverpool's home defeat to Manchester United in March when a realisation struck among those with influence inside Anfield that Mario Balotelli would not change.
Two stories reflect Balotelli's listless attitude. During training Colin Pascoe, then Liverpool's assistant manager, gathered the squad in a huddle close to Melwood's perimeter wall. Thirty or 40 yards away, Jon Flanagan was hobbling by, an injured player facing almost a year on the sidelines. Balotelli started shouting towards him for no apparent reason, "Hey, hey…" interrupting Pascoe's flow. For that, the Italian was threatened with banishment to the changing rooms.
Later in the afternoon, Balotelli scored a jaw-dropping goal from near the halfway line. Witnesses stood open-mouthed: first-team players shook their heads in disbelief, youngsters smirked nervously at the brilliance in front of them. One problem: the goal was at the wrong end.
At 1-1 during a 10 on 10 match, with Balotelli on the weaker team made up of likely substitutes for the weekend's game at Arsenal as well as teenagers from the academy, he deemed it appropriate to turn around and fire a shot towards Brad Jones. The goalkeeper was helpless. Balotelli thought it hilarious, laughing away by himself in the centre circle.
When Liverpool's squad travelled to London on Good Friday, Balotelli was not present. His next appearance came almost a month later as a substitute when Aston Villa stubbed out the remaining light on both his and Liverpool's miserable campaigns.
Balotelli's Liverpool career unravelled quickly. Staying up with friends late the night before a Champions League defeat to Basel in Switzerland was a bad way to endear himself to manager Brendan Rodgers. Then he was banned from driving after being caught speeding at 109mph on the M62 in December.
By Christmas, indeed, Balotelli did not know the names of some of his team-mates – regulars who feature in the starting XI. It is reasoned he lost out on moments where relationships are developed because he missed home cooking so much that rather than eating at Melwood before and after training, he organised for lunch and dinner to be delivered to his Formby mansion from an Italian restaurant.
Balotelli now knows he has no future at Liverpool. It did not deter him from beginning his 25th birthday celebrations at 1am on Wednesday morning, with friend Desmond N'Ze releasing a video on social media of the striker being sprayed with Veuve Clicquot champagne. Earlier, upon receiving a parking ticket in Liverpool's city centre, Balotelli took to Instagram, revealing a photograph of the issuing attendant.
Premier League Power Rankings - Game Week 2
Show all 17
Until 18 months ago, N'Ze was also a footballer, contracted to Fujeida MYFC in the Japanese third division. Having met Balotelli at Internazionale in 2008, N'Ze is said to have given up on his professional career and since has operated as Balotelli's gopher.
The pair have been inseparable on Merseyside, with Balotelli frequently inviting N'Ze into Melwood before it was made clear by management that he would not be welcome.
As last season ambled towards a conclusion, N'Ze was often seen sleeping in the passenger seat of Balotelli's red Ferrari in Melwood's car park, waiting for his friend to finish work.
Those who witnessed Balotelli's efforts in training admit that he might as well have joined him.
Join our commenting forum
Join thought-provoking conversations, follow other Independent readers and see their replies